From 2004-2010 American television had a show that ran for six seasons on ABC.  The show was called LOST, and I, along with my family and close friends, were HOOKED.
Each week we would tune in live, or watch it downloaded from iTunes, to see what was gonna happen to Hugo, Sawyer, Jack, Sayid, Kate, Claire, Jin, Sun, Charlie, Desmond, and John Locke, to name just a few of the members of Oceanic Flight 815 and this huge Hollywood cast. It was, as one would say, good television.
But, gosh golly, it would leave us confused. Each week, the fated LOST logo would burst onto the screen accompanied by the deep rumbling bass thud, and all of our hearts would immediately drop. In unison we would yell "Nooooooooooo!" to the TV Land gods. Then would come the barrage of questions. Oh, the questions.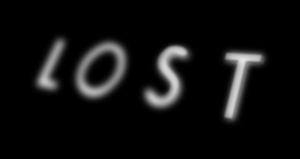 • Who is the smoke monster?
• How did The Others get on the island?
• Where are they, I mean, WHEN are they?
• Are they all dead, in purgatory, in hell?
Come on! WE NEED ANSWERS!
The creators and directors of LOST have given us an amazing six season story arc, despite how you may feel about the series finale (I personally liked it, in case you're wondering). While (inspectionally) reading Joseph Campbell's "The Hero with a Thousand Faces" I couldn't help but think about LOST's Jack Shephard, as well as the multitude of 'hero' characters in film, art, poetry and books. Any cursory web search will connect Campbells work to that of multiple Hollywood blockbusters (ie: George Lucas' Star Wars). That has been well-documented.
Back to Jack Shephard. The statute of limitations for spoiler alerts has long since past, so deal with it:  Jack Shephard is the hero. From the opening airplane crash scene it is clear who he is and the centrality of his character to the larger narrative. It would not surprise me if I were to discover that LOST creators J.J. Abrams, Damon Lindelof, Carlton Cruse (among others) were avid students of Campbell's writings in their development of the monomyth on the heroes journey. Campbell's understanding is that humankind all have similar core concepts written in them – a way in which the story unfolds that is consistent across the world and across time.
This monomyth is one hero with a thousand faces.
To quote Campbell at length: "Throughout the inhabited world, in all times and under every circumstance, myths of man have flourished; and they have been the living inspiration of whatever else may have appeared out of the activities of the human body and mind. It would not be too much to say that myth is the secret opening through which the inexhaustible energies of the cosmos pour into the human cultural manifestation. Religions, philosophies, arts, the social forms of primitive and historic man, prime discoveries in science and technology, the very dreams that blister sleep, boil up from the basic, magic ring of myth" (Campbell, pg. 1).
These myths and the journey of heroes are the lenses in which the entirety of humanity can be seen and experienced. That's a bold and yet brilliant thought. In LOST, Jack Shephard had to wrestle with his destiny as the hero. Conversely, John Locke embraced the posture of nemesis. Others grappled with their specific place in the grand narrative; their glimpses towards greatness; their ebbs and flows within the "magic ring of myth."
The reason we resonate with stories such as these is because they creatively inform us as to what we are capable of doing, if we risk to go beyond the veil. We are called to more, especially in Christ Jesus. We are invited, in Matthew 16:24, to "take up your cross and follow me [Jesus]. This is The Quest(separation unto initiation).
I'm drawn to Luke 9 when Jesus sent out the Twelve in his power and authority "to drive out all demons…cure diseases…proclaim the kingdom of God and to heal the sick" (vs. 1,2). On this journey they were to "travel light"(no staff, bag, bread, money or extra shirt). Later, in Luke 10, another group, this time 72 people, were sent out with similar instructions. Luke 10:17 tells us that "The seventy-two returned (Campbell calls this "The Boon…returning with the gifts you received on The Quest) with joy and said, "Lord, even the demons submit to us in your name."

Jesus' reply in vs. 19,20 is noteworthy: "I have given you authority…However, do not rejoice that the spirits submit to you, but rejoice that your names are written in heaven."
In other words, on your journey remember who the hero actually is. It's not you, it's me (paraphrasing Jesus).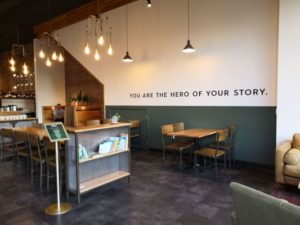 On the wall of my favorite Salem, Oregon coffeeshop is the phrase: "YOU ARE THE HERO OF YOUR STORY."
I don't completly disagree with this, and certainly I believe Campbell would concur, however, I wonder if a better, more biblical understanding would be "YOU ARE THE HERO OF HIS STORY."
HIS Story. History.
P.S. It's been over 10 years since I've watched LOST. Perhaps I will wrap up this blog post, make some popcorn and BINGE. I still haven't figured out the whole smoke monster thing.
12 responses to "LOST"