Congregational Change and Quadrants: Transformation is Birthed from Understanding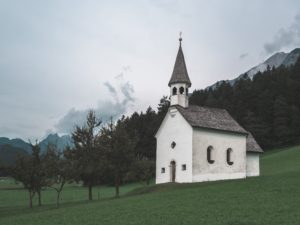 Self-awareness usually yields to self-actualization; however, that's not always the case within Christian leadership. Dr. Diane Zemke, the author of Being SMART about Congregational Change, challenges her readers to understand their nuances, their personalities, and their spirituality in light of transformational culture within the church.
Many churches are caught in the mentality of fortress-mode. They cling onto the past and sneer at the changing cultural dynamics that grace their pews each Sunday. However, others are inwardly-focused and don't see the need to address the needs outside the doors of their narthex. Other churches are compelled and driven to enact social change or create hubs of emotive expression. According to Zemke, all four of these orientations provide value and influence one's definition of  God,  outreach, fellowship, worship, and church culture. However, which one is more "biblical"?
All congregations are different, even when they stem from the same denomination. "In reality, no two congregations are the same inside even though they may seem the same from the outside. One of the reasons no two congregations are the same is because each congregation has its own culture."[1] However, culture is not shaped by the pastor's dictation, but the congregation's direction. Zemke reveals:
Culture is created by what problems the congregation chooses to address, how they solve problems important to them, and what choices they repeat over time. It is not handed down from above or determined by the pastor, although a very long-term founding pastor will have an effect. Culture is developed and maintained by the congregational members.[2]
Therefore, if culture is presented by the masses, then a church's lack of influence is not tied to the lack of transformational charisma of the pastor, but tied to the lack of adaptability from the community.
I noticed that a gentleman from my church was missing on Sundays mornings, so I reached out to the elders and inquired about his whereabouts. I was aghast at their response, but not surprised after reading Zemke's definition of quadrants. This individual differed drastically from the rest of the congregation. He was much more vocal, emotive, and had a checkered background of addiction and mental health issues. One of the elders turned to me and told me that this individual was asked to leave because they saw him as a threat to the church and the culture of the congregation. My church's quadrant is colored by their cultural preferences towards stoicism, as well a preference towards Quadrant 1, "head spirituality".
I have great respect for the leadership within my church; however, I often find it frustrating that they're insular and fearful of the changing culture outside their doors. I tend to lean more toward Quadrant 4, "kingdom spirituality" and see Christianity as highly outward in influence and purpose. This is why LOUD Summit tends to be met with fear from many Quadrant 1 churches. They see our outward focus as acceptance of secularity, instead of conversational evangelism.
Zemke rightly asserts, "Knowing your congregation's (and your own) spiritual type can enable you to wisely enact change."[3] If one does not know their spiritual type, then they risk living out the narrative of the past without understanding the impact for the future. Many churches are struggling to adapt because they view adaptation as a stance of tolerance, instead of God-driven transformation. This is why, in order to enact change within a congregation, one must be able to pinpoint why they refuse to move.
It is more imperative to understand the narrative that shapes one's theology, then change one's theology and then address one's motivation. "Surfacing narratives and working with them is a starting point for significant change."[4] If one is unwilling to go beyond the surface, then the congregation will not experience growth, but forced coherence to new facades. Zemke delves into adaptability, congregational decline, and embracing differing voices and reveals, "If you are working for change, acting as a change agent, you may also be acting as a dissident."[5] Gary Comer, author of Remission: Rethinking How Church Leaders Create Movement, echoes Zemke's idea of dissent and challenges readers to understand, "If you don't give your people a chance to speak into the process, don't be surprised when they feel undervalued – they are!"[6] Congregational change is inevitable; however, dissent is imperative in order to create transformational change that echoes the vision of the pastoral staff and the congregational culture.
For years, the majority of pastors and leaders were taught to focus on changing cultural dynamics and creating denominational distinctives. However, we should be inclined to lean into the dissonance, understand our congregational culture, and weigh the essentials and nonessentials of our spiritual identity. "It's good to remember that before the new can spring forth, the old must die. God is active in the living, the dying, and the rebuilding of the Church. God is always faithful."[7] There is a season for everything under heaven and there is a season for everything within our ministries. We have been entrusted with everything, not entitled to everything. When we realize that we hold it all with open hands, God is able to shape it with purposed change – He's able to show His faithfulness in times of comfort and in times of chaos.
[1]Diane Zemke, Being Smart About Congregational Change (Diane Zemke, 2014), Amazon Kindle. Location. 79.
[2]Ibid., Location. 97.
[3]Ibid., Location. 429.
[4]Ibid., Location. 610.
[5]Ibid., Location. 1069.
[6]Gary S. Comer, Remission: Rethinking How Church Leaders Create Movement (New Kensington, PA: Whitaker House, 2018),132.
[7]Diane Zemke, Being Smart About Congregational Change (Diane Zemke, 2014), Amazon Kindle. Location. 1979.
10 responses to "Congregational Change and Quadrants: Transformation is Birthed from Understanding"