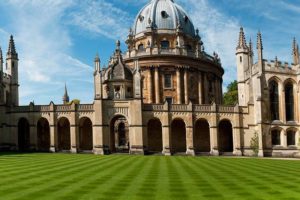 Wait! What? This is our final advance and we finish in London/Oxford. I was nervous about Pecha Kucha in front of all of you stunning intellectuals already. Now I have to do it in the
auspicious halls of English academia? Sorry, I'm out!! Have a good time y'all. (That is my inner TN redneck coming out. It happens when I get nervous.)
I'm not too concerned about culture shock even though Jason Clark tried to lay it on me with his books for this week. I am used to driving on the 'other' side of the road. (I still find myself occasionally getting in the wrong side of the car to drive when I am not paying attention.) I am looking forward to some fish n chips, I really miss having a good biscuit with my morning tea, and it has been a long time since I have had a good 'banger' (Now before you all think I am being rude, get your minds out of the gutter and check the glossary of your 'Culture Shock' books)
I have travelled to many parts of the world and passed through some cities in Europe I have never stepped outside of an airport on that continent. This will be my first time on the European side of
the Atlantic to escape from an airport. (Assuming the US and UK are still on good terms by September and we are still permitted to enter.) Though London and England are a far cry from New Zealand and Australia the cultural connections are strong, and the similarities will in some ways make this advance seem a little like returning home or at least visiting a distant relative. No, the rugby isn't as good for sure but their 'footy' is likely better. Whether it be sport, food, visiting iconic venues, walking the streets or whatever else is in store for us, I will do my best to blend into the crowds and watch, ever concerned about standing out as another loud, arrogant American tourist.
Mostly I expect the advance to be as amazing as the past two have been. The speakers and presentations have been solid in Cape town and Hong Kong and there is no reason to expect anything else from our amazing George Fox faculty and staff. While there I want to take advantage of every opportunity to connect with you all, talk about our dissertations, eat together, laugh together, pray together…
The time has flown by. There is still a lot of work to do before we get there not the least of which is preparing a Pecha Kucha that makes sense of my dissertation topic. I probably also ought to start looking at flights.
I am looking forward to this time with great expectations, mostly because of you and the
experiences of the past two advances. The only thing that could possibly make this trip even better is if anyone has a contact with Paul. I would love to get a pic with him! Bucket List!!
8 responses to "Wow! That went quickly!"