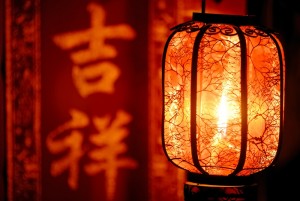 Asian and Western cultures are worlds apart. Many of the issues that faced Asian Christians are simply non-existent for the Western believer. For example, one of the issues that South Koreans face once they have chosen to follow Jesus Christ is the question of ancestral worship. Each year, families throughout the country visit the graves of their deceased family members, bringing food to the dead, and bow in reverence before their memorial. Should Christians join together in this traditional family practice of worshipping dead ancestors, or should they step away? What is God's will for our Asian brothers and sisters?
And what about the Asian cultural practice of showing hospitality to work colleagues? Up and down the South Korean peninsula, it is expected that one should show due hospitality to one's business guests by taking them out to drink alcohol, which really means staying out very and becoming inebriated. For many Christians, engaging in this cultural expectation causes distress. They know that refusing to join in for the sake of one's conscience will result in being disadvantaged at work.
As Chan's well explains, Asian culture and Western culture are just so different. Ancestral piety, the honour / shame issue, the importance of the family and its order, are just some of the important cultural characteristics of Asian society, and Chan is to be commended for his attempt in addressing and marrying them to wider theology. For example, he believes that it is possible to better understand the hierarchy within the Trinity through the lens of order in Asian families. [1] However, although this theological idea might seem attractive to some, one needs to appreciate that the importance of order in Asian families is not without its difficulties. In South Korea, many women are oppressed by men, both in their patriarchal marriages and in their workplaces. They are forced to perform tasks they don't wish to do, without receiving due appreciation or love in return. In South Korea at least, the top-down concept of power is often abused, both at home and at work. And sadly, even in the Church.
With regards to Chan's attempt to provide a theological framework for ancestral worship, that is, understanding Christ as our great high priest and 'greatest ancestor', [2] this still doesn't assist the Asian Christian with the dilemma of whether he or she should participate in the practice in the first place. After all, when they bow down to their deceased ancestor, they are worshipping someone who is not God. How does organising theology help here?
I think Chan does an excellent job of explaining Asian cultural issues whilst offering new frameworks of theology. As he rightly states, "The most urgent question for Christians is not theism vs. atheism or agnosticism but how to make sense of the Christian understanding of God in contexts filled with a plethora of vastly different conceptions of deity." [3]
As Chan recognises, Asian Christians need theological help in marrying their cultural identity with their Christian faith. But Western Christians need to engage "from the ground up." That is, Western theology needs to gain its perspectives from stepping inside Asia's local church communities, rather than merely imposing an outside perspective. May God, the author of Western and Asian peoples, give us wisdom for the theological challenges that lie before us.
[1] Simon Chan, Grassroots Asian Theology (Downers Grove, IL: IVP, 2014), 65-8
[2] Chan, ibid., 43, 116
[3] Chan, ibid., 48
9 responses to "When East meets West"