Was that God or My Subconscious?
When you grow up in a Charismatic, Pentecostal country church you get to hear stories about miracles, angels, demons, possessions, dreams, visions, words of knowledge (knowing things about people you should not know), prophecies, etc. You even find yourself experiencing some things that you can't explain. Some of my experiences left me forever changed. Books like Daniel Lieberman's, Spellbound inevitably cause one to look back and wonder:
"Were some of those things we attributed to God or spirits, our subconscious?"
I wasn't sure where Daniel Lieberman would end up regarding God, spirituality, mysticism, or the metaphysical parts of our human experience when I first picked up Spellbound. I appreciated the time he gave showcasing the wildly impressive nature of our subconscious. A large part of our brain is complex, untapped, mysterious, powerful, and unknown to an extent. However, there were times when it felt like he was saying, "all those magical, miraculous, visionary, and mystical experiences humans have been having over several millennia are AMAZING and useful for us to thrive and find meaning in our world…….buuuuuuuuut….. it's all in our heads!"
I don't think Daniel's goal was to dismiss our religious experiences, I think he tries to be fairly careful with that.. He says, "Explaining something (for example, describing what happens in the brain when people engage in spiritual practices) and explaining something away are not the same thing."[1] Unless I missed it, he does not make his personal theological or religious beliefs explicitly known so we don't know where he stands on matters of faith or the "supernatural".
The point of the book is for us to lean into what ancients have categorized as magical or the supernatural. He seems openminded and grateful for the right brain, but there were times when I felt he reduced most spiritual or mystical phenomenon down to primarily psychological productions if we carry out some of his implications. For example, in the section on tarot cards, he believes expert readers are "more intuitive than most" and pick up on people's reactions which help them tell a person's fortune or know details about the person they should not know. [2] I believe explanations like this in general about "supernatural" occurrences are ways to rightfully myth bust, but I don't believe natural explanations are always adequate to explain our universe. Once again, not sure where Daniel stands on this subject, but I picked up on some materialistic thinking throughout his book.
Regardless, the nature and mystery of the subconscious is important psychological information for religious folks to keep in mind. Especially Charismatics. Takes one to know one.
To lay my cards on the table. I believe there is a God that is not a product of our brain, but is ultimately ineffable. I also can't hold that all spiritual and metaphysical phenomena are perceptions and creations of a bundle of neurons in our brains, which Lieberman does not seem to hold either. However, I believe a lot of what Spellbound discusses regarding our subconscious gets thrown into the religious mix. This means that it is highly probable that throughout human history, and in our own lives, what we attribute or perceive as God, spirits, magic, etc. could have been our own supercomputer coming through. Especially since some of the feelings and characteristics Lieberman describes regarding possession, intuition, revelations, etc. sound like what I heard growing up in my faith tradition. Whether it is God or our subconscious brains, its valuable and we should listen to what is coming through.
At least for me, this book is a great way to get people thinking about the big questions like consciousness and what is really going on between our ears in several respects.
I am fascinated with the nature of consciousness. In fact, consciousness in general is a conundrum for the scientific world. It's called "the hard problem of consciousness" since no one really knows how it works. Of course, there are neurons that are networked together, and neuroscientist can explain countless correlations, but how it really works is a mystery. Then there is the question of why are we conscious? What's the point and probability of it all in a "mindless" universe?
Dr. Bruce Greyson, a professor of Psychiatry and Neurobehavioral Sciences discussed his theory on the nature of consciousness by using a cell phone as an analogy. He argues that a phone has the capability and equipment to receive signals and text messages, but we know it doesn't generate the messages on its own because its mindless. He argues that the brain acts more as an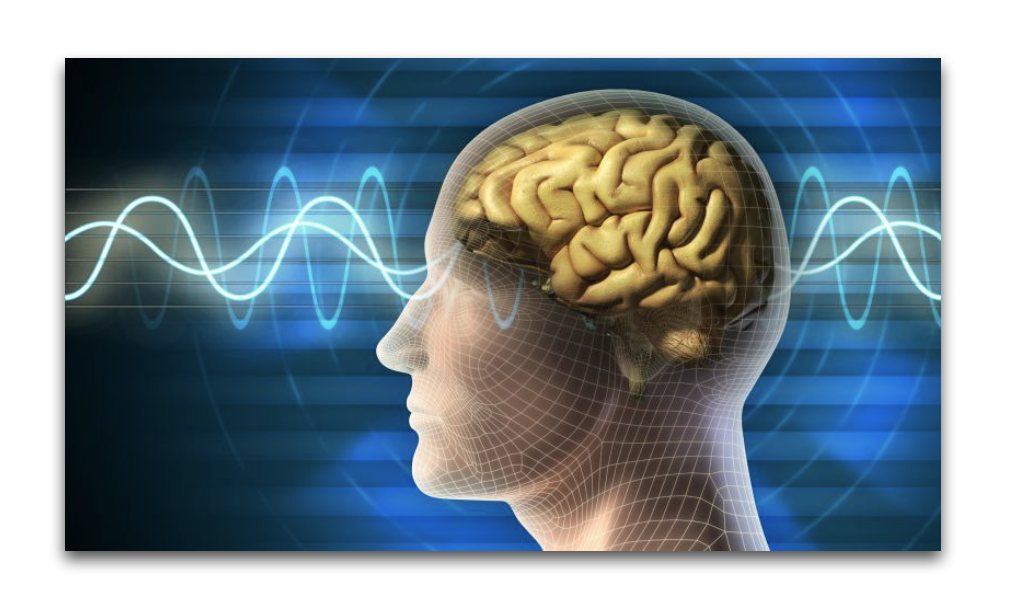 antenna that receives consciousness verses a thing that produces it. More of this theory is laid out in The Irreducible Mind by other credible researchers.[3] This might even explain or at least touch on why cultures and religions continue to "tune in to" and express similar archetypes, values, virtues, correlations, and story arch's as we've seen in Joseph Campbell's, a Hero with a Thousand Faces[4] and now Spellbound.
To circle to my Pentecostal raising and Daniel Lieberman's book. I do think we humans throughout history were and have been getting in tune with something bigger than us, but evolutionary psychology and understanding the subconscious is a must to ground us and help us better understand how our brains work in the process of spiritual and personal discovery. Personally, I think religion and science need to talk to one another way more!
[1] Lieberman, Daniel Z. Spellbound: Modern Science, Ancient Magic, and the Hidden Potential of the Unconscious Mind, (Dallas, TX: BenBella Dooks, Inc, 2022),31.
[2] Lieberman, Spellbound, 205.
[3] Kelly, Edward F., Emily Williams Kelly, Adam Crabtree, Alan Gauld, Michael Grosso, and Bruce Greyson. Irreducible Mind: Toward a Psychology for the 21st Century, (First paperback edition. Lanham Boulder New York Toronto Plymouth, UK: Rowman & Littlefield Publishers, Inc, 2010).
[4] Campbell, Joseph, The Hero with a Thousand Faces, (3rd ed. Bollingen Series XVII. Novato, Calif: New World Library, 2008).
12 responses to "Was that God or My Subconscious?"