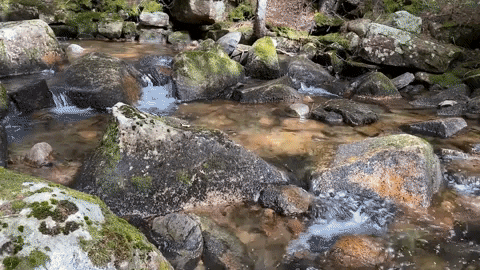 This week we found ourselves in the waters of Letter From a Birmingham Jail by Martin Luther King, Jr as a response to an open letter by 8 white Christian Pastors, A Call to Unity , that was published in the Birmingham News.  A Call to Unity was an attempt to reign in the protests that were raging against the social injustices toward African Americans.  MLK, having been arrested for his participation in the protests, argued that there are important times and reasons for civil disobedience, and that the white pastors ought to be engaged in the fight against the injustices, that lip service was not authentic as people of faith.
In those same waters we tackled chapter 17, 20, and 21-24 in Global Leadership Perspectives:  Insights and Analysis.  Global Leadership Perspectives that was edited by Simon Western and Eric-Jean Garcia, have assembled insights from 40 different contributors from 20 countries who offer perspectives on leadership structures from around the world.  Global Leadership Perspectives is divided into two parts.  Part one is a compilation of variations of leadership embodied in each contributor's country.  Part two offers Western and Gracia's analysis of the contributors by outlining key themes and issues.
In reading the chapter on South Africa I found authors Mnguni and De Klerk recounting issues in DNA and leadership that seem like the US.  For instance, they say, "One finds a situation whereby a number of white South Africans feel, 'done to' by reversed discrimination."[1]  As the United States continues to have war over the same issues MLK writes about in his Letter, many whites' recoil at a designation of "white privilege".  They also reveal, "For political leaders, leadership has become confused with narcissistic entitlement and hierarchical rights and privileges, rather than the actual leadership role with accountability to serve and deliver."[2]  We see this playing out in the US' polarizing political theatre.
Authors Green and Getz share their perspective on leadership in the US in chapter 20. Although I am intrigued by their claim of the "American Identity Crisis" that is due to the loss of the American dream[3], I am not convinced of their argument.  It seems more likely that Americans loss of safety and freedom embodied on 911 is the culprit of the identity crisis.  Green and Getz cite Donald Trump's "messianic leadership" resonates with those struggling with this identity crises.  Perhaps a better image for those who gravitate to Trumps "clarion call"[4]would be that a number of Americans would prefer a snow globe nation; where safety is offered because no danger can invade.
This week I have been in Acadia National Park hiking the magnificent trails. The other day I sat next to Jordan Stream.  As I listened to the stream and took in the details of the rocks and water moving I began reflect on Western and Garcia's analysis and their 4 discourses of leadership.[5]  Here are my journal reflections:
"These boulders tell a story – a story of obstacles?  Or a story of
tenacity? What does the water say?  Allow yourself to be reshaped?
Be a force for transformation in others lives?  What does the stream
say about leadership?  It takes multiple things to create beauty  —
strength, fluidity, offering places for other to grow.  The steam
offers imagery of what eco-leadership should be.  But it also offers
imagery that leadership is an interweaving of eco-messiah-therapist
for sure.  How or what does this stream reveal for the church and its
needs for that interweaving of leadership discourses?"
MLK found his voice in a jail.  I find mine in the water.
[1] Western, Simon, and Éric-Jean Garcia. Global Leadership Perspectives: Insights and Analysis. 1st edition. Los Angeles: SAGE Publications Ltd, 2018. Page 148.
[2] Ibid. Page 149.
[3] Ibid. Page 172.
[4] Ibid. Page 173.
[5] Ibid. Pages 192-200.
13 responses to "What Does the Creek Say"