"To Boldly Go Where No Man Has Gone Before!"
I'm not a trekkie! I've never been a Star Trek fan. I don't particularly like science fiction. Back to the Future is as far as I go. To the trekkies out there, please don't take offense. My family is full of Star Trek lovers. Believe me, I have viewed all iterations of  Star Trek dating back to the 1960s.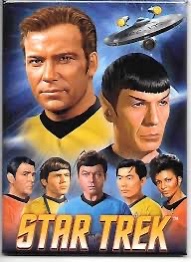 What does Star Trek have to do with our reading this week? Let's take a cosmic journey through my exploration of threshold concepts and troublesome knowledge.
"Compassion: that's the one thing no machine ever had. Maybe it's the one thing that keeps men ahead of them."  –  Dr. McCoy
I don't like ebooks. My first thought, "There is no way I can read these books online!" My eyes can't take it and I easily get lost. How can an ebook ever be an efficient or enjoyable way to read a book? I quickly reached for my phone, tapped on my handy Amazon App, and was shocked to discover the first book was a hefty $59.95! I entered the portal…the brave new world of ebooks. I am grateful for my new travel companions. Inspectional and analytical reading skills, "Engage!" [1] 
Here is what I discovered…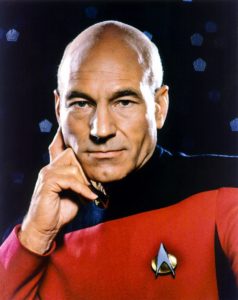 "Things are only impossible until they are not." – Captain Jean-Luc Picard
The learning journey is going to require me to tolerate the uncomfortable feelings that accompany not knowing where I am, where I am going, or what I will find once I get there. I'm tackling a new course of study where the core concepts and next steps are not clearly understood. I quote Jesus for comfort, "For nothing will be impossible with God."[2] My spiritual journey contains threshold concepts. I seem to be OK with that!
I get lost without a definition, "A threshold concept can be considered as akin to a portal, opening up a new and previously inaccessible way of thinking about something. It represents a transformed way of understanding, or interpreting, or viewing something without which the learner cannot progress."[3] All subjects have troublesome core material that must be mastered. These are threshold spaces where hard to grasp concepts are not yet understood and present challenges to new learning. As a student, I must move through these spaces of discomfort in order to move forward with my learning. Thresholds are like portals. You never know where you will end up, but you have to go through the scary portal to get there.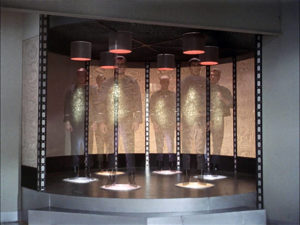 "Beam me up, Scottie" –  Captain James T. Kirk
When considering my NPO, to help ministry leaders safely connect with one another, I recognize that I am inviting them to experience threshold spaces that will be uncomfortable, uncertain, frustrating, require practicing new skills, and a different and more vulnerable way of being with others. It's risky. Like Scottie, I want to be reliable, wise, and ready for any adjustments. I must enter threshold spaces first if I am going to help others brave new experiences. My question becomes, how do I help others see what I see… and beyond? How do I help ministry leaders see what they alone are designed to see? Good leadership is required of me. Compassion, humility, and deep listening are necessary tools.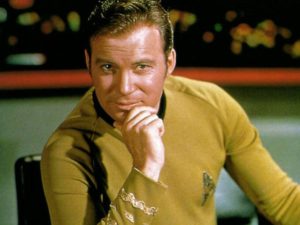 "To seek out new life and new civilizations" –  Captain James T. Kirk
Alien Knowledge? We don't know what we don't know. "Foreign  or  alien  knowledge  comes  from  a  perspective  that  conflicts  with our  own. Sometimes  the  learner  simply considers foreign knowledge wrong and makes no attempt to see  or even  recognize  the  knowledge  as foreign."[4] In other words, I have to be OK with being wrong, to ask questions with curiosity and wonder, to look at things from another person's point of view, a different angle or lens, set aside judgments and prejudices, follow outrageous ideas, and risk new experiences. Alien knowledge is not wrong, it's just different. My understanding broadens by considering new possibilities.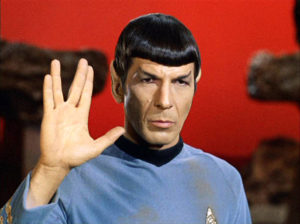 "It's highly illogical"  –  Spock
I don't speak Vulcan! Coming to terms with the vocabulary and the author is a significant challenge in research.[5] I thought I knew what words meant. Terms I understand in different contexts now have new meaning to interpret. This is one example of troublesome knowledge.
I never considered liminality as,  "…a suspended state in which understanding approximates to a kind of mimicry or lack of authenticity (Palmer (2001).[6] Have I spent my entire academic life mimicking and not really thinking or learning? Familiar terms take on differently nuanced meanings and new sets of questions. For example, Meta Cognitions are my thoughts about my thinking. I must ask myself, What do I think about being in a threshold learning space? This might sound like, "I can't do this therefore I'm stupid." What do I think about those thoughts? Meta Affect is what I feel about my feelings. What are my feelings about tackling a threshold concept? I might feel anxious, bored, or excited. What might those feelings be telling me? Meta Experience is a new term for me.  Meta Experiences are what the person experiences during the cognitive endeavor.[7] This might be my brain pinging with connections and ideas, and too much caffeine, or numbed out, distracted, fidgeting, or avoiding my studies for days. Self-regulation, a term I do understand, is an invaluable and learnable set of skills which come with new threshold experiences.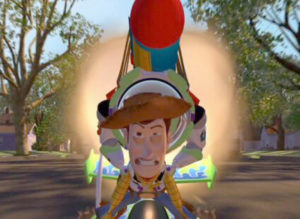 "To infinity and beyond!" Buzz Lightyear"
Oops, wrong show. Maybe I do like a bit of science fiction after all! Inspectional and analytical reading has made this assignment less overwhelming. I wondered if I could break my stubborn habit of reading every single word on every single page. Like Captain Kirk's nemesis, Khan Noonien Singh, the ebook has been my nemesis. With Adler's reading tools I may triumph in the end.
This doctoral program is a bold journey. I am making new discoveries, surprising connections, learning how to read smarter, work faster, take efficient notes, ask better questions, use unfamiliar technological tools, and think more critically. It's hard work. Not in a million lightyears did I ever expect Star Trek to aid my learning journey! I now wrestle with the threshold concept of citing an ebook. Be patient with me. I'm still learning.
[1] "How to Read a Book: The Ultimate Guide by Mortimer Adler," accessed November 2, 2022, 4. https://fs.blog/how-to-read-a-book/ p.4.
[2] Luke 1:37
[3] Meyer, Jan, F.H and Ray Land., eds. Overcoming Student Barrier to Student Understanding:  Threshold Concepts and Troublesome Knowledge. (London, UK: Routledge, 2012), 3. https://georgefox.idm.oclc.org/login?url=https://www.taylorfrancis.com/books/9780203966273
[4] Meyer and Land, eds., Overcoming Barriers, 39.
[5] Adler, Mortimer J, and Charles Van Doren, How to Read a Book. (New York, NY: Simon & Schuster, 1940), 97.
[6] Ibid., 16.
[7] Ibid., 49.
All Star Trek quotes complied by TechRepublic.com https://www.techrepublic.com/article/20-star-trek-quotes-to-help-you-boldly-go-through-the-workday/ 
17 responses to ""To Boldly Go Where No Man Has Gone Before!""