The Really Big Transformation as Life Happens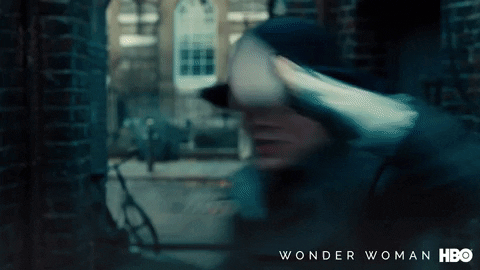 In less than 2 hours I will tell the church I have been serving for five years I am resigning and moving to North Carolina to serve a new church.  It would be nice if "The Great Transformation" referred to my mental and emotional clarity this week, but alas it does not.  Instead, it is the book lying beside me that was written by economic historian, Karl Polanyi.   The Great Transformation: The Political and Economic Origins of Our Time outlines the emergence of Self Regulating Markets by way of a thorough study of societal behaviors amidst economic history. Polanyi tethers his book to his argument that SRM's really require governments to intervene due primarily to the inadequate ability for the market to maintain stability.
I was struck by Dr Clark's comment, "Whilst economists are prone to ignore economic history, theology and economics are even more likely to ignore and suffer avulsions with each other."[1] Is this not the case for theology and science, or sexuality, or philosophy, or…fill in the blank?  It seems that anxiety[2] and biases[3] frequently create challenging spaces for transformative dialogue.  Gregory Baum says this about Polayni:
In the past, Polanyi argues, economic activity was embedded in the social relations that made up the community as a whole. What was new and startling with the self-regulating market was that it 'disembedded' the economy from its social base, created widespread cultural alienation among workers and owners, and left society and the natural environment without protection. This 'disembedding' of economic activity from people's social relations remains a key concept in Polanyi's analysis.[4]
It seems the truth of Baum's statement is that the very nature of "disembedding" actions from social engagement has the effect of disembodying the natural connection between humans and God.  I see it in the unhealthy relationship the church and members have with money.  The relationship is so warpped we cannot talk about money. Actually, we do not know how to talk about, talk about stewardship of it, or talk about those who do not have it.  How different would it be if the church had ways to weave together an embodiment of social connectedness and money?
Admittedly my brain does not currently have the band width to process economic theories or how politics and markets were affected by WW2 and the industrial revolution.  This really was supposed to be a "life is happening again" reflection.  As I write, I am having to work hard to come back from the mental space of fretting over the approaching time tonight where I tell the session I am resigning.  I do not know how honest I ought to be with them.  Do I reflect back to them that their resistance to considering alternate revenue streams will likely be the death nail?  Do I admit that one reason I am leaving is because I am excited to be doubling my salary with this new call (yes I realize the irony of that claim in the shadow of these past books)? Do I share with them that their lack of passion to embody the social nature of our Trinitarian God is a reflection of the capitalistic, individualistic, consumeristic that lacks the joy and love of the discipleship we are called to live?
I am realizing to be self-differentiated as I say goodbye to a community that has provided space for me to heal and grow is difficult.  This community has an emotional identity tied to rejection from the revolving door of pastors that came before me.  I feel bad.  I don't want to compound their brokenness. But I must not allow myself to become emmeshed with the emotions of the system.  To say I have grown in this place is profound.  To recognize I have grown beyond them is possibly selfish. However I am sure Friedman would challenge me on how I use that word.  The great transformation may be an overstatement, but it is pretty large.
[1]  Clark, Jason Paul. n.d. "Evangelism and Capitalism: A Reparative Account and Diagnosis of Pathogeneses in the Relationship," 287.Page 123.
[2] Friedman, Edwin H., and Peter Steinke. 2017. A Failure of Nerve, Revised Edition: Leadership in the Age of the Quick Fix. 10th Anniversary edition. New York: Church Publishing.Anxious systems are not easily swayed by information presented due to the lack of self-differentiation within it.
[3] Kahneman, Daniel. 2013. Thinking, Fast and Slow. 1st edition. New York: Farrar, Straus and Giroux.Kahneman shows how difficult it can be to break down biases that get in the way of having  non-anxious and objective dialogue.
[4]  Gregory Baum, Karl Polanyi on Ethics and Economics (Montreal: McGill-Queen University
Press, 1996), 4, quoted in Clark, Jason Paul. n.d. "Evangelism and Capitalism: A Reparative Account and Diagnosis of Pathogeneses in the Relationship," 287.Page 124.
14 responses to "The Really Big Transformation as Life Happens"