The Real Task Of Leadership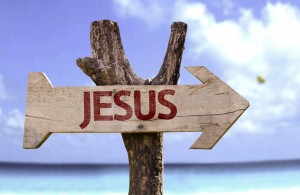 "The crisis is thus an opportunity to rediscover the vocation of the church as an authentic community, a living priesthood, a missional people in a foreign land. We have the opportunity to move from leadership cults, to leadership cultures; instead of lone rangers, we need meaning makers…" [1]
As the pastor of a one-year-old church plant, I often ask myself what my role is as the leader. In fact, I often ask God what He thought He was doing by putting me in this position to begin with. After all, I'm not your typical looking pastor. So what is my role?
This past year has been one of the most challenging of my life, and yet the most exciting. Quite early on I realised that what these people needed I simply couldn't give. I'm no Wiz, John Maxwell, or Bill Hybels. I don't have enough charisma, reputation, skills or money that could fool these people into feeling temporarily satisfied. Indeed, what I have come to realise is that the people God has entrusted me to lead need only one thing, or more exact, one Person – the LORD.
And so that is my ambition, to point these people, both inside and outside the church, to God, and to also guide and equip them to find and realise His purpose for their lives. Together we are on a journey, side by side, and that journey is about seeking God and His power, purpose and love. Anything else, even the wonderful blessing of authentic community that Hjarmarson and Wheatley talk about, just doesn't come close.
I love the story of Moses. He was a mere shepherd when God called him at that burning bush. But that day forever changed the course of the rest of his life. And after he had witnessed God parting the Red Sea, the Ten Plagues, the defeat of Pharaoh and his army, bread from heaven and water from rocks, he still wasn't satisfied. Imagine that? He had plenty of community, leadership moments, and miracles. And yet he still wanted more. He knew there even more to experience of God, and dared to ask, "Now, show me your glory." And God obliged.
I appreciate what Hjalmarson and Wheatley explain about empowering others to participate in leadership and community, in finding meaning corporately, and not being scared by living in the balance between chaos and order. I want all that too. But, it's not enough. I found lacking an emphasis on the importance of following the leadership of God, as individuals and as church communities. There is a lot of uncertainty in my experience as a pastor, but I'm fine with that. After all, God is certain of the future and as long as I'm walking on His path, and enjoying the certainty of His guidance and love, everything will work out fine.
"If our goal is to grow communities and to empower ministry and life, we dare not build a corporate culture or settle for a congregation. We dare not be the savior or the one with all the answers, or the one who is indispensible, replacing the Holy Spirit." [2] Hjalmarson is right in this regard. We have one Saviour, one God with all the answers. The Holy Spirit is our Guide, the One who give meaning and who fosters community in our uncertain age. But above all, the One who allows us the joy and meaning of knowing Him. Surely the greatest calling of any leader is to point others to Him.
[1] Len Hjalmarson, Leadership In The Chaordic Age, p 1
[2] Hjalmarson, ibid., 5
13 responses to "The Real Task Of Leadership"