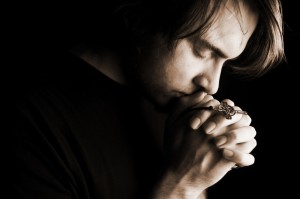 In my devotions this morning I was reading the opening chapters of Genesis – where it records how God made man in His likeness. I read how God walked in the garden at the cool of the day, and spoke to Adam and Eve like a friend. At the very beginning, it appears that God created this world and mankind in it with the intention of conversing and having a relationship with His people.
This idea that God communicates with His people did not end in the Garden of Eden. Indeed it is an idea that continues throughout the Old and New Testaments of the Bible, using dreams, visions, Scriptures, circumstances and so on, to engage with His creation to provide encouragement, instruction, guidance and promise. To think that God no longer communes with His creation would imply He has changed how He relates to man in our twenty first century.
For Luhrmann, the fact that God still speaks to His people is the theme of When God Talks Back. She explains in great detail numerous examples of God speaking to Christians who belong to the Vineyard denomination. She writes, "In a church like the Vineyard, God participates in your mind, and you 'hear' what he says as if it were external speech… God wants to be your friend; you develop that relationship through prayer; prayer is hard work and requires effort and training; and when you develop that relationship, God will answer back, through thoughts and mental images he places in your mind, and through sensations he causes in your body." [1]
Without a doubt, it is hearing from God that has led me to where I live and work today. Through Scripture, dreams, words of knowledge, and impressions, I believe God has spoken to me and as a result, I have made many of the major decisions of my life based on those revelations. Decisions include moving to Wales, starting a church, writing books, marrying my choice of partner and many more. If God hadn't spoken and revealed His will to me when I sought Him, I certainly would be in a very different place. Hearing God and obeying His voice changes your life. It changed mine.
Reading the text of When God Hears Back was a very familiar experience to me. I believe in the importance of spiritual gifts and hearing from God. However, I must admit, I did feel a little uncomfortable on the amount of emphasis on feelings and the comparative lack of emphasis on learning to hear God speak to you through Scripture. For me, hearing from God must begin with Scripture, and should He also speak through more supernatural means, then it's a blessing. But first and foremost, every morning, I put myself under the voice of God's Word.
Whatever our comfort zone when it comes to hearing from God, it's a joy to know that God still does speak to His creation. He still desires to guide us, and reveal His will and purposes to us. May God give us the wisdom and discernment we need to hear from Him, and the wisdom and faith to obey!
[1] T. M. Luhrmann: When God Talks Back: Understanding the American Evangelical Relationship With God (New York, NY: Vintage Books, 2012), 41
7 responses to "The God Who Speaks"