Stop Gentrifying Culture in the Name of Jesus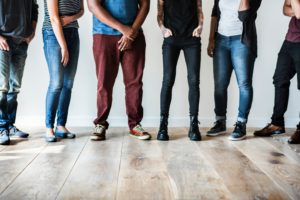 Leadership is not the summation of self-reflection or internal comprehension, but the cause and effect of intersection within a culture, gender, generation, and personality. Therefore, in order for one to lead influentially, they must first place themselves under scrutiny. Erin Meyer, author, and professor at INSEAD invites her readers to enter into this paradox and see their reflection from a more international viewpoint.  In her best-selling book, The Culture Map: Breaking Through the Invisible Boundaries of Global Business, she challenges readers to lean into the diversified perspective of those around them and react though engaged listening.
According to a recent interview on CNN, Erin Meyer reveals that intercultural communication must be understood through cultural relativity. She explains that "When we place ourselves in someone else's shoes, we are able to understand them more effectively and understand how they view us."[1] According to Erin:
If an executive wants to build and manage global teams that can work together successfully, he needs to understand not just how people from his own culture experience people from various international cultures, but also how those international cultures perceive one another.[2]
Therefore, cultural interaction and understanding are not tied to an interrogative level, but a conversation level. Cultures need to be understood through the lens of interaction, which means that there needs to be an openness to accept critical input. According to the author, "When you are in and of a culture – as fish are in and out of water – it is often difficult or even impossible to see that culture."[3] We've all heard it said, birds of a feather like to flock together. The same sentiment can be made of culture, language, gender, and creed. If one is looking to influence those outside of their reflection, then they must understand how they are viewed. This is why it is imperative to cling to the cross and not our perception of Christian culture.
This past week, I had the incredible opportunity to see heaven touch the earth. Christian men and women from all cultures, all languages, and all ages joined together in prayer and in purpose. They did not gloss over their differences or surrender to a false idea of conformity. They entered into the auditorium with their customs, their cultures, and traditions and gave one another a glimpse at the face of Christ. At the Pastor's Prayer Summit, I interacted with leaders from Jamaica, Uganda, India, China, Korea, Spain, Puerto Rico, and countless other countries. However, each interaction was varied. I had to gauge the quadrant of each culture and assess what type of communication would show them honor and respect. For those who were more relational, I took the time to sit down over a meal. For those who preferred straightforward and blunt interaction, I made sure to present my pitch and respect their time. Erin Meyer reminds her readers:
You may find that, no matter how well you shuttle back and forth, it will be difficult to satisfy all of your listeners all of the time. But if you are aware of the Persuading scale and the challenges it presents, you can read the cues from your audience more clearly and react accordingly.[4]
Each cultural interaction is a dance – it is an opportunity to lean in and listen to one's way of worship and harmonize your support.
For many of us in the North American church, diversity is still a system of hierarchy. We develop relationships with those who are culturally different than us, but we see them as a mission field, instead of fellow missionaries. This leads to a generalized perception of race, language, and migration. The same can be true of all forms of ministry. It's easier to run an effective ministry that's separated from cultural interaction and understanding. It keeps people groups in boxes and makes us feel like we're making an actual difference. However, if ministries lack incarnational interaction that bridges culture, age, gender, and race, then we are simply martyrs who segment the otherness of people into hierarchical groupings.
Erin delves into the eight facets of cultural understanding and challenges us to understand people through their preference towards "communicating, evaluating, persuading, leading, deciding, trusting, disagreeing and scheduling."[5] She goes on to state:
Leaders have always needed to understand human nature and personality differences to be successful in business – that's nothing new. What's new is the requirement for twenty-first-century leaders to be prepared to understand a wider, richer array of work styles than ever before and to be able to determine what aspects of an interaction are simply a result of personality and which are a result of differences in cultural perspective.[6]
We aren't called to reinvent the wheel, but we should know how the wheel works. One practical tool is by using Google Analytics[7]. This tool can pinpoint your effectiveness and help you understand the level of your cultural engagement. You can find out how many people are connecting to your church by location, age, gender, and language. Another great tool for social media analytics is Later.com[8] This software program will aid you in becoming more culturally aware by giving you a real-time and monthly evaluation of your Facebook and Instagram engagement. You'll be able to break the information down by country, state, and city in order to gauge your cultural influence. Lastly, surveymonkey.com[9] will enable you to tap into your audience and understand the needs of your geographical location at a deeper level.
Sometimes the greatest ways to move forward is to realize our stagnancy. Racial and cultural recognition is greater than a subset of academic research. It is a lifestyle that demands awareness, teachability, and training – it is a choice to surround yourself in the unknown in order to know your own weaknesses and strengths.
[1]Fareed Zakaria, "CNN Zakaria Interview with Erin Meyer: The Culture Map," www.youtube.com, September 3, 2014, https://www.youtube.com/watch?time_continue=329&v=kL5kBf5uwvA.
[2]Erin Meyer, The Culture Map: Breaking through the Invisible Boundaries of Global Business (New York: PublicAffairs, 2014), 23.
[3]Ibid., 25.
[4]Ibid., 103.
[5]Ibid., 16.
[6]Ibid., 252.
[7]"Analytics Tools," marketingplatform.google.com, accessed January 31, 2019, https://marketingplatform.google.com/about/analytics/.
[8]"#1 Instagram Scheduler and Social Media Platform: Visually Plan and Schedule Instagram Posts," later.com, accessed January 31, 2019, https://later.com.
[9]"Survey Monkey: The World's Most Popular Free Online Survey Tool," www.surveymonkey.com, accessed January 31, 2019, https://www.surveymonkey.com.
11 responses to "Stop Gentrifying Culture in the Name of Jesus"