Social Media: Police State or Platform?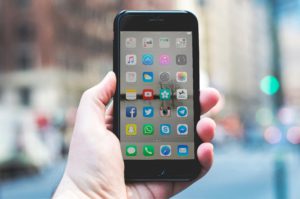 When I first delved into Digital Minimalism: Choosing a Focused Life in a Noisy World, I was highly skeptical. How could a book that challenges one's daily interactions have any precedence or purpose in today's growing technologically-driven society? However, I was reminded today why I have a love/hate relationship with Facebook. I won't go into the details; however, let me just say that after being reamed out for an hour on private message and being told to filter my posts through this individual, I pressed the block button. Social media offers countless opportunities to delve into engaging discussions, understand diversified perspectives, and stretch your perception; however, it can also serve as a space for abuse, frustration and intolerance.
Mark Zuckerberg, Elon Musk and Evan Spiegel[1] created a new world – a place that promises tolerance and delivers censorship. Social media has enabled all of society to understand the nuances and perspectives of varied cultures, genders, ages and religious voices, but it has also created a Marxist society of behavior and belief. The New Yorker recently published an article titled, How Facebook Makes us Unhappy. The author suggests, "In ongoing research, the psychologist Timothy Wilson has learned, as he put it to me, that college students start going "crazy" after just a few minutes in a room without their phones or a computer."[2] Social media is not simply an addiction to a community, but control. Without the ability to voice opinions, gain followers or measure one's analytics, individuals feel as though they're losing the ability to influence. Hence, they're losing the ability to attain and retain power. "Smartphones have reshaped people's experience of the world by providing an always-present connection to a humming matrix of chatter and distraction."[3] In essence, society has become socialistic in its pursuit of influence and communistic in its allowance of opinion.
Cal Newport, bestselling author of countless books and computer science professor at Georgetown University[4] asserts: "The technology industry has become adept at exploiting this instinct for approval. Social media, in particular, is now carefully tuned to offer you a rich stream of information about how much (or how little) your friends are thinking about you at the moment."[5] It's easy to see why cyberbullying has increased when you look at the influence that social media has on one's self-esteem. If one is tied to the addiction of approval, then one is also dismantled by the sense of neglect.
Robin Dunbar, professor of evolutionary psychology at Oxford University conducted a study and found, "Of the 150 Facebook friends the average user has, Dunbar found that only 15 could be counted as actual friends and only five as close friends."[6] In essence, millions of people are being shaped by the words and opinions of countless people they've never even met. How did we get here? When did we get so insecure?
Newport challenges his readers to embrace a philosophy of technology use[7] and apply three principles. He asserts that clutter is costly[8], optimization is important, and intentionality is satisfying.[9] Digital minimalism is not a cultish ideology that sees technology as the antithesis of progression but a balanced understanding of self-esteem and purpose. Newport encourages his readers to start with a detox from social media and explains, "This detox experience is important because it will help you make smarter decisions at the end of the declutter when you reintroduce some of these optional technologies to your life."[10] The author encourages this type of removal because he believes that digital minimalism is more than a correction of behavior, but also correction of belief. According to the author, it enables individuals to see social media as a tool of expression, instead of a crutch for affirmation.
Newport creates a great argument for digital minimalism; however, he also reveals, "Determining the impact of digital communication tools on our psychological well-being is complicated. There's no shortage of scientific studies examining this topic, but different groups draw different conclusions."[11] Social media is not the causation of decline. It is the opportunity that presents the option of decline. However, not everyone is falling prey to the issues that Newport perpetuates. For instance, countless leaders are changing the experience and expression of social media and creating healthy and influential relationships.
Here are just two examples of influencers changing the landscape:
Gabriel Paul Jackson
Gabriel is the founder and director of an incredible project called, United Hive. This app enables people from all around the world to share their testimonies and encourage Christians all over the world with amazing stories of faith and purpose. It's a platform that reveals what God is doing globally. www.unitedhive.com
Sam Eaton
Sam is the founder of Recklessly Alive and has reached over 1 million people with his online talks on suicide prevention and mental health. His story has impacted countless individuals because of his presence on social media. www.recklesslyalive.com
According to Forbes, "Smartphone use is pretty much ubiquitous in this generation and about half of them are connected online about 10 hours a day."[12] We can scoff at this data or figure out how to tap into this world and present Christ digitally. The choice is up to us. Are we willing to live in balance without forging digital opportunities?
[1]Avery Hartmans and Madeline Stone, "The Life and Career Rise of Snap CEO Evan Spiegel, One of the Youngest Billionaires in the World," www.businessinsider.com, July 30, 2018, https://www.businessinsider.com/fabulous-life-and-career-of-snap-ceo-evan-spiegel.
[2]Maria Konnikova, "How Facebook Makes Us Unhappy," www.newyorker.com, September 10, 2013, https://www.newyorker.com/tech/annals-of-technology/how-facebook-makes-us-unhappy.
[3]Cal Newport, Digital Minimalism: On Living Better with Less Technology (New York: Portfolio/Penguin, 2019), 4.
[4]"About Cal Newport," http://calnewport.com, accessed March 20, 2019, http://calnewport.com/about/.
[5]Cal Newport, Digital Minimalism: On Living Better with Less Technology (New York: Portfolio/Penguin, 2019), 22.
[6]Anthony Cuthbertson, "FACEBOOK FRIENDS ARE FAKE FRIENDS, STUDY FINDS," www.newsweek.com, January 25, 2016, https://www.newsweek.com/facebook-friends-are-fake-friends-study-finds-419189.
[7]Cal Newport, Digital Minimalism: On Living Better with Less Technology (New York: Portfolio/Penguin, 2019),  xiv.
[8]Ibid., 3.
[9]Ibid., 36.
[10]Ibid., 70.
[11]Ibid., 136.
[12]Nelson Granados, "Gen Z Media Consumption: It's A Lifestyle, Not Just Entertainment," ww.forbes.com, June 20, 2017, https://www.forbes.com/sites/nelsongranados/2017/06/20/gen-z-media-consumption-its-a-lifestyle-not-just-entertainment/#6e5478b518c9.
7 responses to "Social Media: Police State or Platform?"