Should we boycott the telephone and go back to morse code?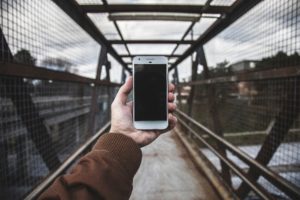 Scott Galloway invites his readers to peer behind the curtain, take on the burden of his bitter diatribe and cover the landscape of Amazon headquarters in picket signs. In short, his aim is to dismantle and deconstruct the progression of the great and powerful Wizard of Oz, aka: Amazon, Apple, Facebook and Google. He believes that, "The Four are engaged in an epic race to become the operating system for our lives. The prize? A trillion-dollar valuation, and power and influence greater than any entity in history."[1] According to Galloway, this type of innovation is damning; however, as readers delve further into the text, it's easy to see why he takes this view.
Every author paints a picture that is distinct because their brush stroke is intrinsic to their identity. The same is true for Galloway. His perspective is colored by his affinity towards socialism and middle-classism. He suggests, "If the rich have too much power; it can lead to an oligarchy.  If the poor have too much power, it can lead to a revolution. So the middle class needs to be the rudder that steers American democracy on an even keel."[2] Trump might want to,make America great again[3] ; however, Galloway wants to, make America middle again.
Each page beckons readers to remove their capitalistic ideals and embrace the socialistic identity of an agricultural past in the midst of a technological age. Galloway delves into each company and discusses the faultiness of their leadership; however, he also leaves a lot out of the conversation. The author reveals that, "Amazon's growth will result in the destruction of 76,000 retail jobs this year."[4] Galloway asserts that this will occur because of the increase of robotics. However, this type of deconstruction is not just due to technological advancement, but of selfish CEOs. According to Forbes Magazine, "The layoffs and transfers will impact more than 30% of Verizon's 153,100-employee workforce – as of the end of June – and are part of a 4-year plan to save the largest U.S. wireless carrier $10 billion by 2021."[5] Countless other companies are replicating the same tactics and lining their pockets with the extra change.
According to Galloway, "In 2018, we are in the midst of a dramatic market failure, one in which the government has been lulled by the public's fascination with big tech."[6] However, I would strongly disagree. For instance:
Amazon:
Galloway believes that, "Instinct, coupled with a profit motive, makes for excess. And the worst economic system, except for all the rest – capitalism – is specifically designed to maximize that equation. Our economy and prosperity are largely predicated on other's consumption."[7] Welcome to church – a hub of organizational presentations that engage our audience in exchange for financial and voluntary involvement. The church is highly capitalistic. Regardless of political views or personal preferences, pastors and leaders are constantly searching for ways to create, innovate and present programs that are driven by audience consumption.
Apple:
Apple is driven by scarcity, luxury and high-level branding, making it the "first technology company to have a shot at multigenerational success."[8] How many of our churches exhibit similar traits? Millions of dollars are spent on production equipment, LED screens, smoke machines and ProPresenter software. After all, atmosphere and branding tap into the phycological senses of our audience. Brand consistency builds loyalty and trust, which in turn, creates a greater budget for the following year. "Luxury products have to be great. But they also signal status. They improve your procreational brand."[9] If you walk into any Hillsong Church anywhere in the world, you'll see constancy in branding. The same is true for many traditional churches, i.e. alter, wooden pulpit, red carpets, etc.
Facebook:
Galloway suggest that, "No other media firm in history has combined Facebook's scale with its ability to target individuals."[10] This means that pastors and leaders have the ability to target their ads and their message to individuals who are looking for a place to call home. According to Barna Research, "…three out of five church planters live on a household income lower than the national average."[11] Instead of another church plant, what if we used an already established platform? What if we used Facebook as our pulpit?
Google:
According to the author, "A bond of trust was created that has survived now for a generation and has made Google the most influential of the Four."[12] Galloway compares Google to a modern-day god; however, I fail to see why this is problematic. Skeptics are circling through endless articles looking for answers. Google isn't a threat to the church, but an opportunity for the church to present answers. They also provide grants to 501c3 nonprofits in the sum of $10,000[13] per month in free advertising. Skeptics might not be entering our sanctuaries, but they are searching for answers. Isn't it about time that we meet them there?
Just today, I witnessed over ten commercials that highlighted Amazon, Apple, Google and Facebook; however, I didn't witness a monopoly, but an opportunity.
[1]Scott Galloway, The Four: The Hidden DNA of Amazon, Apple, Facebook, and Google, International ed. (New York, NY: Portfolio, 2018), 9.
[2]Ibid., 264.
[3]William Petroski, "Trump: I Can Make America Great Again," www.usatoday.com, January 24, 2015, https://www.usatoday.com/story/news/politics/2015/01/24/trump-i-can-make-america-great-again/22277747/.
[4]Scott Galloway, The Four: The Hidden DNA of Amazon, Apple, Facebook, and Google, International ed. (New York, NY: Portfolio, 2018), 50.
[5]Jean Baptiste Su, "Verizon Lays Off 44,000, Transfers 2,500 More It Jobs to Indian Outsourcer Infosys," www.forbes.com, October 5, 2018, https://www.forbes.com/sites/jeanbaptiste/2018/10/05/verizon-lays-off-44000-transfers-2500-more-it-jobs-to-indian-outsourcer-infosys/#3c7ac33546f5.
[6]Scott Galloway, The Four: The Hidden DNA of Amazon, Apple, Facebook, and Google, International ed. (New York, NY: Portfolio, 2018), 267.
[7] Ibid., 16.
[8] Ibid., 69.
[9] Ibid., Pg. 79.
[10]Ibid., 93.
[11]Barna Group, "Church Planters and the Cost of Starting a Church," www.barna.com, April 26, 2016, https://www.barna.com/research/church-planters-and-the-cost-of-starting-a-church/.
[12]Scott Galloway, The Four: The Hidden DNA of Amazon, Apple, Facebook, and Google, International ed. (New York, NY: Portfolio, 2018), 129.
[13]"Google Ad Grants," www.google.com, accessed November 29, 2018, https://www.google.com/grants/.
7 responses to "Should we boycott the telephone and go back to morse code?"