Seek the peace and prosperity of your city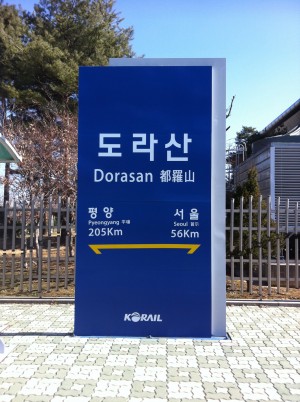 "Also, seek the peace and prosperity of the city to which I have carried you into exile. Pray to the LORD for it, because if it prospers, you too will prosper." Jeremiah 29:7
In this bustling, dynamic, Asian city, the central water landscape passes through the city of 10 million inhabitants, with a further 10 million living in the 'satellite cities' on the outskirts, deliberately formed within commuting distance of the centre. Across the river, just a few miles from our home, lies the largest church in the world, Yoido Full Gospel Church, pastored by Rev. Yong-gi Cho with some 750,000 members. Our own church, Onnuri Community Church, found on 'our side' of the river, has a mere 60,000 members by comparison. Even so, the traffic jams on Sunday for both churches are quite impressive.
Seoul is a city in which you cannot escape the problem of space or size. Just five minutes drive from our home, you'll find modern 32 storey apartment skyscrapers, a red light district with girls sitting in display windows selling themselves, churches boldly displaying their florescent red crosses across the city landscape, and huge family shopping malls. It's also very expensive here, with basic apartments starting at $1,000,000. Not only is geographical space hard to find, so is personal space. People will bump into you, jump queue in front of you and think nothing of it. People live and work at incredible speeds in this city, working 10 hour days is minimum. Sleeping in the office is not unheard of, and if one worker needs to stay on and finish their work, that means everyone has to stay of cultural respect whether they like it or not – good ol' Confucian culture in action. As for pastoral ministry, if you die from burnout at Onnuri Community Church, your photo is displayed on a wall in one of the rooms as a martyr. Personally I never found that very appealing!
The city moves at ground-breaking speed and certainly doesn't sleep. But the city lifestyle has its pluses. You can buy anything at any time and know it'll be delivered, unpacked and installed for you with 24 hours. Competition is high and customer service has to be excellent or you don't stand a chance of survival. It's a place where you'll find highly educated individuals driving their BMWs and Bentleys alongside the little old lady of 70 years of age, pushing her cart filled with cardboard recycling, just to scape a few dollars to make a living. This is the city of Seoul, both rich and poor pushing themselves beyond sensible limits.
So what of Public Theology in a city like this? As it's goal, Public Theology "seeks the welfare of the city before protecting the interests of the Church…[it] often takes 'the world's agenda', or parts of it, as its own agenda, and seeks to offer distinctive and constructive insights from the treasury of faith to help in the building of a decent society, the restraint of evil, the curbing of violence…and so forth." [i] Such goals seem almost as ambitious as trying to turn the Sahara desert into a sea. However, as the prophet Jeremiah understood, displaced believers can make a difference in the cities they find themselves. Indeed, they are called to make a difference.
Marshall agrees: "The task of public theology, accordingly, is to identify the ways in which God's restoring initiative in Christ impinges on society as a whole, coaxing it to move, albeit unawares, in a direction that is consistent with the redemptive priorities of God's reign…" [ii]
With this in mind, I recall the 'Baby Box'. A mailbox-like contraption fixed on the exterior wall of a building, put there by a pastor for the collection of unwanted babies. Any single, unwed mother who cannot take care of her baby can put her baby in that box and know that the pastor and his staff will take the baby into their care. I think of the outreach team who visited the ladies of the local red light district, bringing them small gifts and spoke of God's love to them, believers who were welcomed by the pimps as long as they did not interfere with the work of the girls. I recall our church doing late night prayer walks around key points in the city, praying for God to meet with desperate people. And how 10,000 members of our church stood in the pouring rain by the North / South Korean border one Easter, praying for God to move in that land. Not forgetting my incredible former lead Pastor, Eddie Byun, who is fighting the injustices of human trafficking, encouraging adoptions of the many orphans in Korea, and discourage abortions while supporting the mothers.
Marshall would approve. This is Public Theology in action. Albeit on a small scale, but theology making a difference in society. In towns and cities that are a far cry from Old and New Testament contexts, many are asking, does God still dwell among us? Does God still care for matters of justice in our cities? And what about "multi-sites persons"? There are so many who live in Seoul from all over the world. How are they to understand their identity? Where is their home? Isasi-Diaz shares her experience, "Little by little we learn that once we leave home we never settle down completely. Hispanas/Latinas are always on the move, creating a constant 'from there to here' that results in living in many places but never fully being at home. This 'from there to here' is also part of our multiple, shifting identities, a fluid social ontology…" [iii] It's not just Latinas who experience this. Seoul houses many thousands of displaced peoples, immigrants from the Philippines, India and the Middle East doing the exact same work as Latinas in America. They too are the poor providing for the poor back home, as Isasi-Diaz wrote about.
Public Theology then believes that the divine desires to meet the millions of people who live in the cities. Therefore, whoever we are, whether we are displaced or people still living in our cities of origin, we should seek the prosperity of the city we live in for they will be blessed.
[i] Stephen Garner, 'Public Theology Through Popular Culture' in The Bible, Justice, and Public Theology (Eugene, OR: Wipf & Stock, 2014), 176
[ii] Christopher D. Marshall, 'Parables as Paradigms For Public Theology', in The Bible, Justice, and Public Theology (Eugene, OR: Wipf & Stock, 2014), 43
[iii] Ada Maria Isasi-Dias, 'La Habana – The City That Inhabits Me' in Spirit in the Cities In The Searching For Soul In The Urban Landscape (Minneapolis, MN: Augsburg Fortress, 2004), 103
7 responses to "Seek the peace and prosperity of your city"