Orientating one's way with love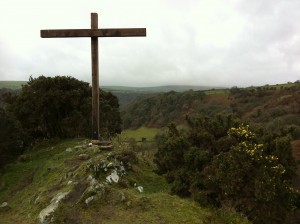 "All God needs are willing hearts to extend his unconditional love for all of his children – gay and straight. This is our blessing. This is our bold calling. This is our orientation." [i]
I have to admit, when I picked up Marin's book, Love Is An Orientation, I did not have high expectations. What I mean by that is I did not expect to enjoy it, and certainly did not expect to be helped or informed by it. But thankfully, I was wrong. In fact, I thoroughly enjoyed reading this book and deeply appreciate his work.
Marin is a conservative, evangelical Christian man who looks beyond sexual orientation and lifestyle, and who reaches past typical Christian stereotypical thinking, treating individuals within the GLBT community with the love and respect God calls each of us to do. Marin offers very practical advice for Christians who believe God loves this community as much as He loves any one of us, and who wish to show them so. He writes, "It's not the job of Christians to convict the GLBT community. That's the Holy Spirit's job. It's not the job of Christians to judge the GLBT community. That's God's job. It's the job of Christians to love the GLBT community in a way that is tangible, measurable and unconditional – whether we see our version of 'change' happening or not!" [ii]
He approaches this subject of sexuality not so much with the desire to provide answers to those all-important theological questions, but rather he focuses more on the relational side of things: our relationship as Christians with this community, and secondly, their potential relationships with God. Thatcher, on the other hand, focuses more on providing those answers to questions about sexual activity and behaviour. For example, he believes that the Bible does not fairly condemn homosexuality and goes into great detail why (chapter nine). While Thatcher's work is certainly needed, I found Marin's emphasis far more helpful in knowing how to overcome prejudices and preconceived ideas, and relate to these precious individuals within the GLBT community.
I have always wondered why many Christians consider homosexuality a greater sin than anything else. After all, doesn't the Bible teach that we're all sinners in need of God's grace? Doesn't the Bible teach that Jesus came to die for the whole world? However, I do admit I feel uncomfortable talking about this issue. After focussing on it for my Master's Degree dissertation, I read a lot of books on the subject, which took me far beyond my comfort zone. But Marin's approach is completely different. His method is refreshing and thoroughly loving. You feel his love for this community as you work through his writing, and appreciate his sincere desire that each individual finds God for themselves, whatever their sexual orientation.
A few months ago one individual, whom I'll call Steve, met with me and told me that he was gay. At the same time, he also talked about his desire to really walk with God and be accepted by God. I don't know why he decided to tell me this, and honestly, I didn't have sufficient answers to his theological questions. However, I told him he was most welcome at our church and I love it whenever he visits. To me, he is as loved by God as anyone else. Thankfully, after reading Marin, I really feel better equipped to reach out and help Steve and other individuals who are gay in a more meaningful way. And not feel so afraid of doing so.
I may not have all the answers, but I firmly believe that churches need to be safe places for people to visit, whatever their pasts and presents. As Marin asks, "Do our churches really give the impression that GLBT people have to be fixed before they are allowed to attend? Can we give love to (and be loved by) those without pretty pasts? Can we allow for God's redemptive cycle to work in people's lives without every knowing the ending? Or is his assessment right?" [iii] I truly desire that our church can be one such place. A community of God's children who know they are loved and who are on their personal journeys to discovering Who He is and what He really thinks about them. Thanks to Marin, I feel more confident of becoming that.
[i] Andrew Marin, "Love Is An Orientation: Elevating the Conversation with the Gay Community" (Downers Grove, IL: IVP, 2009) 189
[ii] Marin, 108
[iii] Marin, 58
8 responses to "Orientating one's way with love"