Martyn Percy: Radical Rebel and Diversifed Theologian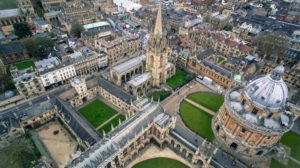 Ian S. Markham, Dean and President of Virginia Theological Seminary[1] and Joshua Daniel, candidate for Holy Orders in the Diocese of Arkansas[2] enrapture their readers with a riveting narrative in their opening observation. They assert:
To step into the world of Martin Percy is to step into a world of faith, church, music, culture, the social sciences, and controversy. The Dean of Christ Church, Oxford, is a polymath: his corpus is vast; his interests are varied; and his positions always interesting. This book is an invitation to encounter this remarkable world.[3]
Each chapter interacts with context, culture, and controversy. However, in the midst of the text, is a leader whose heartbeat is for Christ and for people. "His Christian commitments are invitations to engagements with different perspectives. The God that Martyn finds in the Christian tradition is the God that is working everywhere."[4] In other words, Percy's theological persuasion is not threatened by disunity, but strengthened by diversity.
According to Daniel, "Percy makes an apologia for sociology and related disciplines at the beginning of Engaging with Contemporary Culture: Christianity, Theology and the Concrete Church."[5] Hence, in order to understand the constructs of the Christian church, one must understand the context of one's audience. "Thus, to understand any religious community in its fullness, one should study it as thoroughly as possible, using as many tools as are available."[6] According to Percy, the interaction and the intersection of the social sciences are imperative within the framework of theology because it presents pastors and leaders with the ability to understand the echoing dynamics their influence. Hence, when one is aware of reactionary implications, one is able to utilize the right methodology that translates and transforms. "…the good of the church – that is the overarching motivation of Percy's work, and it is this emphasis that distinguishes his scholarship, through the use of any methodology that is available."[7] It is through his unyielding pursuit for relevancy that he engages his community in relationship and influences their contextual reality.
Martin Percy contributes his response to the text, Reasonable Radical? Reading the Writings of Martyn Percy, and challenges his readers with two words, "Context matters."[8] He goes on to state:
The key to good methodology and successful researching in religion lies in establishing that the knowledge we have is inadequate and insufficient, or even quite wrong, in spite of appearances to the contrary. It lies in identifying new knowledge, or how existing, reinterpreted knowledge might change the way we look as a specific topic, or field.[9]
In essence, it creates a theological and sociological paradox. The teacher must be taught by those they're seeking to teach in order to create the correlating methods that work within the framework of their context.
Percy's vision for the church is not a relativistic episode, but an incarnational epoch. "In a telling phase, a point he has repeated in a few scenarios, Percy reminds us that, 'the early church fathers, when faced with a choice of living with heresy or schism, always chose the former.'"[10] Martyn Percy challenges leaders to dialogue around the idea of context and invites laity and clergy alike to strive towards unity, even if such unity brings forth theological divergence.
I had the honor of meeting and conversing with The Very Rev. Dr. Martyn Percy in Hong Kong during my first doctoral stint with Portland Seminary. I still remember him recounting his favorite moments of ministry and enrapturing us within the intersections of his life. He spoke of a nearby nursing home, filled to the brim with elderly men and women who faced their journey with dementia. Percy spoke of this moment as his favorite part of the week because it encapsulated his perception of Christianity. He challenged us to understand that our greatest mountain peaks are not found within the echoing applause of strangers or in the academic sectors of the elite but in the simplistic moments of friendships, of giving, and of caring for those along the journey.
Within Percy's text, The Salt of the Earth: Religious Resilience in a Secular Age, he challenges his readers to understand:
The empowering mission of the church, like the salt of Jesus' parable, has a consistency of power. However, that power, enculturated into contexts, does not lead to uniformity. Rather, it leads to considerable diversity of expression, growth, and human flourishing. The salt must always respect the type of earth in which it is situated.[11]
Consequently, "To meet the adaptive challenges we face today, we need to evolve more elegant ways of thinking and being. Failure to adapt and evolve is to go extinct."[12] Culture at large, is questioning the validity of the church; however, they will continue to question until pastors and leaders are willing to step away from the script and understand their social nuances and cultural context. If we want to engage these next generations, then it's imperative that we understand them – seek to understand their language, their views, their perceptions, and their understanding of Christ. However, this means that we must be driven by the love of Christ for people and not the dogma of Christianity to change people.
[1]"The very rev. Ian s. Markham, Ph.D.," www.vts.edu, accessed June 6, 2019, https://www.vts.edu/academics/faculty-and-vice-presidents/the-very-rev-ian-s-markham-phd.
[2]"Reasonable Radical? Reading the Writings of Martyn Percy," www.amazon.com, accessed June 6, 2019, https://www.amazon.com/dp/B079GGWC9Z/ref=dp-kindle-redirect?_encoding=UTF8&btkr=1.
[3]Ian S. Markham and Joshua Daniel, eds., Reasonable Radical? Reading the Writings of Martyn Percy (Eugene, Oregon: Pickwick Publications, 2018), Amazon Kindle. Location. 135.
[4]Ibid., Location. 170.
[5]Ibid., Location. 1028.
[6]Ibid., Location. 1028.
[7]Ibid., Location. 1316.
[8]Ibid., Location. 1800.
[9]Ibid., Location. 1878.
[10]Ibid., Location. 2528.
[11]Ibid., Location. 5576.
[12]Robert J. Anderson and W A. Adams, Mastering Leadership: An Integrated Framework for Breakthrough Performance and Extraordinary Business Results (Hoboken, New Jersey: Wiley, 2016), 42.
4 responses to "Martyn Percy: Radical Rebel and Diversifed Theologian"