LIKE A KID ON CHRISTMAS MORN'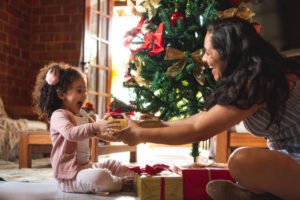 Oohhh, Mining For Gold by Tom Camacho had my heart racing for days. I literally felt it was Christmas as I read through many of the pages. Just over a year ago, I founded Restore Counseling Center. We have 1, 3, 5, and 10-year goals. Part of those goals include multiplying our counseling center in 22 different areas in the United States and 5 places overseas. Discipleship, training, refining, educating, mentoring, and equipping our therapists is our lifeblood! It's our lifeblood because it's my sweet spot! "Our sweet spot is like a vein where we consistently find gold. It shows us patterns or certain ways God tends to use us and bear fruit through us." [1]
I recognized this sweet spot of developing people as a teenager. Therefore, maybe Mining For Gold is for everyone and not just for leaders. And because of this I tend to believe that Camacho's principles can be used by a 17 year old student to develop/coach other students, a 23 year old cashier to develop/coach other cashiers, or a 31 year old mom to develop/coach other moms.  His six principles of mining for gold/coaching leadership are:
The Holy Spirit does the work of refining.
Our true identity is the foundation of thriving
We thrive when we cooperate with our God-given design.
Each of us has a sweet spot – a place where we naturally bear the most fruit.
The cross is God's great refining tool.
All true thriving is relational. [2]
Every believer has a calling to practice these excellent principles. Christ gave us spiritual gifts, "to equip his people for works of service, so that the body of Christ may be built up." (Ephesians 4:12) [3] But even though we have all been called to develop others, coaching is a little different. Personally, I have never had a life coach. Camacho strongly emphasizes coaching is a fresh way to look at leadership development. [4] Since leadership development is my sweet spot, I am really looking forward to developing because of having a life coach. Personally, I need a life coach at this time because for the past 8 months I have had a lack of motivation in life. This lack of motivation has come through the passing of my youngest son. Therefore, I realize my lack of motivation is normal, acceptable, and part of the grieving and healing process. I've had grief counseling and been part of a grief support group but I strongly believe having a life coach soon will be perfect timing for my soul.
I was waiting for a chapter like 11, which emphasizes the heat of refining for the leader. "God's refining processes are always designed to bring us life, but they don't always feel that way." [5] Camacho discussed the value of pain and paying attention to our struggles.  Because of this, there is one area I would add to the book and coaching. An important part of developing leaders is helping them go back into their past in order to go forward. Many of us leaders live lives with deeply entrenched struggles apparently untouched by the power and mercy of Jesus Christ. Being vulnerable about our past can strengthen our leadership and those who follow us. Coaching others to understand how we dissociate or repress our anger, sadness, and fear, will actually help us to thrive as godly leaders.
[1] Camacho, Tom. 2019. Mining for Gold: Developing Kingdom Leaders through Coaching. First published. Nottingham: IVP, p.133.
[2] Ibid, p.6.
[3] Crossway Bibles, ed. 2007. ESV: Study Bible: English Standard Version. ESV text ed. Wheaton, Ill: Crossway Bibles, p.1479.
[4] Camacho, Tom. 2019. Mining for Gold: Developing Kingdom Leaders through Coaching. First published. Nottingham: IVP, p.28.
[5] Ibid, p.144.
#DLGP02, #Camacho
10 responses to "LIKE A KID ON CHRISTMAS MORN'"