Life is a Game, The Game is Risk-y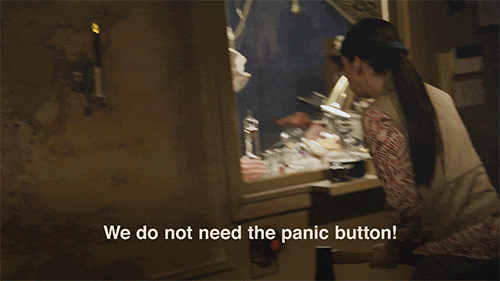 Pragya Agarwal brings her education and experience as a behavioral and data scientist to her deeply researched book, Sway: Unravelling Unconscious Bias. Agarwal deftly unpacks the science of how the brain is responsible for the inclinations of human biases, in particular those that are unconscious and take place through System 1 thinking.[1] She shares stories interwoven with her research as her canvas to paint a picture of how our biases inform our worldview, our communication, shape our decisions, and how we group ourselves.  Sway disentangles research focused on implicit biases like race, gender, age and left-handedness.  Although Agarwal's is intentional in centering her argument on unconscious bias, she challenges the reader to move beyond the blinders of bias. "Only when we can understand both our psychological adaptations and our modern frameworks can we begin to acknowledge and address our unconscious biases."[2]
Integrating Daniel Kahneman's Thinking, Fast and Slow and Agarwal's Sway is a no-brainer.  Both authors seem to be working from a similar playbook in unpacking the ways biases shape our thinking and social constructs.  The one bias that strikes me the most currently is the "risk/loss aversion".  They both reference this with examples of gambling[3].  This led me to consider game theory's relevance to everyday decision making.  In the movie, Crazy Rich Asians, Rachel, a professor in Game Theory says to her class after a poker match, "he's not playing using logic or math, but using his psychology. Our brains so hate the idea of losing something valuable to us that we abandon all rational thought and make some really poor decisions. So Curtis wasn't playing to win—he was playing not to lose."[4] It seems that is how humans live life. Decisions are made as though one is playing not to lose ; the game of life reveals risks to be avoided.  Even as we watch the war Putin started in Ukraine we can see the dynamics of game theory decisions occurring.  Jason Pack writes an thought provoking article offering a strategic Poker move for the West in response to Putin's "High Raised Stakes".[5]  It raises questions of what system of thinking is enacted both for Putin and the rest of the world?  How much loss/risk are other countries willing to "bet"? How feasible is it for leaders around the globe engage Putin with self-differentiated engagement?
I am preparing to enter into a new community as their pastor.  I have begun "game planning" for the few issues I am aware that will be waiting for me.  But the truth is I need to be acutely aware that my very presence is filled with the promise of change and risk for them. They are claiming they are ready to move in a new direction. But Argawal's words, "it is simpler and more comfortable to stick with the familiar situation and group membership, rather than question the status quo, which feels risky"[6] remind me of the risk/loss avoidance bias that will be present on the game table.  It is an imperative for me to invite the congregation to become cognitively aware of their biases for healthy dialogue and self-differentiation to be practiced. Agarwal continues, "People are more likely to stick with what they know, and they are more reluctant to take a stand because switching doesn't activate the reward pathway. They subconsciously believe and understand that there is more emotional cost involved switching."[7] This challenges me to recognize my own risk/loss bias and to employ a game theory approach that is intentionally cooperative game play; we play knowing we are striving for the same win together.  The game of life is a game of risk, but played together we can bust out of the escape room before time runs out.
[1] Agarwal, Pragya. 2020. Sway: Unravelling Unconscious Bias. London ; New York: Bloomsbury Sigma. Page 29.
[2]  Ibid. Page 66.
[3]  Ibid. Page 77-78.  Kahneman, Daniel. 2013. Thinking, Fast and Slow. 1st edition. New York: Farrar, Straus and Giroux.Page 283-284 .   Friedman, Edwin H., and Peter Steinke. 2017. A Failure of Nerve, Revised Edition: Leadership in the Age of the Quick Fix. 10th Anniversary edition. New York: Church Publishing. Even Friedman talks about risk aversion in the context of an anxious system
[4] Chu, Jon M., Constance Wu, Henry Golding, Michelle Yeoh, and Gemma Chan. 2018. Crazy rich Asians.
[5] https://newlinesmag.com/argument/why-putin-is-playing-poker-not-chess/
[6] Agarwal, Pragya. 2020. Sway: Unravelling Unconscious Bias. London ; New York: Bloomsbury Sigma. Page 77.
[7] Ibid.  Page 78.
13 responses to "Life is a Game, The Game is Risk-y"