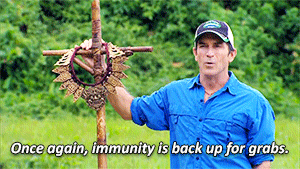 Dr. Hassim Taleb, a Lebanese-American, brings his unique and vastly varied background, education and experience to manifest in his writings. Taleb reveals he is a master map layerer utilizing math, statistics, science, philosophy, and epistemology to invite the reader into fresh spaces to consider the nature of systems, institutions and humans in his book Antifragile: Things That Gain From Disorder. The journey Taleb takes us on through 25 chapters incapsulated in 7 sections, centers on the premise that people and systems that are "antifragile" have more capacity to grow in strength (rather than breaking apart) through the stressors of life; "Antifragility is beyond resilience or robustness. The resilient resists shocks and stays the same; the antifragile gets better."[1]
The idea of being antifragile is fascinating; "Some things benefit from shocks; they thrive and grow when exposed to volatility, randomness, disorder, and stressors and love adventure, risk, and uncertainty."[2] It's not a new theme; this concept has been found in other books we have been reading. Taleb uses the example of weightlifting training,[3]Bolsinger references athletic training as analogy for growth[4], and Friedman uses the function of the human immune system as a way to understand how the well-differentiated leader gains strength.[5] Immune systems are weaker when they don't have challenge. The tension for me is that though these authors highlight the simple yet complex truth of nature, uncertainty, volatility, and change all illuminate the low threshold of pain humans have in this time.  To be antifragile there must also be a high threshold of pain.  How do we really convince those we lead that "no pain, no gain" is not where we need to be?
As I pondered the premise of antifragile, I could not help but wonder where we can find the antifragile truth in scripture.  At first, I struggled to find characters, stories, or words.  Then as I began sermon prep, I began to hear from Zacchaeus; Zacchaeus, the pint-sized tax collector, was considered by the community to be unredeemable. He had nothing to lose in climbing up in a tree like a boy to see Jesus; Zacchaeus – antifragile. The Old Testament prophets often ran head long into risk and volatility. Paul teaches us an aspect of antifragility when he reminds us in Romans 5:3-5 "We are glad for our troubles also. We know that troubles help us learn not to give up.  When we have learned not to give up, it shows we have stood the test. When we have stood the test, it gives us hope.  Hope never makes us ashamed because the love of God has come into our hearts through the Holy Spirit Who was given to us."[6]  And Jesus speaks to the expected pain in growing in Him, "I am the true Vine, and my Father is the Gardener. He lops off every branch that doesn't produce. And he prunes those branches that bear fruit for even larger crops. 3 He has already tended you by pruning you back for greater strength and usefulness by means of the commands I gave you."[7]  These passages support and encourage an antifragile faith.  And it takes an antifragile faith to have vision to know the truth that an antifragile church is most profoundly experienced in the stressors of persecution or non-Christendom context.
Contemplating this notion of the benefits of being antifragile coaxed me once again to reflect on my journey of leadership.  It is clear 5/8 of my ministry leadership has often resulted in my fragile spirit.  The departure from the second church I served certainly shattered my identity.  But what is also true is that all those pieces have been superglued together and has indeed helped to shape a more antifragile self.  Taleb's Jewish friend, Shaiy, speaks to this reality when he said, "Everything gains or loses from volatility. Fragility is what loses from volatility and uncertainty. The glass on the table is short volatility."[8]  From my loss from volatility, I then gained.  For in the great pain and sadness of brokenness I then have capacity to experience the great joy of the blessings in wholeness.
Although I am more regularly able to embody antifragility, I am cognizant that I am not a finished project; the random and volatile shock to my system will likely test my threshold of pain. Even now I feel in my body the fight going on in my immune system due to getting my second round of Hepatitis A & B vaccinations.  I am praying the antifragile wins. Weeping for the night but joy comes in the morning. Antifragile.
[1] Taleb, Nassim Nicholas Nicholas. Antifragile: Things That Gain from Disorder. Reprint edition. New York: Random House Publishing Group, 2014. Page 15. Kindle
[2] Ibid.
[3] Ibid. Page 67-68.
[4] Bolsinger, Tod. Tempered Resilience: How Leaders Are Formed in the Crucible of Change. Downers Grove, IL: IVP, 2020. Page 198.
[5]Friedman, Edwin H., and Peter Steinke. A Failure of Nerve, Revised Edition: Leadership in the Age of the Quick Fix. 10th Anniversary edition. New York: Church Publishing, 2017. Page 193-194.
[6] New Living Translation
[7] The Living Bible
[8] Taleb, Nassim Nicholas Nicholas. Antifragile: Things That Gain from Disorder. Reprint edition. New York: Random House Publishing Group, 2014. Page 549.
13 responses to "Immune to Volatility"