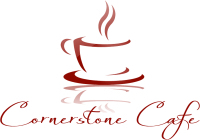 I have to admit, the past few weeks have been tough. Opening a community café has been a greater challenge than I could ever have imagined. On Monday this past week, I caught myself in the midst of negatively, "I can't do this…I can't, I can't." Staffing problems, teething troubles with menus, opening hours, finding good food suppliers, the endless purchase of equipment, coupled with becoming financially strapped, has really all become too much. In using Macy and Johnstone's analogy of the person in the boat, the draining factors were pushing down hard, dangerously lowering the water levels, while the nourishing factors were few and far between [i]. And on top of all this, there was the blatant spiritual warfare.
Active Hope it a timely read. The authors try to convince the readers that any dream is possible, and should be pursued. In recent years, I've fancied myself as a bit of a visionary who, with God's enabling, could pursue the impossible. However, what I've learned is the reality of that is a lot harder and considerably more costly than one realises. It's not so easy to pursue a vision!
Yet Macy and Johnstone encourage you to believe that, despite the rocks you hit along the way, it is possible to accomplish a dream. They provide personal success stories and also offer practical encouragements for finding the support and community you need to help make your dream happen. I especially loved Chris's story in chapter ten of success in lowering working hours for doctors. What an accomplishment! They write, "When a change wants to happen, it looks for people to act through. How do we know when a change wants to happen? We feel the want inside of us. There is a desire, a tugging at us to be involved. But that doesn't make the change inevitable, because standing in our way are all those who say we're wasting our time, that is isn't possible, that it will be too hazardous. For the change to happen through us, we need to encounter those voices. A shift can happen within us when we break through a resistance that has been holding us back." [ii]
Whilst I found Macy and Johnstone's writing inspiring and highly motivating, not forgetting their honourable desire to save our planet, I couldn't agree with everything. Whilst it is possible to accomplish much with the greatest support, motivation and perseverance in the world, there sometimes comes a point where a threshold arises that threatens the fulfilment of one's dream. Personally, I'm facing such a threshold. With all the best intention in the world, I do not have what it takes to keep this project afloat. Even Bodhichitta cannot keep this café going. I need a divine miracle. In fact, I need quite a few this coming week for the doors to not close. I have come to the end of myself, but even so, I know it is not the end. I am hopeful but it's a hope that does not originate from myself, but from God. Although I am weak, God is strong and He will intervene where human endeavour fails. As the Apostle Paul once wrote, "'My grace is sufficient for you, for my power is made perfect in weakness." Therefore I will boast all the more gladly about my weaknesses, so that Christ's power may rest on me.' (2 Corinthians 12:9)
We all need active hope, but the greatest hope, I have found, comes from God Himself. He is the greatest Provider of strength, the greatest Giver of dreams. He longs for the wellbeing of our planet, and places those desires, that tugging in our heart to follow His call. Although it is true, 'I can't', I believe He can. And so I wait for the miracles needed to accomplish positive change in our community through the work and ministry of Cornerstone Café.
[i] Joanna Macy and Chris Johnstone: Active Hope: How To Face the Mess We're in without Going Crazy (Novato, CA: New World Library, 2012), 215
[ii] Macy and Johnstone, ibid., 198
7 responses to "Hoping in God"