Great addition to my library…McGrath's Christian Theology: An Introduction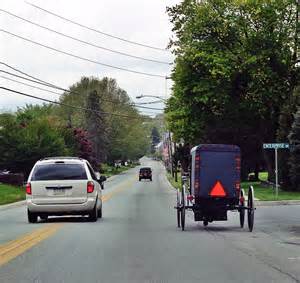 Alister E. McGrath's Christian Theology: An Introduction provides an overview of the history and development of Christian theology. He traces the development of theology through history, by sectioning it off a chunk at a time. I appreciate his approach as "there is no need to read every chapter in this book, nor need you read them in the order in which they are set out. Each chapter can be treated as a more or less self-contained unit."[1] While I want to improve my knowledge on the history of theology, it is often overwhelming to digest it at one time. I can't say that I necessarily enjoy studying this subject, but I believe that every Christian should seek out a basic understanding of how Christianity has developed. This will help them to better understand why they believe what they do today.
A couple of month's ago I had an eye-opening conversation with some Amish friends. This sect of Amish has had very little exposure to outside ideas or even the history of their own faith. As we discussed some of the differences between our beliefs, they wanted to know how we came to our understanding and why today's Christians seem to have so many differences of opinion. We've had many discussions over several years about theological differences, but this was the first time we had talked about the historic development of Christian theology.   In my explanation this particular day, I shared some early church history. My Amish friends were astounded and somewhat disbelieving that any of their values or beliefs could have ever been associated with the Catholic Church. They had never questioned the roots of their faith, and weren't familiar with anything beyond the fact that their early church leaders came from Europe. In fact, questioning theology is considered taboo. This day, I realized that it is our history that can help us to bridge divisions that have been created over centuries of theological differences of opinions. In some ways, this particular discussion with my Amish friends drew us closer to each other. I think they gained a better appreciation for our faith and belief system, and at the same time, they were encouraged to explore their own history.
There are so many flavors of Christianity today. Some people are firmly loyal to their church's doctrine, and there are also those that don't place much importance on doctrinal differences. I often think of those people in church that will loudly voice their opinion that the Calvinist view of "once saved is always saved" is heresy! Sometimes I get tired of the divisiveness across churches. We aren't in competition with each other!  I may not always agree on every point to other theological views, but I enjoy living in community within the greater body of believers. Younger generations seem to be more open to differences of opinion, while at the same time they are likely to seek deeper levels of understanding about their own beliefs.  McGrath's book goes beyond doctrinal differences, as "this is not a work of Catholic, Orthodox, or Protestant theology, but great care has been taken to ensure that Catholic, Orthodox, and Protestant perspectives and insights are represented and explored."[2] The book is a great resource for understanding Christian theology, and for gaining a foundation that helps us to better understand our own beliefs.  In his words, "Christian theology is a subject which ought to excite students. In practice, both student and teacher often find the teaching of the subject to be difficult, and occasionally rather depressing."[3] It is evident that McGrath has placed much thought into the presentation of the material within this book.
[1] McGrath, Alister E. (2011-07-12). Christian Theology: An Introduction . Wiley. Kindle Edition.
[2] Ibid.
[3] Ibid.
12 responses to "Great addition to my library…McGrath's Christian Theology: An Introduction"