Fulfilment in a secular age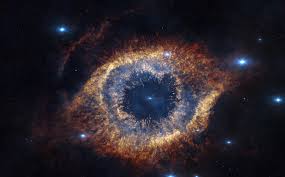 "…the salient feature of the modern cosmic imaginary is not that it has fostered materialism, or enabled people to recover a spiritual outlook beyond materialism, to return as it were to religion, though it has done both these things. But the most important fact about it which is relevant to our enquiry here is that it has opened a space in which people can wander between and around all these options without having to land clearly and definitely in any one." [i]
My dear brother Peter and his lovely partner Aline, are experiencing "the best years of their lives" (his own words). They're in their early 40s, have a beautiful two year old son, William, have jobs they enjoy and find meaning from, are both enjoying excellent health, and have a nice home to live in. They have 'arrived' as my brother recently explained to me. However, he Aline is dealing with mild depression, which my brother is struggling to comprehend in view of what they have built together. On the surface of things, they have everything they need, the "fullness' as defined by secularlization. However, it's not enough and they know it.
Peter is an believing unbeliever. He admits he believes in something transcendent, in a God, and even prays to this Being occasionally. Yet although he believes God is real, he doesn't want to commit to following Him and making any life changes that he knows would have to ensue. So he is happily wandering around, spiritually speaking, occasionally enjoying glimpses of the transcendent in Nature, other times finding great interest and wisdom in astrology, and other times admits his fear of the spiritual forces of evil in the heavenly realms which he has experienced. He spends time at each of these 'options' with no plans on landing clearly on any particular one soon. Aline, on the other hand, a confident, intelligent, and hard working woman, is an atheist. While my brother will happily talk about God and His possible existence for hours on end, Aline has no interest in such conversations. Meals together are a challenge!
"…secularity is a condition in which our experience of and search for fullness occurs; and this is something we all share, believers and unbelievers alike." [ii] That is something we could surely all agree on as family, but how we arrive at that "fullness" differs greatly. For my brother and his partner, a self-sufficient humanism is the ethos by which they live by, "a humanism accepting no final goals beyond human flourishing, nor any allegiance to anything else beyond this flourishing." [iii] For me, it's completely different. Yes, of course, I want to flourish to some degree. But more than that, I want to live out God's Kingdom purposes here on earth. Life is fleeting and my desire is to reach heaven one day and hear God say, 'Well done, Liz. Look who also made it to heaven because of your work and testimony.' For me, it's all about pleasing God and living for Him. My sense of fullness and fulfilment comes only from Him. That is my reality, my experience, my whole meaning to life. Nothing or no one else comes anywhere close. As the Scriptures say, "Whom have I in heaven but you? And earth has nothing I desire besides you. My flesh and my heart may fail, but God is the strength of my heart and my portion for ever." (Psalm 73:25-26) No need to wander. My heart is settled on the God of the universe.
[i] Charles Taylor: A Secular Age (USA: Harvard Press, 2007). 351
[ii] Taylor, 19
[iii] Taylor, 18
7 responses to "Fulfilment in a secular age"