Finding Health and Wholeness Again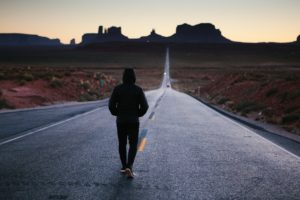 Tom Camacho, pastor of Blue Bridge Vineyard Church and nationally certified leadership coach[1], challenges his readers to understand the height, the breadth, and the depth of the love of God. His personality is interwoven throughout the text and his passion for people is evident as each chapter unfolds. However, this book is not simply a call for action, but a call for identity. It challenges readers to operate from a stance of health, purpose, passion, and personality. Mining for Gold: Developing Kingdom Leaders Through Coaching encourages leaders to operate from a place of occupational fulfillment and personal faith.
When I first delved into this week's text, I was tentative and downright presumptive. However, as I unfolded the pages and allowed the Holy Spirit to minister to my soul, I found healing, hope, and helpful resources. As an ENTJ, I'm not highly emotive, but I am highly loyal. The problem with fidelity is that it leads me to embrace sacrifice over obedience. I knew that God was calling me to leave my church last year; however, I wanted to be faithful. I wanted to lead from a place of sacrifice despite the nagging voice that called me to step out in faith and step away from my current church. Camacho reveals, "As Christian leaders, we need to thrive ourselves. We can only take people where we have been, and we can only give them what we have received."[2] Last Monday, I sent my pastor the letter, signed the email, thanked the leadership for their friendship and followed God into the darkness of the unknown. There are many pastors and leaders doing wonderful works and leading dynamic ministries. However, there are others who are using fear and abuse to hold their congregants captive. Sadly, I was a part of the latter church.
As I look back on the red flags and rebuild my ideas on healthy leadership, I'm faced with the reality that many of us have found ourselves as victims of Stockholm syndrome. As pastors and leaders, we're faithful – sometimes to a fault – sometimes to the detriment of our own health and calling. We toe the line and read the script because we somehow believe that our unwavering support equals worship. However, "You can only give what you have and you can only lead others where you have been."[3] Many times, our purpose and our identity are wrought through the pain. We understand who we are and therefore fight for others to operate in the fullness of their identity as well. Tom Camacho suggests, "Warning lights are God's gift to us. Pain is not our enemy, it is a warning light. It can protect us from something more damaging that can happen if we don't make key changes.[4] Hence, faithfulness to God is found when we operate in our purpose and empower others to do the same.
Don't get me wrong. I'm not advocating for chaotic relativism or hedonism, but I am suggesting that God never intended for everyone to look alike, act alike, vote alike, and think alike. Conformity is not evidence of Christian maturity, but a limited perspective regarding the Imago Dei. Brené Brown echoes this idea and suggests:
If the culture in our schools, organization, place of worship, or even family requires armor because of issues like racism, classism, sexism, or any manifestation of fear-based leadership, we can't expect wholehearted engagement. Likewise, when our organization rewards armoring behaviors like blaming, shaming, cynicism, perfectionism, and emotional stoicism, we can't expect innovative work. You can't fully grow and contribute behind armor.[5]
Camacho's text reaches past the surface and delves into the depths of one's soul and one's leadership methodology – it challenges one to find inner peace in their ever-changing circumstances. This occurs when one operates within the 80/20 rule.
When we live without any form of opposition, we live on the sidelines. However, when we refuse to operate from a place of healthy boundaries and personal care, we operate from a stance of works without grace. Healthy and whole leadership occurs when we understand our identity, personality, and purpose. Camacho reveals:
Our unique design is something that emerges as we intentionally seek to understand it better. Every new discovery helps us know who we are, and what we are uniquely designed to do. As we discover our unique design, we begin to feel an inner permission to be the person He created us to be. We are free to be ourselves.[6]
As we face these next few months of research, let us always remember that, "…To obey is better than sacrifice…"[7] Let us remember that being faithful is being faithful to the call of God on our lives, not the vying voices that try to steal our passion, purpose, and peace.
[1]"About Tom Camacho," https://tomcamacho.org, accessed June 17, 2019, https://tomcamacho.org/about-tom/.
[2]Tom Camacho, Mining for God: Developing Kingdom Leaders Through Coaching (IVP UK, 2019), 13.
[3]Ibid., 34.
[4]Ibid., 120.
[5]Brené Brown, Dare to Lead: Brave Work, Tough Conversations, Whole Hearts (New York: Random House, 2018), 14.
[6]Tom Camacho, Mining for God: Developing Kingdom Leaders Through Coaching (IVP UK, 2019), 107.
[7]1 Samuel 15:22, NIV.
12 responses to "Finding Health and Wholeness Again"