Derek Rowntree did something early on in Learn How to Study: Developing the study skills and approaches to learning that will help you succeed in university[1]that got me thinking about empathy. He convinced me in his introduction that he truly cared about my success as a student. He even expressed his desire to personally coach me through this book. I think we would meet over coffee if we could and discuss all my challenges as a student.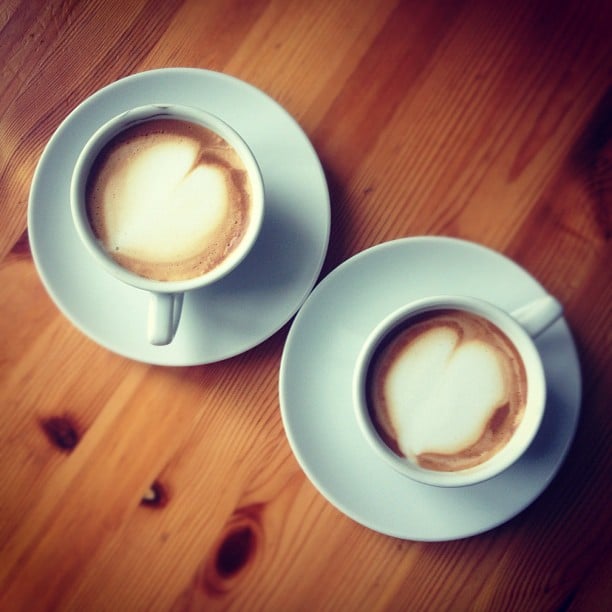 Empathy is a loaded word for me. Over ten years ago this word came up on the top of my Strengths Finders[2]results. How disappointing. I had not studied this word much but did already hold a couple of negative assumptions. Mostly, I understood it to mean weakness. As an aspiring organizational leader, I did not see how this would aid me in my quest. Surely it would hinder and not enhance my leadership.
So what was I to do? Obviously the only mature next move would be to retake the assessment. But this time, I would intentionally answer the same questions more caustically. I attempted my best 'I don't care about you or your life' attitude hoping it would result in a more laudable top strength. Perhaps strategic? Or whatever the strength that means 'able to kick butt and make hard decisions no matter the cost'?
And what was the top result from this second round of Strengths Finders?
Empathy.
This led to a minor breakdown, which then led to a pivotal conversation with someone I highly regarded. And he said something revolutionary to me. He said that empathy is strong not weak because empathy gives insight. Empathy does not mean you cannot make a difficult decision but that you understand the impact of such decisions when your empathy is engaged. Thus the decision can be delivered in a way that can minimize the collateral damage.
I have never needed to be more thoughtful about empathy than now. I mean right this very hour. My daughter is nearly fourteen. We leave today for a trip to the Blue Ridge Parkway and are staying in Asheville, North Carolina. I am sitting next to her on a plane. And I am asking God to help me practice empathic listening on these days away.
Stephen Covey asserts in his The 7 Habits of Highly Effective People[3]that most of our listening is about responding instead of understanding. I know this is often true of me. In ministry I know that when people are struggling, rarely will a verbal response make a difference but feeling connected to another human makes a difference every time. And yet is is a challenge to practice.
Partly I write on this subject this week because I have struggled to use my empathy strength at home. Many people over the years have benefited from it at church. But there is a deepening desire in me that those I live most closely with would get my best. I do not just want to exhort and teach my knowledge to my daughter (although I really believe I have a few helpful things to share :). I want to understand her better. I want to convince her of how I am on the journey with her, cheering her on. I am painfully learning that all my preaching and teaching, while well-intentioned, shuts the connection process down with her. Covey says that "When you show deep empathy toward others, their defensive energy goes down, and positive energy replaces it. That's when you can get more creative in solving problems."[4]
I was genuinely and personally served by this book because Rowntree has become a student of students. Over and over again he proved his care by asking questions and using the guided reflection format. He asks 'What do you think?' 'Do you agree?' and 'Does that make sense?' And the quotes from students shows that he has listened over and over again to students throughout the years. And he cares enough about what they have to say to include their words throughout the book he is writing. It is clear their words and experiences have shaped his material. How wise.
I am going to go practice some empathic listening now.
[1]Derek Rowntree, Learn How to Study: Developing the Study Skills and Approaches to Learning That Will Help You Succeed in University — a Virtual Tutorial With Professor Derek Rowntree, 6 ed. (Amazon Digital Services : Kindle Edition, 2016).
[2]https://www.gallupstrengthscenter.com/home/en-us/strengthsfinder
[3]Covey, Stephen R. The 7 Habits of Highly Effective People: Restoring the Character Ethic. [Rev. ed.]. New York: Free Press, 2004.
[4]Covey, Stephen R. The 7 Habits of Highly Effective People: Restoring the Character Ethic. [Rev. ed.].
9 responses to "Listening as Ministry"