Changing society one life at a time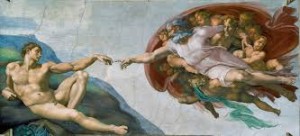 Last Sunday towards the end of preaching my sermon, one man, Martin, raised his hand and declared that he wanted to give his life to God, right there and then. I hadn't even reached the end of the message, but so desperate was this young man, that he couldn't wait. Before the service had begun, he and his friend Nathan had explained to me how Martin was still addicted to heroin but how he'd also had enough. He couldn't continue living like he was anymore and needed God's help. Nathan, his friend who had brought him to church, was his inspiration. He had turned his life around from a life of addiction, crime and prison, and so Martin knew it was possible. If Nathan could change, anyone could. And so Martin made his way to the front of the church where Nathan and several others came up to pray for him as he gave his life to God.
Society is full of brokenness as Valentine's Social Geographies explains well, in our communities, workplaces, streets, homes, schools, and so on. Reading Social Geographies felt for me, much like reading an academic version of the daily newspaper – a simple retelling of stories of pain, injustice and suffering in our world, but without solutions for deep, inner change.
There are many Martins in my local community, a few of whom have managed to change, but many others who are have not. Who can heal the brokenness of society: the addicted and the homeless, the mentally-ill and poor, those suffering from racial or domestic abuse? Nathan was a notorious character in our town and many lived in fear of him. But God touched him and he is a different man today. He had reached rock bottom, much like Martin now has, but found that God alone could transform his heart and mind.
Yes, society's social spaces that need to change, but real changes begins in the hearts of men, women and children. God is in the business of changing societies, but often it is one person at a time. Reading Social Geographies left me wondering why the author only discussed curbing the repercussions of society's pains. I mean, why aren't there conversations about how to change society at its core: that is, in the hearts and minds of people? For example, if there is an increase of fear of youths and gangs on the streets, what are we doing to better educate and inspire the young to live differently? We need to do more than simply put guarded communities and CCTV in place to keep delinquent youth at bay.
Education is so important as it shapes the morality and minds of the next generation. According to Valentine, schools are where this takes place: "[S]chools are… spaces where children are acculturated into adult norms and expectations about what it means to be a 'good' citizen. Children are expected to learn to conform to authority and, in doing so, to become compliant and productive workers of the future. This is a process through which gender, class and racialized roles and identities are also (re)produced." [1] They place such an important influence upon the next generation, and we should therefore do all we can to provide the best academic, moral and spiritual education we can. Yes, there are many problems in the various social spaces of life, but there is hope. But it's a hope that reaches beyond human spaces alone, and into the divine.
[1] Gill Valentine: Social Geographies: Space and Society (Essex, England: Pearson Education Ltd., 2001), 144
8 responses to "Changing society one life at a time"