The Tempered Resilience of Judith Lee
The book that had the greatest personal impact on my leadership journey this semester was Tempered Resilience by Tod Bolsinger. The brilliance of Bolsinger's work was that he used the metaphor of a blacksmith shaping and molding hot steel into a new tool and related it to the journey of a leader being formed by the hot flames of life. As a creative person who relies extensively on metaphor and imagery in my own work, I appreciated this comparison as it stood out as a helpful model in my mind. Bolsinger stressed that "leaders are formed by leading."[1] Obviously, one can learn information about leading, but "the tempered, resilient leader is forged only in the process of leading that adds stress to the raw material of lives.[2] Bolsinger goes on to describe the characteristics that make up a resilient, well-differentiated leader and the practices that help form these characteristics. He lists them as:
Teachable (formed by learning)
Attuned (formed by listening)
Adaptable (formed by looking)
Tenacious (formed by lamenting) [3]
Right after I read Tempered Resilience, I learned my paternal aunt suddenly passed away at the age of 75. I will now forever associate her beautiful life with what has been the most helpful book to me in the doctoral program thus far. I can't imagine any other way to explore the characteristics that Bolsinger identifies as forming a resilient leader than by showing how Aunt Judie was this for our family, friends and everyone she loved.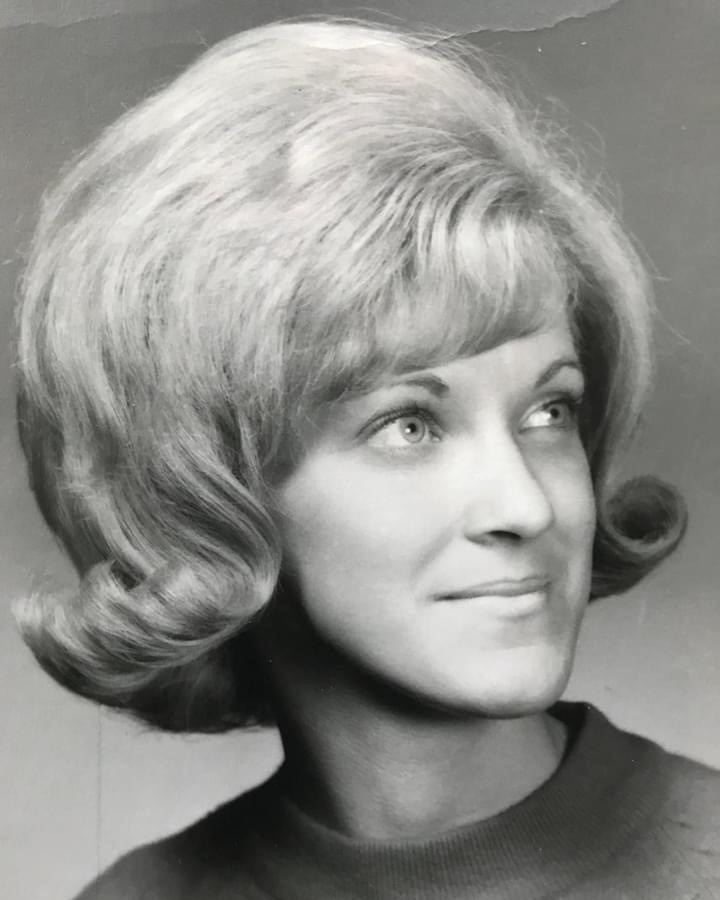 Teachable
Judie was a life-long, avid learner. She earned her Master's in Teaching early in her career and went on to develop the Learning Disabilities Program at Huntley Elementary in an age when such programs were pioneers of their kind. She earned a perfect score on her ACT (something I just learned about her), but never gave off the air of someone for whom knowledge was a priority. Instead, she gave herself to causes near to her heart and used her intelligence to support others.
Attuned
Judie was a helper. My youngest sister, Nora, wrote that she and Judie "grew close in [Nora's] college years and spent hours scrapbooking together at her table. [She] remembers the hours-long phone conversations just to talk."[4] When I was in college, I lived with Judie for a summer, working at a relative's restaurant. I remember her quizzing me on abbreviations for drinks and menu items and empathetically listening to my stories of spilling trays and messing up orders during those first few awful weeks of learning how to serve. These were days after Judie's own sons were out of the house and she could have been doing a million other things than chatting with her nieces and mentoring them in their young adult lives. As the oldest of six siblings and a family with it's share of drama, Judie was best friend to my father and second mother to the youngest four. She spent her life caring for those she loved.
Adaptable
In the 60's Judie was an avid high school women's field hockey player and voted senior prom queen.  At Sterling college she spearheaded the college's first traveling field hockey team. Wherever she went, she looked for opportuntities that didn't yet exist and worked to make them happen. I'll always remember her telling me about the time in her later years when she was the Executive Assistant to the President at Union Special when she slowly slowly switched the office coffee from full strength to decaf without anyone knowing. She saw and she cared, deeply. In her obituary it states that in lieu of flowers, Judie's wish would be for you to do a random act of kindness for a stranger.[5] That's the kind of person she was.
Tenacious
You'd never know it, but Judie dealt with health issues her entire life. She had cancer three times. The first in her twenties when cancer was often a death sentence. She was in a terrible car accident when she was pregnant with her second son and had debilitating dizziness for the rest of her life. She was divorced after twenty years of marriage and then her second husband survived cancer. She must have been terrified so many times in her life and yet I never once heard her complain. She was a devoted follower of Jesus and His love marked every aspect of her life.
There was nobody like her and she will be forever missed on this side of heaven. And now everytime I think about the book Tempered Resilience, I will think about my Aunt Judie and how she modeled the concept so very well.
[1] Bolsinger, Tempered Resilience, 50.
[2] Bolsinger, 51.
[3] Bolsinger, 136.
[4] https://www.facebook.com/nora.harmdarr
[5] https://www.wichmannfuneralhomes.com/obituaries/judith-ryman?fbclid=IwAR3Mhz865YCRwpH8VyWyTnwp7MK7d-yviCGFXJkM2gvIbeMYRKTCECOydh4
9 responses to "The Tempered Resilience of Judith Lee"