Think twice Miller and Yamanori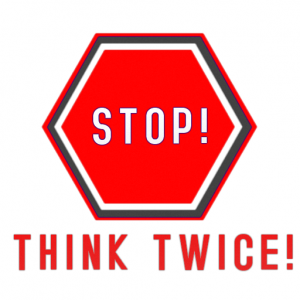 The journey of biblical faith has gone through numerous evolutionary stages justificatory through Church history and its different epochs. From New Testament Judaism to Constantine' Christianity, Western Christendom, southern Christendom; and what some would arguably term a post Christian era particularly in Europe and America. Miller and Yamamori's book Global Pentecostalism: The New Face of Christian Social Engagement examines an aspect of the Judeo-Christian faith tradition. Miller and Yamamori' discourse about Pentecostalism is concerned with "… an emergent element of the movement: namely, Pentecostal churches that have active social ministries".[1] The authors seek to distance the kind of Pentecostalism they are interested in namely "Progressive Pentecostalism"[2] from other Pentecostal strains that emphasizes the "prosperity gospel of health and wealth, evangelism, healing and ecstatic worship."[3]  The book is well written, yet I found certain aspects of the Miller and Yamamori's work inconsistent with current Pentecostalism.
The research method used for the Miller and Yamamoris' study, followed particular criterion for their Pentecostal sample population. Their benchmarks for research included fast growing pastors, their congregations which are located in the developing world, churches that run social programs, indigenous, self-supporting and dependent on outside contribution. However, there is a cloud of questions about the criteria of the research participants. Firstly, if the authors examined indigenous Pentecost churches, why is there no mention of rural Pentecostal congregations since they are part of the fast growing churches in places like Uganda and East Africa? I found the notion of "self-supporting" Pentecostalism overstated. Most of the churches the authors interacted with in the so called "developing world", are financially supported by western evangelicals in one shape or form, with the exception of a tiny fraction.  Does "developing world" also mean the modernized cities or rural areas?
Case in point, Johannesburg in South Africa clearly doesn't fall in same developmental bracket of some of economically strapped cities in Africa. Johannesburg has been a player in South Africa's prosperous economy for a long time. In fact, Johannesburg is the largest economy of any metropolitan region in Sub-Saharan Africa. The Johannesburg is one of the 50 largest urban agglomerations in the world, at the 43 position compared to Washington DC at the 72 slot. The authors should have provided more clarity on such matters otherwise; they render themselves to peddling western evangelical triumphalism.
I find Miller and Yamanoris' preferential appropriation of the terms, "progressive Pentecostalism", to churches that are not "… otherworldly, emphasizing personal salvation to the exclusion of any attempt to transform social reality…"[4], rather naive.  Anyone whose is an adherent in the Pentecostal movement, or has been at one point, knows that Pentecostalism is Pentecostalism no matter what colors one dresses the faith movement. It' not just a movement only; it is faith with its own doctrinal roots. Indeed, Pentecostals have always been involved in societal issues and that not a novelty.  I have Pastor friends in Uganda who hold healing and revival meetings and in so doing they believe that they are servicing people's needs. By healing the sick and praying for the dead to rise, his ministry is being used by God to impact lives in the social realm. There are many more examples to show how Pentecostalism has been and is beneficial to some people both spiritually, socially and economically; and such stories do get their share of publicity.
Miller and Yamanoris's research was done in "twenty different countries in Asia, Africa, Eastern Europe (Poland and Armenia) and Latin America."[5] However, since I am familiar with the state of the Christianity in Uganda and other parts of East Africa which the authors allude to, I perplexed by romantic torn of "progressive Pentecostalism" represented by Miller and Yamanoris. Their attempt to reassure the reader of their restrain from "… the trap of cynicism, while at the same time maintaining [their] identity as researchers, setting aside metaphysical assumptions …" might have given at some point. I do not see a persuasive reason in the coinage of the phrase "progressive Pentecostalism" to describe "holy spirit-filled" churches involved in their surroundings in Uganda and elsewhere. That seems more cynical of Miller and Yamanoris, than a possible plot to induct themselves as the John Calvin (s) of the term "Progressive Pentecostalism". The fact that Pentecostal churches are increasingly involved in society issues as they should, is more about the apparent access to financial and technological resources from western charismatic and evangelical donors and not the fantasized "something more."[6]
The extraterrestrial element of Pentecostalism, that "something more" the authors could not explain through functional and pragmatic ways, is the "it factor" of Pentecostalism. It is the "presence and power of God" and is the hallmark of Pentecostalism globally. That too is not a new discovery. Miller and Yamonoris did not have to travel to the "developing world" to discover "progressive" people who speak in tongues, perform miracles, have beautiful worship aesthetics, lay hands on others and are involved in community service . Pentecostalism has always been in America too. Many of the America Pentecostals have been involved in social ministries. Are American Pentecostals not progressive enough for the authors? From Kansas, Texas to Azuza, Benny Hinn, Creflo Dollar ministries, Kenneth Copeland TD Jakes, Tyler Perry, Preacher of LA and Todd Bentley. If one is really interested in "Progressive Pentecostalism" please watch this video because in my opinion it tells a current story about global and 'progressive' Pentecostalism.  https://www.youtube.com/watch?v=UDEsXVUQeLo
Todd Bentley who is a Canadian Pentecostal evangelist, is involved with social ministries in Uganda which care for children who have lost parents. My friend directed and led the preacher's work in Uganda and Todd's ministry is heavily involved in financing social ministries in Uganda to the tune of "progressive Pentecostalism". However, their organization's work is also riddled with all sorts of spiritual and social scandals. I am afraid that Mill and Yamamoris missed the west's dominate influence on global Pentecostalism and therefore mislead readers with the "indigenous and self-supporting" clause. Western Christianity by and large is still the dominate financier of Christian work for protestant, catholic, Pentecostal or not ministries around the world. There is hardly any church in major cities in Uganda and East Africa which does not solicit financial support from outside or international donors.
If "progressive Pentecostalism" in the global Southern hemisphere is "… a renewal movement"; then it' the masterful work of its sole proprietors and engineers, based at media empires like the Trinity Broadcasting Network (TBN). The wider the coverage of the largely Pentecostal television networks, there is likelihood of the Pentecostals boom. Miller and Yamamoris have underestimated the impact of Western Pentecostal and evangelical Christian missions, their Media efforts and capitalism in the growth of global Pentecostalism. With the ubiquity of TBN, Western mission trips and their social ministries, financial ministry capital campaigns, it's no wonder that Pentecostalism is progressing.  I believe that the expansion of Pentecostalism is powered by a mixture of Pentecostal and evangelical missology, effective fundraising and media campaigns about the need to "help neighbors".  I am conceived that Miller and Yamamoris's work even though backed with their academic credentials, serves to highlight and exposes the authors' gross blind spots about the reality of the impact of Pentecostalism in places like Africa and around the world. Unfortunately, they are at risk of rendering their perspective as generalist and an armchair prognosis of global Pentecostalism. The authors write:
The problem with generalize about Pentecostalism, however, is that it is such an unruly movement. Wherever it emerges, Pentecostalism tends to indigenize, absorbing the local culture in the way it worships, organizes itself, and relates to the local community. In searching for a metaphor to describe the growth of Pentecostalism, we were struck with the idea that the movement is more like a wild shrub than a tree with symmetrical branches. [7]
Mill and Yamanoris's idea of the growth of Pentecostalism as a "wild shrub" is precisely why they shouldn't participate in an impetuous depiction of the Pentecostal faith. Their assumption that Pentecostalism "tends to indigenize, absorbing to the local culture…" is wishful thinking. On the contrary, it is disciplined and indigenous cultures that are tasked with the duty of having to prune the "wild shrub" of a predominately western import of a materialistic and disconcerting versions Pentecostalism.
Another instance of the author's caricature is further evident when they note, "…the attraction of Pentecostalism is obvious: it brings order, stability and hope…To their credit Pentecostal churches function like surrogate extended families."[8] This is not true in the case of many Africa societies. How about the Christians who generated instability by their involvement in the genocide in Rwanda? The authors must have deliberated ignored the theological structure of Pentecostalism which is mostly authoritarian and legalistic. For the most part, Pentecostals take pride in "letting the spirit lead" and shun the need for academic and intellectual theological education, which carries disastrous implications for society. How does that bring order, stability and hope?
Due to Pentecostalism's theological positions on gender equality and other issues in Africa, Pentecostals are usually silent about human rights advocacy issues.  This is in part due to the old debate as to whether Christians can be involved in politics. However, unlike the authors' assertion about "Progressive Pentecostalism's" tendency to be apolitical; Pentecostals and evangelicals in Uganda and other countries in Africa are highly involved in the political arena especially when political power might advance Pentecostalism' interests. For example, Pentecostals along with other Christian groups, are strong supporters of the draconian anti-homosexuality legislation. Pulse, Pentecostals also vote.
I am concerned that Miller and Yamamoris are propagating a Western evangelical triumphalist obsession with global Pentecostalism.  The western evangelical hunger for growth and movements is flummoxing.  What about depth and the quality of discipleship to ensure a positive ambassadorship? There is a long standing consensus among African leaders, that the church in Africa, of which most are Pentecostal, is a mile wide and an inch deep. Does that call for a celebration of global Pentecostalism?
Global Christians must resist the temptation, addiction and obsession with numbers and growth. It is unfortunate that Miller and Yamamoris did not invest in the study of the quality of the actual impact of Pentecostalism. How about the trend of wealth concentration among the leaders and pastors of "progressive" Pentecostal establishments, yet most of their congregants remain poverty stricken? How progressive is that?
[1] Miller, Donald E., and Tetsunao Yamamori. Global Pentecostalism: The New Face of Christian Social Engagement. Berkeley, CA: University of California Press, 2007, 1.
[2] Ibid., 2.
[3] Ibid., 1.
[4] Ibid., 2.
[5] Ibid., 13.
[6] Ibid.,
[7] Ibid., 211.
[8] Ibid., 23.
8 responses to "Think twice Miller and Yamanori"