Бар'єри для навчання та момент «Ага»
Бар'єри для навчання та момент «Ага», (Ukrainian) Barriers to Education and the Aha moment
Part 1 – Barriers to Education (from an ESL perspective)
I teach Ukrainian refugees on job training on Wednesdays. Mondays and Wednesdays I teach Central and South Americans in Intermediate Grammar. As an English as a Second Language teacher, I am familiar with the education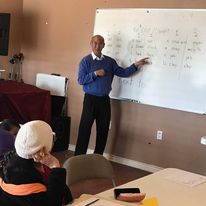 barriers that refugees come with.  For years ESL teachers have walked into classrooms all over the world where English is NOT spoken and BAM the class begins.
Equally for many years ESL teachers, Krashen and Terrell[1] have charted a course for teachers navigating a classroom that has students who 1) Know no English, 2) May not be literate in their own language, 3) have never been in a class environment (Many of my Afghanistan and African women were never allowed in school) and 4) have no computer tech skills (or cell phone app skills).
For refugees, fear of the classroom (and its unknowns – affective filters/cross cultural barriers) arrive on the first day of class.  Much is racing through their minds, education barriers abound. I use food and tea, by the way, to break through some of those barriers.  It is all about meeting them where they are and making them at ease.
Understanding their background (what they know) and linking it to what I teach are one of my teacher tools. Scaffolding comes next.  Having some linguistic rung to which they can grab and start climbing peppers my handouts and activities.
Children up to age 12, it is said, can learn every sound that the voice/mouth/tongue can make.
They are natural linguists.  Then with the onset of puberty (plus attitude!), the natural "acquisition" of language changes.  "Learning" a language becomes more cognitive as they grow older.  Then as they mature "how they think about learning" metacognitively assists them in learning a language. (Meyer and Land 2006)[2].  While Anastasia Efklides, Chapter 4 Metacognition, affect, and conceptual difficulty, focuses on mathematics (something I no longer do in public), teachers of ESL live in the world of metacognition.  How do my students learn, what will break down the barriers to the ESL learning?  Activities, role plays, games become tools in our ESL toolbag to breakdown the education barriers.
How do we break down these barriers in the US for internationals?
Content based instruction is used in our schools for children who speak another language at home.  They learn English while simultaneously learning biology, math, history etc…  The idea is comprehensive input.  The students are FOCUSED on the history lesson.  The vocabulary and dialogue that comes with learning about the pyramids (with pictures/videos etc) provide the background (something they recognize) and the then the teacher creates the scaffolding where they linguistically put two and two together.  Pirámide in Spanish is Pyramid in English….Ah, I get it know (says the student).  Connections are made.
Part 2: Момент Ага (Russian) The Aha Moment OR Momentul Aha
"A threshold concept can be considered as akin to a portal, opening up a new and previously inaccessible way of thinking about something."[3] (p.4)
It is wonderful to see when the light bulb goes on in the ESL classrom.  The AHA moment.
Moving out of the ESL classroom.  When do Aha/threshold/portal moments happen?  Catrinesu says…Let our minds rest. She describes the Default Mode Network (DMN), which activates when we close our eyes. Brains at rest, let our brains do nothing, she says. During that state of DMN is when new connections are made for neurons (closed eyes and rest has become the dating service of the brain).  Genius, she says, is not a chance occurrence.
Ina Catrinescu (Moldovan)– speaks to the Aha Moments: See Aha! Moments: The art & science of breakthroughs | Ina Catrinescu | TEDxTirguMures https://www.youtube.com/watch?v=FDNy9HFEcaM
Skip to: Doing nothing at the 9:10 minute mark.
Matt Golden in, The search for "aha!" moments, speaks to innovate ideas in the theater. Skip to 3:15 Innovative ideas
Lisa Highfill, uses Hyper docs in her Before the Aha Moment – A Look at Learning | Lisa Highfill | Establishing Hyper docs. TEDxRidderParkDriveEDhttps://www.youtube.com/watch?v=6spD61HT9rE
Skip to 6:31 Teachers are the architects of Learning Experiences
Conclusion:  On a particular bad day (I was having a not so spiritual argument with a Dutch missionary), I was fuming in my angry little world.  An African refugee girl walked into my community center (which was closed…she just walked in) and started talking to me. She chatted for about 5 minutes until I asked her if she knew who I was.  She said, "Yes, you are them man who tells us stories." (Of Christ).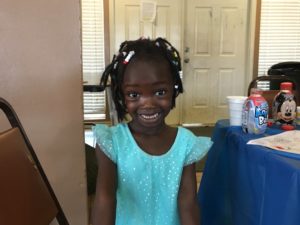 "Yes, baby girl", I said, " I am."  My spiritual AHA moment.
[1] Mahnke, Kathleen. 1985. "THE NATURAL APPROACH: LANGUAGE ACQUISITION IN THE CLASSROOM, Stephen D. Krashen and Tracy D. Terrell. Oxford: Pergamon Press, 1983. Pp. vi + 191." Studies in Second Language Acquisition 7 (3): 364–65. https://doi.org/10.1017/S0272263100005659.
[2] Meyer, Jan, and Ray Land. 2006. : : Threshold Concepts and Troublesome Knowledge. London: Routledge. https://doi.org/10.4324/9780203966273.
[3] Meyer, Jan, and Ray Land. 2006. Overcoming Barriers to Student Understanding: Threshold Concepts and Troublesome Knowledge. London: Routledge. https://doi.org/10.4324/9780203966273.p.4
13 responses to "Бар'єри для навчання та момент «Ага»"