Monday, March 2nd, 2020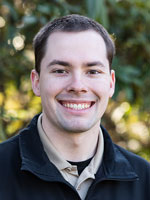 Gabe Benfield has made the transition from part time to full time as a security officer in the Campus Public Safety office. A 2019 graduate of George Fox, from which he earned a bachelor's degree in social work, he has worked for the department as an unarmed security officer since the fall of 2015. Also, for the past three years, he has worked as a retail sales associate for Pool and Spa House in Portland. Gabe has also volunteered in the Portland Police Cadet Program for the past five years. He lives in Gresham and is engaged to be married to his fiancée, Briyonna, this June. He attends Grace Community Church in Gresham.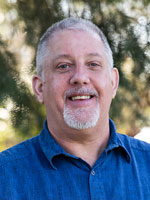 The Campus Public Safety office has hired David Bower to work as a security officer on a part-time basis. He has worked in the education field for more than 20 years, serving most recently as a substitute teacher in the Forest Grove, McMinnville, Newberg and Tigard-Tualatin school districts for the past five years. Previously, he was a special education teacher for three years (2012-15) in the Multnomah Education Service District and for one year in the Northwest Regional ESD in Hillsboro (2010-11). Also, for the past eight years, he has volunteered as the lead administrator for the Portland Superheroes Coalition, which raises funds for Doernbecher and Randall children's hospitals by having superheroes appear at child-related events to provide energy and encourage charitable donations. David holds both a bachelor's degree in writing/literature (1998) and a master of arts in teaching degree (2000) from George Fox. He lives in Newberg with his wife Kristeen and their children Marcus and Ali. The family attends Red Hills Church.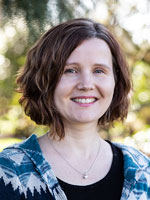 Aga Luptak has joined the university to work as a benefits and leave administrator in the human resources office. For the past three years she has worked as a senior leave and disability examiner with the Standard Insurance Company in Hillsboro. Prior to that, she was a long-term disability manager, plan sponsor liaison and senior leave coordinator with Aetna in Portland for six and a half years. In all, Aga has worked in the HR field for 14 years, beginning her career as a human resource benefits specialist and human resource assistant with DNC Parks and Resorts at Yosemite National Park in California. Prior to coming to the U.S., she taught English as a second language in Poland for two years. She holds both a master's degree in English philology (2002) and a postgraduate diploma in legal and business translation (2003) from the University of Wroclaw in Wroclaw, Poland. Aga lives in Beaverton with her husband Josh and their son Enzo. She also has a stepson, Brody. She attends the Old Town Church in Forest Grove.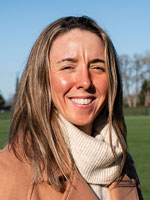 Laura Schott, a former NCAA Division I head coach and player, has been hired as the university's new women's head soccer coach. She arrives with an impressive resume, which includes four high school state championships as a player at Jesuit High School (Oregon), a school-record-setting career at the University of California, and a stint as a professional and international player. As a player, she set school records at Cal for career goals and single-season goals, for which she was inducted into the Golden Bears' Hall of Fame in 2017. As a junior in 2001, she was a finalist for the Hermann Trophy, given to the nation's top player, and was named All-Pac-10 in each of her four seasons. After graduating with a pair of bachelor's degrees in political science and mass communications, Laura played professionally for the Washington Freedom of the WUSA (2003) and the California Storm of the WPSL (2004). She made five international appearances, including four starts, as a member of the U.S. Senior Women's National Team in 2001. After retiring as a player, Laura transitioned to coaching and has worked with the Portland Thorns Development Academy, FC Portland, Portland State University, U.S. Soccer, and Formation Sports. At Portland State, she was a two-time Big Sky Coach of the Year (2009, 2013) and coached her teams to four regular-season titles, including three in a row from 2011 to 2013. While there, she earned a master's degree in education in 2016. Laura currently works for the Portland Thorns Development Academy, overseeing all aspects of its U14-U19 teams, including its college recruitment and placement program. She also runs her own business, Formation Sports, as an educational platform to grow the game. She lives in Charbonneau with her daughter, Gracen, and attends Grace Chapel in Wilsonville.
Darla Norgren (Operations Manager/Portland Center), Katie Sol (HR), Tai Harden-Moore (Advancement) and Torey Smith (Athletics) are no longer with the university.