Monday, April 12th, 2021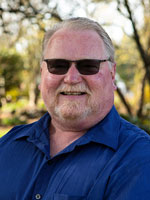 A longtime leader in education, Wade Witherspoon, joins the IDEA Center office this month as the employer relations manager. An alumnus of George Fox at both the undergraduate and graduate levels, he has worked in local schools since 1997, when he began as principal of C.S. Lewis Academy in Newberg – a position he served until 2011. More recently, Wade worked as assistant principal at Dayton High School on an interim basis (2019-20), as director of education and training with the TranStrategy Partners company (2015-19), and as academic dean at Concorde Career College (2011-15). He has created and managed 79 online training courses in a learning management system, founded two schools, and worked as a trained mediator and certified business coach. Wade has also taught at George Fox and Warner Pacific College. He formerly served on the city councils in both the city of Lafayette (2017-21) and the city of Newberg (2009-13). He holds a doctorate of education (2007) and bachelor's degree in teaching physical education (1983) from George Fox, as well as a master's degree in human resource leadership (1993) from Azusa Pacific University. Wade is married to Jere, student care and student life operations specialist at the university. The Witherspoons have three children – Brenna, Kalie and Jesse, who all graduated from George Fox. Wade and Jere live in Lafayette and attend the Wayside Friends Church in Newberg.
Makenna Wimmer (Marketing Communications) and Carol Parker Walsh (IDEA Center) are no longer at George Fox.