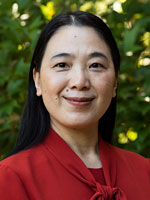 Alice Ai joins the IDEA Center as a career and academic planning coach this month. A 2021 graduate of the university's doctor of education program, she has served as an advisor for international students at the university for the past year. She's also served as a graduate assistant in the College of Education the past three years, specializing in coordinating relationships with Chinese universities, assisting with the application process to recruit international students, and supporting international students' transition to George Fox's MAT program. Alice brings 23 years of teaching experience and 11 years of program leadership experience to her new role, including eight years as a director of English teaching programs at Chongqing University of Posts and Telecommunications in China (2010-2018). In addition to her doctoral degree from George Fox, Alice holds a master's degree in education – curriculum and instruction in English (TESOL) from Southwest University in Chongqing, China. She lives in Newberg with her husband Chris Jorgensen, their daughter Yaya, and two cats, Zu and Buddy. The family attends North Valley Friends Church in Newberg.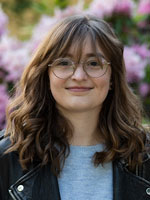 The IT department welcomes Ginni Frazier as a systems administrator this month. Newly graduated from George Fox, from which she earned a bachelor's degree in computer science this spring, she has worked for IT as an infrastructure intern the past two years, providing tech support and technical troubleshooting while also contributing to developmental projects and ideas. Ginni also gained experience in the field as a web developer for Next Tech Consultants (2019-20), as a service desk assistant in the university's IT department (2019), and as a PC tech assistant at George Fox (2018-19). She lives in Newberg and has not yet found a church home.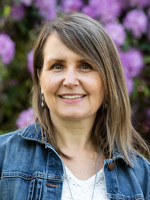 The College of Business welcomes Wendi Upjohn as coordinator of its undergraduate program. For the past nine years, she has worked at Bay Club of Tigard (formerly Club Sport) in various roles, including marketing coordinator, graphic designer, and pro shop manager. Among her duties were marketing development and collaboration, designing sales and marketing tools, sales and team development, and customer service with its wide member base. Prior to that, Wendi worked for four and a half years as an administrative assistant for AXA Advisors of Portland (2008-12), preceded by a nine-year tenure at Boyd Coffee Company working in marketing and customer service (1996-05). She is a George Fox alumna, earning a bachelor's degree in writing/literature in 1994. Wendi lives in Tualatin with her two children, Ethan and Julia, and will be getting married this August. She attends Southlake Church in West Linn.


Sarah Reid (Marketing Communications), Brett Meyers (Student Life), Kristina Van Der Eems (Residence Life) and Brandon Rempel (IT) are no longer with George Fox University.
The following faculty members will not be returning to George Fox University in the fall: Greg Allen (ADP), Courtney Anderegg (Communication), Glena Andrews (PsyD), Steve Bearden (Counseling), Keleigh Blount (Counseling), Marcia Bogert (Nursing), Kleiber Burkhardt (Art & Design), Paul Choi (Economics), Marie-Christine Goodworth (PsyD), Elizabeth Hamilton (PsyD), David Hansen (Computer Science), Jeff Houck (Physical Therapy), Terry Huffman (Education), John Johnson (Mathematics), Taj Kachaamy (Art & Design), Marcey Keefer Hutchison (Physical Therapy), Kristie Knows His Gun (PsyD), Jennifer Lehman (Financial Planning), Ashley Lippard (Art & Design), Carl Lloyd (ADP), Jay Mathisen (Education), Matt Meyer (Cinematic Arts), Cristi Miles (Theatre), Dan Morrison (Theology), Brenda Morton (Education), DJ Rew (Marketing), Linda Samek (Education), David Shaw (Physician Assistant Program), Sean St. Jean (Social Work), Seth Van Der Eems (Art & Design), Jeff Walters (Engineering), Linda Warberg (Education), Donna Webb (Education), Mark Weinert (History), Kathy Weiss (Biology), Kenn Willson (Music), Deb Worden (Economics) and Gibran Zogbi (Accounting).
The university wishes to express its condolences to the families and friends of Laurie Bloomquist (Counseling) and Andrew Moses (Business), who passed away in recent weeks.