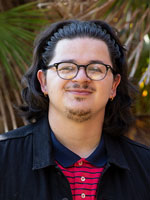 Jesse Cetz joins the Office of Student Life to serve as the first generation student success coordinator and Liberation Scholars project manager. A recipient of the Act Six Scholarship (Cadre 9), he graduated from George Fox in 2019 with a bachelor's degree in marketing, management, and entrepreneurship. Between the fall of 2019 and the spring of 2020, he worked as a digital marketing coordinator for Adpearance, a digital marketing company based in Portland. Previously, Jesse worked as a project manager intern for Thesis Agency in Portland during the summer of 2019. As a student, he was executive vice president of the Associated Student Community from 2018 to 2019. More recently, he has spent the last year volunteering as a Young Life Leader at McKay High School in Salem, and served as the program coordinator for the Intercultural Resource Center since February 2021. Jesse grew up in Southeast Portland and currently lives in Salem with his wife Marnasha.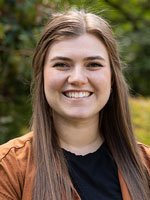 The undergraduate admissions office welcomes Miranda Davidson as a visit coordinator this month. A 2020 alumna of George Fox, from which she earned a bachelor's degree in organizational communication, she has spent the past year as the social media director for Family Life Church in Newberg, developing the church's media strategy for Instagram, Facebook and YouTube. During her time as a student, Miranda was an admissions counseling intern (2017-20) and a visit and events intern (summer of 2018) for the undergraduate admissions office. Miranda lives in Newberg and attends Family Life Church.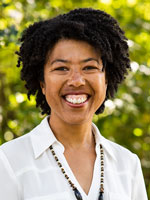 The Office of Student Life welcomes Katrina Johnson as the new dean of student belonging and equity/Title IX coordinator. During the past year she has worked as the iMap program coordinator for iUrban Teen in Portland, creating and implementing training in GIS mapping, Power BI and data science for an organization dedicated to engaging inner city youth and communities underrepresented in the fields of science, technology, engineering and manufacturing. In the two years prior to that, she was a substitute teacher in Portland Public Schools. Katrina also gained teaching experience as an English language arts teacher (2016-18), as a mentor teacher for Reynolds Online Academy (2015-16), and as a substitute science teacher for recent immigrants (2008-15), all in the Reynolds School District in Fairview, Oregon. Her higher education teaching background includes developing curriculum for and teaching English and philosophy courses at the University of Illinois at Chicago (1999-00) and University of Memphis (2004-06). A licensed teacher in Oregon since 2007 and in Illinois since 1997, she arrives with more than 20 years of teaching experience. Katrina holds a master's degree in philosophy from the University of Memphis (2006), a master's degree in English from the University of Illinois at Chicago (2001), and a bachelor's degree in The Teaching of English, also from the University of Illinois at Chicago (1997). She lives in Portland with her dog True, and attends Bridgetown Church.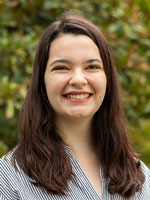 Brenna McGuire joins the university this month as an admissions specialist in the George Fox University Honors Program. A 2021 alumna of George Fox, from which she earned a bachelor's degree in psychology, she was a member of the honors program she now serves. She has worked the past year as a server at the Thai the Knot Asian Kitchen in Newberg and previously worked as an associate trainer for Panera Bread in Sherwood (2020). As a student, she was a peer advisor in the falls of 2019 and 2020, and she volunteered with Foster Parents' Night Out during her junior year. Brenna lives in Newberg with a couple of roommates and attends Living Savior Lutheran Church in Tualatin.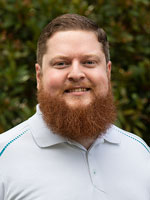 The Campus Public Safety office welcomes Josh Young as a part-time security officer. He graduated from George Fox in the spring, earning a bachelor's degree in computer science with a concentration in cyber security. During his senior year, he was the lead machine learning programmer with a senior design team that worked with Hampton Lumber to develop a machine-learning, computer-vision model for the company. He also worked for the public safety office all four years he attended the university. Josh lives in Newberg and attends Family Life Church.
Paul Becker (Campus Public Safety), Sarita Edwards (Theology), Keisha Gordon (Admissions), Kayin Griffith (Student Life), Alex Horn (Campus Public Safety), Victoria Holland (PA), Kelly Hughton (Admissions), Kathy Rosenbohm (Admissions), Colleen Sump (IDEA Center) and Heidi Thomason (Student Accounts) are no longer with George Fox University.