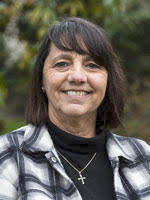 Robyn Angelis joins the university this month as an access services specialist in the Murdock Library. She arrives from Marylhurst University, where she was an administrative assistant in the institution's Shoen Library for a year until its closure. Before that, she worked for One Collective, a global nonprofit based in Elgin, Illinois, for whom she planned development projects for refugee populations in Crete, Greece. She also spent two tours as a volunteer supervisor and strategy consultant for the Crete for Life Charity in Crete. Robyn holds a bachelor's degree in business administration from George Fox. She lives in Beaverton with three grown children still in college, and attends both Southwest Bible Church and Westside: A Jesus Church while maintaining a Zoom relationship with the Evangelical Church of Heraklion, Greece.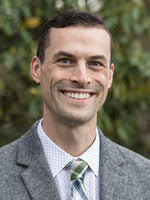 The physician assistant program welcomes Tim Aylward as an assistant professor in the School of Medical Science this semester. For the past two years he has worked as the clinical director of Project Recovery, a center in Rapid City, South Dakota, specializing in providing evidence-based medication assistant treatment to patients with substance and alcohol abuse disorder. He also worked part time, from 2016 to 2019, as a physician assistant in urgent care at Regional Hospital in Rapid City. Previously, Tim embarked on his PA career with the U.S. Air Force, serving as a family medicine PA for airmen and their families in multiple locations (2012-18). He holds a master of physician assistant studies degree from Oregon Health & Science University (2012) and a bachelor's degree in exercise science from Oregon State University (2007). He lives in Tigard with his wife Becca and their three daughters, Jane, Ruby and Lois. They attend Bridgetown in Portland.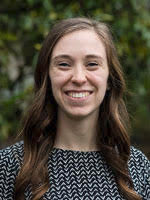 Alumna Megan Bos returns to George Fox this month as a graduate admissions counselor for the MBA and DPT programs. For the past three years she has worked for Boys & Girls Aid in Portland, serving as the organization's assistant director of development (2019 to present), as a development officer (2017-19), and as an administrative assistant (2017). This marks a return to George Fox for Megan, who worked as an assistant area coordinator (2016-17) and resident assistant (2014-16) at the university, from which she earned a bachelor's degree in organizational communication in 2017. She lives in Tigard with three roommates and attends Colossae Church in Tigard.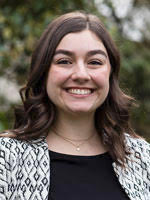 Lexie Criscola has joined the university to work as an admissions specialist for the George Fox Honors Program. For the past year she worked as the marketing and events coordinator for the Wooden Shoe Tulip Farm in Woodburn, responsible for the farm's social media initiatives and special events. Before that, she worked the summer of 2018 as the "hype person" for a traveling kids' obstacle course mud run challenge. Lexie also worked as a property assistant in game day operations and client relations for IMG Oregon in 2018-19. She holds a bachelor's degree in advertising from the University of Oregon (2019). Lexie lives in Tualatin with five women her age and attends Westside: A Jesus Church in Tigard.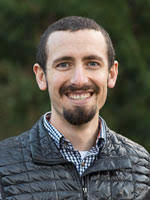 The university welcomes AJ Heil to serve as director of campus recreation. For the past four years he has worked as the outdoor pursuits program director at the University of Wisconsin-Milwaukee, where he managed all aspects of a comprehensive outdoor recreation program for a student body of more than 25,000. He also gained experience in the field as a recreation specialist and employment coordinator (2015-16) for the University of Wisconsin-La Crosse's Department of Recreational Sports. AJ also taught as an associate lecturer at UW-La Crosse (2015-16) on recreation theory and practices while he managed the university's outdoor recreation program as a graduate assistant (2014-15). He earned both a master's degree (2015) and bachelor's degree (2014) in recreation management from UW-La Crosse, as well as a certificate in adventure education. In addition to his career in campus recreation, AJ has also served on staff for CRU (formerly Campus Crusade for Christ) as campus field staff and as a staff member of Lifelines, Cru's outdoor ministry. AJ lives in Newberg with his wife, Katy, and is seeking to become more involved in the Newberg community and find a church in which to serve. The couple enjoys building relationships, learning new skills, and exploring God's creation.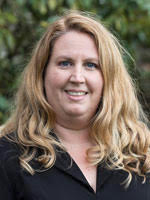 Elizabeth Upton joins the physician assistant program this semester as an assistant professor in the School of Medical Science. She arrives from Kaiser Permanente in Beaverton, where she worked as a physician assistant in family practice the past 15 years. Prior to that, she worked for two years as a PA for Pacific International Medical Maritime Services, doing clinical practice on maritime vessels in the Port of Portland and Vancouver. Elizabeth holds a master of medical science in physician assistant studies degree from Pacific University (2003) and a bachelor's degree in health sciences from Linfield College (2000). She lives in Sherwood with her husband Brian and their girls, Kassie and Bailey, and attends Countryside Community Church in Sherwood.
Kaitlyn Peitz (IDEA Center), Bryce Coefield (Intercultural Life), Janeen Dillow (Library) and Adam McGuffie (Seminary) are no longer with George Fox University.