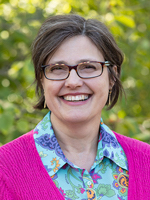 The university welcomes the return of Debbie Berhó this fall to serve as a professor of Spanish and as chair of the world languages and applied linguistics department. Most recently, she has provided program evaluation for several Council for Christian Colleges & Universities member institutions and worked locally as a Spanish interpreter and translator for the health care and agricultural industries. Previously, she taught Spanish at George Fox from 1997 to 2016 and, toward the end of her tenure, served as chair of the Department of World Languages, Sociology and Cultural Studies (2014-16). Debbie also worked as program director of the Latin American Studies Program with the CCCU in San Jose, Costa Rica, in 2016-17. Debbie earned a PhD in Latin American studies (1998) as well as a master's degree in the same discipline (1995) from the Latin American Institute at the University of New Mexico. She also holds a bachelor's degree in international studies from Northwest Nazarene University (1988). Debbie lives in Newberg with her husband of 32 years, Benoit, a George Fox MBA and doctor of education program alumnus. She has three grown children and two grandchildren, and attends River Street Church of God in Newberg.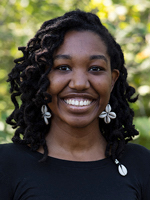 The Graduate School of Counseling welcomes Keleigh Blount as an assistant professor of counseling and as director of the clinical mental health counseling program. She arrives from Greensboro, North Carolina, where she worked as an outpatient therapist at the Peculiar Counseling and Consulting clinic for the past two years. Concurrently, she was a graduate assistant in the Office of Career Services at North Carolina A&T State University. Keleigh also gained teaching experience during the 2018-19 academic year, serving as a teaching assistant at North Carolina A&T while finishing up her doctoral program. She previously was a master's-level intern at the North Carolina State University Counseling Center in 2015-16 and worked as a practicum intern at the Guilford County Juvenile Detention Center in Greensboro in 2015. Keleigh completed her PhD in rehabilitation counseling and rehabilitation counselor education in May of this year from North Carolina A&T State University. She also holds a master's degree in clinical mental health counseling from the same institution (2016), as well as a bachelor's degree in sociology from the University of North Carolina at Greensboro (2012). She lives in Portland.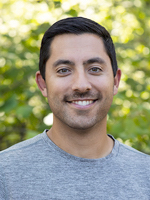 Athletics welcomes Jeff Cero to work as co-director of the new tennis facility and as head coach of the men's tennis program. He has worked with the university's tennis team off and on the past six years, serving as an associate coach in the early months of 2013 and 2015, and since September of last year. With head coach Neal Ninteman, Jeff helped the Bruins go 40-21 overall and 27-4 in Northwest Conference play during his coaching tenure. He also served as a national boys and girls coach for the Pacific Northwest region in 2018. His previous coaching experience included a year (2013-14) as head coach of the men's and women's tennis team at Colorado Christian University. As a player, Jeff competed at the Division I level for Portland State University (2007-11), where he earned All-Academic Big Sky Conference honors 2008 through 2011. Outside of tennis, Jeff has served as the youth director (2017-19) and junior high pastor (2014-17) at Beaverton Foursquare Church. He lives in Portland with his wife Carissa and attends Beaverton Foursquare Church.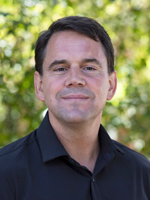 The university welcomes Dominic Done as a professor of applied theology. For the past five years, he has served as the lead pastor of Westside, A Jesus Church, in Portland. Previously, he worked in ministry in several locales around the world, including as a senior pastor at Calvary Chapel South Maui in Hawaii (2003-10), as president of Calvary Bible College in Hawaii (2003-10), and as a missionary in Mexico and Vanuatu. He also taught English for companies in Vienna, Austria (2002). He recently wrote a book, When Faith Fails: Finding God in the Shadow of Doubt, published by Thomas Nelson in February of this year. Dominic earned a master of theology degree in applied theology from the University of Oxford in 2012, a master's degree in religion from Liberty Baptist Theological Seminary and Graduate School in 2010, and bachelor's degrees in both psychology and religion from Liberty University in 2009. He lives in Beaverton with his wife Elyssa and daughter Amelia.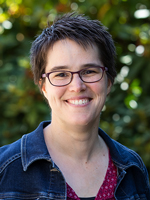 The College of Engineering welcomes Kayt Frisch as an associate professor of biomedical engineering. She arrives from Dordt College in Sioux Center, Iowa, where she taught as an associate professor in the engineering and physics departments and directed the college's motion biomechanics laboratory for the past eight years. She has served as chair of the school's physics department since 2016. During her PhD work at the University of Wisconsin-Madison, from which she earned a master's degree in 2008 and a PhD in 2011, she worked as a teaching assistant and instructor. Among her accomplishments at Dordt, she successfully obtained $130,000 in external funding from the Carver Foundation to set up a lab facility, and her research included studying correlations between biomechanics during hitting a volleyball and injury history using high-speed motion capture and image analysis. In addition to her master's degree and PhD, she holds a bachelor's degree in mechanical engineering from Calvin College (2006). She lives in Newberg with her husband Kurt and their children, Peter (4) and Annika (2). The family attends Church of the Vine in Newberg.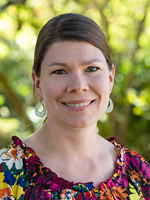 The College of Engineering has hired Lora Froescher as an administrative assistant. This marks a return to George Fox for Lora, who worked as an admissions event coordinator at the university from 2003 to 2007. Her most recent administrative experience came with the Life Impact Ministries, for which she worked as an executive assistant to the president and international director from 2014 to 2016. More recently, she worked at the Newberg Bakery as a prep baker in 2017. Lora earned a bachelor's degree in communications from Whitworth University in 2000. She lives in St. Paul with her husband Ken, daughter Lydia (12) and son Connor (10). She attends Red Hills Church in Newberg, where she is a fifth-grade small-group leader.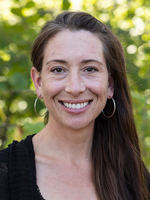 Jessica Ann Hughes has joined George Fox as director of liberal arts and as an assistant professor of English. Since 2017, she has worked as an assistant professor at Holy Cross College in Notre Dame, Indiana, teaching British and American literature, composition, and college seminar courses. During the 2018-19 academic year, she served as head of the college's Languages and Communication Department, and in 2017-18 Jessica was English department chair, during which time she designed and implemented a new English major and oversaw the redevelopment of the college's writing center. Previously, she was a visiting assistant professor at Wheaton College in Wheaton, Illinois (2016-17) and, from 2011 to 2016, she taught courses at the University of Notre Dame. Jessica also taught English at St. Andrew's Cathedral School in Sydney, Australia, from 2004 to 2006, responsible for English and literature courses for the eighth through 12th grades. Her research publications focus on the intersection of 19th-century British literature, historical theology, and biblical scholarship. She holds a PhD in English (2015) and a master's degree in English (2014) from the University of Notre Dame, as well as a master's degree in theological studies from Regent College (2010) and a bachelor's degree in English from Westmont College (2000). Jessica recently moved to Newberg with her husband Andrew, children Abigail (9) and Daniel (6), and dog Ziva.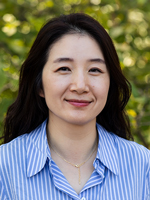 Rebecca Jeong joins Portland Seminary as a Louisville Postdoctoral Fellow and assistant professor of pastoral theology. She has been awarded a postdoctoral fellowship (2019-21) from the Louisville Institute as part of the Institute's Vocation of the Theological Educator Initiative. Rebecca is a practical theologian whose research interests coalesce around the following themes in homiletics and liturgics: Psalms and contextual preaching, modern homiletical theories for ethnic minorities, women preaching and leadership, and multicultural worship. Before her arrival, Rebecca served churches as a pastor of Sunday school and youth ministry for more than a decade in South Korea and the United States. She also worked at a Christian middle school as a full-time chaplain in South Korea. She was an editor of homiletics and liturgics for the Journal of Asian American Theological Forum (aatfweb.org), and from 2011 to 2015 she served The Journal of Homiletic (homiletic.net) as a managing editor. Rebecca holds a PhD in practical theology from Boston University's School of Theology (2019), a master's degree in homiletics from the Candler School of Theology at Emory University (2008), and three degrees from Presbyterian University and Theological Seminary in Seoul, South Korea. She lives in Sherwood with her husband, Sunggu Yang, and their baby, Stella C. Yang. She attends Lake Grove Presbyterian Church.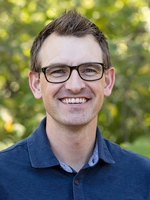 Randy King has joined George Fox as an assistant professor of education, responsible for teaching in the Adult Degree Program's elementary education program. For the past three years, he has worked as a student achievement specialist at West Powellhurst Elementary School in the David Douglas School District in Portland, where he did instructional coaching of K-5 teachers. Before that, he was a first-grade teacher at Gilbert Park Elementary School in Portland from 2005 to 2016. Randy has also been active outside the classroom, serving as a facilitator on Powellhurst's building leadership team (2016-present), as a member of the district's math leadership team and assessment team (2016-17), and as a building leadership team rep at Gilbert Park (2014-16). He earned a doctor of education degree from George Fox (2016), a master's degree in education from Lesley University (2008) and a bachelor's degree in elementary education from George Fox (2003). He lives in Clackamas with his wife Kelli and two sons, Carter (4) and Hudson (2). The family attends Abundant Life Church in Happy Valley, and Randy recently served in Puerto Rico through Forward Edge for a week in July.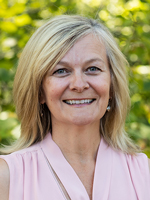 Lorretta Krautscheid joins the university this fall as an associate professor of nursing. She comes to George Fox from the University of Portland's School of Nursing, where she was associate professor and interim associate dean for the past year and, from 2012 to 2018, an assistant professor. Her tenure at Portland also included serving as director of the university's master of science programs in 2014-15 and as an instructor from 2010 to 2012. Lorretta was also director of the University of Portland's Learning Resource Center and simulation program from 2004 to 2010. Previously, she gained teaching experience as an instructor at Oregon Health & Science University's School of Nursing (1997-98). She gained clinical practice experience in various locations throughout her career, including as a birth center RN (2000-10) and clinical education specialist (2001-04) at Tuality Healthcare in Hillsboro. Lorretta holds a PhD in nursing education from Capella University (2012), a master's degree in innovative leadership and management in nursing from OHSU (2003), and a bachelor of science in nursing degree from Montana State University (1994). Her research focuses on educational strategies promoting resilience and attenuating moral distress among student nurses. She lives in Beaverton with her husband, Steve, and has three children: Beth, Mark and his wife Carissa, and Nick. Lorretta and her family attend church at Holy Trinity in Beaverton.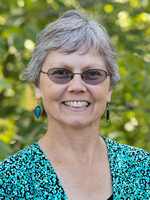 Jennifer Lehman joins the College of Business as an assistant professor of financial planning. She arrives at George Fox after a visiting professorship at the University of Utah. From 2014 to 2018, while pursuing her PhD, she worked as a graduate part-time instructor at Texas Tech University, teaching courses in estate planning, investments, job hunting, and personal finance. Previously, she was an economics instructor at Wharton County Junior College in Wharton, Texas, from 2010 to 2014. Her primary teaching interests are trusts and estates, investments, personal finance, and behavioral finance. Prior to teaching in Texas, Jennifer gained higher education experience as the assistant director of career services and alumni relations at Texas Wesleyan School of Law (2003-04) and as director of the William S. Boyd School of Law's career services department (2004-05). She earned a PhD in personal financial planning from Texas Tech University in 2018 and holds a School of Law Juris Doctor from the University of North Carolina (1996) and a bachelor's degree in political science from Texas Christian University (1992). Jennifer lives in Newberg.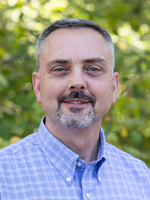 The Graduate School of Clinical Psychology welcomes Ken Logan as a professor of clinical psychology. He has spent the past five years working as a professor of counseling at Western Seminary in Portland, teaching courses that cover topics that include neuropsychology, psychopharmacology, and the integration of psychology and theology. In addition, his responsibilities included serving as executive director of Western Seminary's A New Day Counseling Center from 2015 to 2018 and as director of its marriage and family therapy program in San Jose, California, in 2015-16. Previously, from 2004 to 2014, he was a professor of psychology at William Jessup University in Rocklin, California. Ken also served as an adjunct professor of counseling psychology at Western Seminary in Sacramento, California (2002-13), and taught courses for Capital Normal University in Beijing, China (2010-11). All told, he has taught in the field for 22 years, beginning his career as an associate professor of psychology at Bethany University in Scotts Valley, California (1997 to 2001). Ken holds a doctor of psychology degree from the California School of Professional Psychology at Alliant International University (2002) and both a master's degree in clinical psychology (1995) and a bachelor's degree in psychology (1991) from California State University, Sacramento. He is a licensed psychologist in California and Oregon and specializes in working with first responders, military personnel and ministry families. He and his wife Cheri have been married for 22 years. They have two children, Jacob (16) and Zach (13), and recently relocated to Newberg.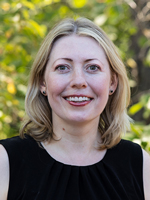 Ekaterina Lomperis has been hired as an assistant professor of theology for George Fox University and Portland Seminary, and as a faculty fellow in the William Penn Honors Program. Raised and educated in the countries of Moldova and Russia, she moved to the United States to earn a master of divinity from Harvard University (2011) and a PhD from the University of Chicago (2018). She arrives from Oregon State University's School of History, Philosophy, and Religion, where she served as an instructor for the past year. She was also a scholar in residence at the Newberry Library in Chicago in 2018-19. Ekaterina's primary area of academic expertise is the early modern era, particularly the Protestant Reformations. As an educator, she is passionate about using her research in historic Christian theologies to equip her students and the 21st-century church to address contemporary challenges. Her additional interests include contemporary global Christianity and the history of Christian spirituality. Ekaterina moved to the area with her husband and three children this summer. She is an active member of the United Methodist Church.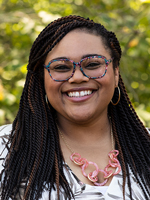 The university has hired Amber Nelson as an assistant professor of clinical psychology. An alumna of George Fox, from which she earned a doctorate in clinical psychology (2016) and both master's (2014) and bachelor's (2009) degrees in psychology, she's worked the past three years as a pediatric psychologist at the Kennedy Krieger Institute & Johns Hopkins University School of Medicine in Baltimore, where she completed two years of postdoctoral fellowship and joined as a licensed staff psychologist in August of 2018. While there, she worked at Johns Hopkins Children's Center as an inpatient consultation supervisor and, since November of 2017, as a pediatric psychology consultation service assistant coordinator. Amber also assisted in the center's Sickle Cell Transition Clinic and Cystic Fibrosis Center as well as in the Kennedy Krieger Institute's Pediatric Psychology Outpatient Clinic, Neurodevelopmental Sleep Clinic, Neurodevelopmental Sickle Cell Clinic and Center for Diversity. Prior to that, she spent one year (2015-16) as a doctoral psychology intern at Boston Children's Hospital and Harvard Medical School. Before leaving for the East Coast, Amber gained experience as a behavioral health extern at Childhood Health Associates of Salem (2015), with the Behavioral Health Crisis Consultation Team in Yamhill County (2013-15), at Oregon Health & Science University (2013-14), and with the Rural School Behavioral Health Consortium in St. Paul, Oregon (2012-13). She lives in Tigard with her dog and hopes to rejoin her home church at Westside: A Jesus Church.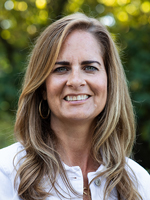 The university has hired Marcy Nielsen as a student accounts specialist. For the past five years, she has worked as a human resources specialist (2018-present) and bookkeeper (2014-present) for Our Table Cooperative, a regional co-op that includes a farm store and a subscription service to Community Supported Agriculture. She has also been active as a leader for a moms' prayer group at Horizon Christian School, the box office manager for Sherwood High School's Performing Arts Boosters, and a music librarian for the Voices of the Performing Arts. Marcy earned a bachelor's degree in accounting from Taylor University in Indiana in 1989 and spent eight years in the auditing field before choosing to be a stay-at-home mom. She lives in Sherwood with her husband Dave and their four children: Riley, Trevor, Kendall and Delaney. She attends Grace Chapel in Wilsonville.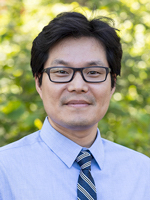 The College of Business welcomes Dongjun Rew ("DJ") as an assistant professor of marketing. For the past year, he has worked as an assistant instructor of marketing at the University of Texas Rio Grande Valley in Edinburg, Texas. He also held the positions of adjunct lecturer of information systems (2016-17) and graduate research assistant (2014-present) at the university. Dongjun previously gained teaching experience as a graduate teaching assistant in the Department of Statistics at Washington State University (2012-14). His areas of teaching interest include consumer behavior, service marketing, brand management, pricing strategy, and social media. He earned a PhD in business administration from the University of Texas Rio Grande Valley this summer and holds a master's degree in statistics from Washington State University (2014), a bachelor's degree in economics from Washington State (2011), and an MBA from Dankook University in Seoul, South Korea (2008). Dongjun lives in Sherwood with his wife, Nayoung, and their two boys, Enoch and Joseph.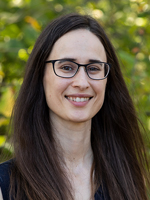 The university's physical therapy program welcomes Lyndsay Stutzenberger as an assistant professor of physical therapy. While working toward her doctor of philosophy in kinesiology, completed this summer at Oregon State University, she spent the past four years as a graduate teaching assistant at OSU, most recently as an undergraduate research assistant mentor and online instructor (2018-19). Previously, she worked for Salem Health, as a PRN physical therapist (2013-17) and an outpatient orthopedic staff physical therapist at Salem Regional Rehabilitation Center (2008-12), and for Healing Hands Clinic of Natural Therapies in Salem (2012-13) as an outpatient staff physical therapist (2012-13). In all, she has worked in the physical therapy profession for 13 years. In addition to earning her recent doctorate, she holds a doctor of physical therapy degree from Bellarmine University in Louisville, Kentucky (2005) and a bachelor of health science degree from Bellarmine (2004). Lyndsay lives in Salem with her husband, Eric, and dog, Pippin, and attends Queen of Peace Catholic Church.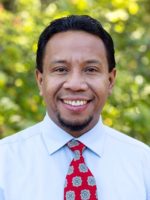 Ekaputra Tupamahu joins Portland Seminary and the university this fall as an assistant professor of New Testament. A native Indonesian, he earned a master's degree and an MDiv from Asia Pacific Theological Seminary, and holds master's degrees from the Claremont School of Theology and Vanderbilt University. He arrives from Nashville, Tennessee, where he served as a worship pastor at Connection Pointe Church from 2014 to 2018 and as an instructor of Koine Greek at Vanderbilt University (2016-17). Ekaputra has a broad range of academic interests, including the politics of language, race/ethnic theory, postcolonial studies, immigration studies, critical study of religion, and global Christianity. His writings have appeared in, among others, the Journal for the Study of the New Testament, Pneuma: The Journal of the Society for Pentecostal Studies, the Indonesian Journal of Theology, and the Asian Journal of Pentecostal Studies. He was a recipient of the Forum for Theological Exploration dissertation fellowship (2017), the Louisville Institute honorary dissertation fellowship (2017), and the Asian Theological Summer Institute fellowship (2016). He also serves as a member of the steering committee of the Paul and Politics Seminar at the Society of Biblical Literature's annual meeting. Ekaputra lives in Lake Oswego with his wife, Jeanny, and their two children, Norman and Wesley.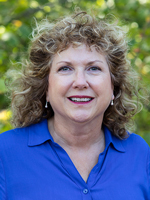 The university welcomes Vanessa Walkley as an assistant professor of nursing. For the past year, she has worked as a staff RN at Providence Newberg Medical Center, assigned to the wound and ostomy outpatient clinic. Concurrently, she has been a foot and nail care nurse at Hearthstone Assisted Living in Beaverton (2018-present), at Rosewood Specialty Care in Hillsboro (2017-present) and at Courtyard Fountains Senior Living in Gresham (2017-present). Vanessa has also taught courses at George Fox on an adjunct basis for the past two years. Previously, she was a certified wound, ostomy, foot and nail care nurse with Oregon Health & Science University/Tuality Healthcare in Hillsboro from 2008 to 2017. Vanessa also gained experience as a medical/surgical staff RN at Tuality Healthcare in Hillsboro from 2003 to 2008. Altogether, she has more than 30 years of experience in the nursing profession. She earned a master of science in nursing education degree from Lamar University (2016), a graduate certificate in healthcare simulation education from Boise State University (2017), a bachelor of science in nursing degree from the Linfield Good Samaritan School of Nursing (2012), and a diploma of nursing from Good Samaritan Hospital and Medical Center School of Nursing (1985). She lives in Newberg with her husband Tim, a 2018 alumnus of George Fox's Master of Social Work program. She has four grown daughters – Jocelyn, Alyssa, Jacquelyn and Ashley – and one granddaughter, Violet. Vanessa attends Newberg Christian Church.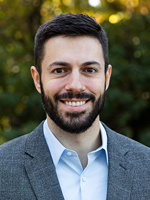 The College of Christian Studies welcomes Graedon Zorzi as an assistant professor of theology and philosophy. Graedon did his doctoral work at Yale in the departments of religious studies and political science. He specializes in early modern theological, moral, and political thought. His dissertation examines how John Locke's theological anthropology shapes his influential moral and political theories. During his time at Yale, Graedon, his wife, and their two children lived in New York. Before beginning his doctoral studies, Graedon worked as a pastoral associate at Christ the King Anglican Church in Alexandria, Virginia. He earned his MDiv from Gordon-Conwell Theological Seminary (2010) and his BA in philosophy and political science from Tufts University (2007).
Editor's Note: More new employees will be featured in the next issue of eColleague.