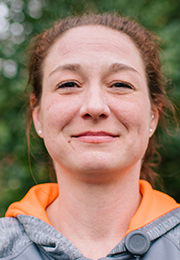 Plant Services has hired Jamie Adams as a Heating Ventilation and Air Conditioning (HVAC) technician. She comes to George Fox with 13 years of experience with commercial HVAC and HVAC/building controls systems, working most recently as an HVAC control technician for Oregon Health & Science University in Portland (2014-present). Previously, she was a facility energy tech for the Oregon Department of Corrections in Wilsonville (2004-10). In addition to her HVAC credentials, she has six years of experience working with low-pressure boiler systems. Jamie has universal refrigerant certification and has brazing certification through the Oregon Air Conditioning Contractors Association. She lives in Gervais with her daughter Sophia and attends St. Francis of Assisi Episcopal Church in Wilsonville.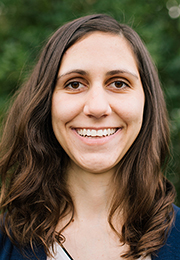 Alumna Allie Duncan has joined the university as the MBA program coordinator. She arrives from Amica Mutual Insurance, for whom she worked as an account representative in both Lake Oswego (2016-17) and in Littleton, Colorado, (2016). Before that, she was a photographer for the Keystone Resort in Keystone, Colorado, in the winters of 2014-15 and 2015-16, and a stables reservationist and wrangler for the resort in the summer of 2015. Allie also worked as a reservationist for the Grand Teton Lodge Company in Moran, Wyoming, in 2014. She earned a bachelor's degree in history from George Fox in 2011 and an MBA from the university in 2012. She lives in Beaverton and enjoys hiking, climbing, traveling, and spending time with family and friends.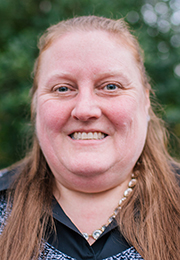 Connie Holland has joined George Fox as a public services assistant working in the Murdock Learning Resource Center. For the past 22 years, she has worked as a database technician and project assistant with Amec Foster Wheeler, a company that specializes in delivering project, engineering and technical solutions to energy and industrial markets. She also worked as a database specialist for EES Environmental Consulting in 2012-13. Connie has also been an active volunteer, serving on the Newberg Booster Club STEM Scholarship Committee, as treasurer for the Newberg Booster Club STEM, as a STEM parent representative in the Newberg School District, and as a Newberg High School robotics team assistant, among other positions. She holds a bachelor's degree in computer science from Portland State University. Connie lives in Newberg and has three adult children: Alyssa, Anthony and Mikayla.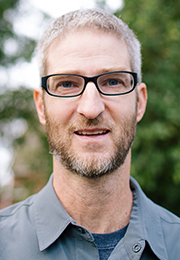 After a 16-year hiatus, Rob Simpson rejoins the student life office this month to work as director of campus recreation. He arrives from Simpson University in Redding, California, where he has been an associate professor of outdoor leadership since 2015. Prior to that, he directed Azusa Pacific University's High Sierra Semester Program, designed to offer students an alternative learning setting in California's Sierra Nevada mountains, from 2005 to 2015. He also worked previously as the director of outdoor leadership at Point Loma University (2002-05) and as an area coordinator in the student life office at George Fox (1999 to 2001). Rob holds both a bachelor's degree in physical education (1992) and a master of education degree in student affairs (2003) from Azusa Pacific University. He lives in Newberg with his wife Cammie and his children, Alek (22) and Sophie (14).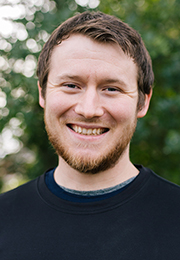 Mark Smith has been hired as a new electrician in Plant Services. For the past two years he's worked as a maintenance technician for the Friendsview Retirement Community, handling maintenance requests for Friendsview's health center and memory care units. He has worked at Friendsview since 2012, first as a dining supervisor (2012-13) and later as a night security officer (2013-14), facilities use coordinator (2014-15) and, since 2015, in his current maintenance role. Mark earned a bachelor's degree in social work from George Fox in 2012. He lives in McMinnville with his wife Anna, and the couple attends Newberg Friends Church.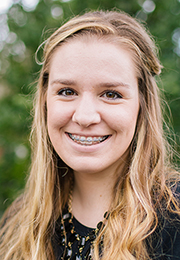 Alumna Sydney West joins the university as an undergraduate admissions counselor this month. A 2016 graduate of George Fox, from which she earned bachelor's degrees in organizational communication and business management, she has worked as an admissions counselor at Central Washington University since the summer of 2016. Previously, she gained public relations experience as a PR intern with Pamela Lau's Real Life Real Image business (2016), and during her collegiate experience she worked as a visit and events intern in the undergraduate admissions office in 2015-16. Sydney also worked in the university's sports marketing division from 2014 to 2016. She recently moved to Newberg and is excited to be returning to the George Fox community.
Abby Burgess (Undergraduate Admissions) is leaving the university Jan. 16 to stay at home full time with her children.
Tim Jaquith (Plant Services) has left the university.