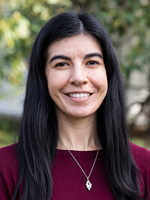 The undergraduate admissions office welcomes Anaraquel Aguilera as an admissions counselor this month. She arrives from the University of Portland's School of Nursing, where she worked as a marketing and communications specialist (2017-present) and as a program specialist (2016-17). She was also active as a volunteer in 2019-20, serving as vice president of membership for Prospanica: The Association of Hispanic MBAs and Business Professionals. She earned a bachelor's degree in marketing from Santa Clara University in 2016 and, in 2019, did graduate school coursework in student career development and planning at the University of Portland. She lives in Beaverton and attends St. Cecilia Catholic Church. Her hobbies include dancing, reading nonfiction books, and playing with her Chihuahua mix, Nikita, and tuxedo cat, Pacho.
Kim Knoernschild joins plant services this month to serve as the university's environmental health and safety specialist. For the past six years she has worked as a safety manager for NBP Capital in Portland, managing safety for subsidiaries owned and managed by the company. Prior to that, she worked as a safety coordinator and inventory control clerk for Safeway, Inc., from 1999 to 2013. Kim also owned and managed her own business, Admirable Landscapes, LCC, from 2006 to 2016. She attended Hood Community College in Gresham, from which she earned an associate's degree in safety, sustainability and health in 2016, and she holds OSHA 30, fall protection awareness, and lead abatement certification. Kim and her husband John have been married 27 years and have two grown children, Aubrie and Rueben. The Knoernschilds attend Anthem Church.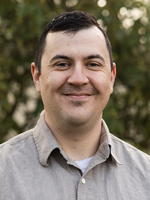 The university has hired Gabe Morales as a building maintenance technician in plant services. For the past 10 years he has worked in manufacturing for A-Dec Inc. in Newberg and Shields Manufacturing in Tualatin. He has also worked for the last two months for a company to do new construction plumbing work. Gabe was born and raised in Newberg and now lives in Carlton with his wife, Kelly, and their children Samuel (2), Olivia (8) and Riece (17). They also have an older daughter, Kathryn (20). Gabe and his family enjoy spending time outdoors, fishing, camping, traveling, attending live music events, do-it-yourself projects, and rooting for the Trail Blazers, Seahawks and now Bruins.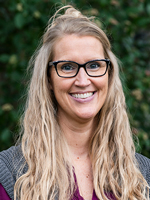 The Doctor of Physical Therapy program welcomes Samantha Skaggs as an administrative assistant. She most recently served as the volunteer coordinator for the Chehalem Cultural Center in Newberg, a position she held from March of 2020 through January of this year. Prior to that, she was an administrative assistant for Calvary Church in Grand Rapids, Michigan, from 2015 to 2019. Samantha also acquired administrative experience as an administrative assistant for AVI Foodsystems in Grand Rapids (2014-15) and as an assistant teen program administrator with the Boys and Girls Club of Holland, Michigan (2003-05). She earned a bachelor's degree in sociology from Northpark University in Chicago (2000). Samantha lives in Newberg with her husband, Christopher Skaggs, a George Fox alumnus. They have three children – Savannah (20), Odin (14) and Athena (11) – and attend Red Hills Church.
Greg Davenport (Physician Assistant Program) is no longer with George Fox University.