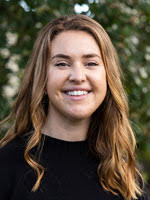 Alumna Jessi Mau joins the university this month as a member of the newly created strategic foresight and analytics team in the president's office. She worked on a temp basis for the university last summer as an analyst, conducting and synthesizing quantitative and qualitative research, competitive analysis, and direct marketing research. Prior to that, as a student, she was the lead administrative assistant for George Fox's Department of History, Sociology and Politics (2017-20), a global ambassador for the International Studies Abroad and Veritas programs (2019-20), and a lab assistant for the Spanish program (2019-20). Jessi also worked as an accounting intern for Phillips Real Estate LLC in 2018-19. She earned a bachelor's degree in global business and Spanish from George Fox in 2020, and graduated from the International Business Institute at Messiah University in 2018. She lives in Beaverton with a growing family of plants and attends Northside Community Church in Newberg.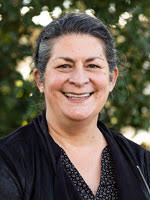 The university welcomes Claudia Mudgett this month to work as a career and academic planning coach in the IDEA Center. For the past two and a half years she has served as a member of the McMinnville Habitat for Humanity Board of Directors, working to expand the organization's volunteering and fundraising prospects. Also, in 2019-20, she served as a front office receptionist for Northwest Spine and Sport in McMinnville. Previously, Claudia was an Early Head Start coordinator for Head Start of Yamhill County (2013-16) and a bilingual parent educator for the Child and Parent Institute in Santa Rosa, California (2010-13). She holds a master's degree in education (1992) and a bachelor's degree in natural resources/interpretation (1988), both from Humboldt State University. She also holds a Certificate of Completion for the Intro to College Advising Course through Columbia University (2017). Claudia lives in McMinnville with her husband, John. She has two grown children, who live out of state, and attends St. James Catholic Church in McMinnville.
Gina Braden (Physical Therapy) is no longer with George Fox University.