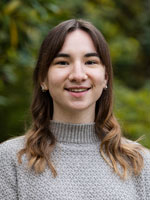 The university welcomes Jessica Cavada as a student accounts specialist. She will be working with undergraduates whose last names begin with O through Z. She worked most recently as a paralegal for criminal justice attorney Mark C. Cogan in Portland, for whom she provided customer service, case management, calendar management, scheduling, legal drafting, and filing and organization in 2019 and 2020. Previously, she worked in the same office as a legal assistant (2018-19) and office assistant (2018), and before that as a sales office manager for Habitat for Humanity in McMinnville (2018). Jessica earned a bachelor's degree in urban and public affairs from Portland State University in 2019. She lives in Dundee with her husband Jonathon, with whom she is seeking out a church home in the Newberg area.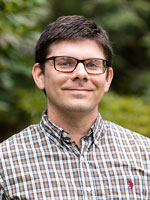 The IT department welcomes Brandon Rempel as a computer support specialist. An Army veteran with extensive experience in IT, customer service and communication, he has spent the past year in IT training as he transitions from a career in real estate to IT. Previously, he worked for two years (2017-19) as a mortgage loan officer and one year (2016-17) as a mortgage processor for USAA in Phoenix. His IT experience came in the U.S. Army, for whom he was an IT specialist based at Fort Huachuca in Arizona from 2006 to 2012. His tenure in the Army included a stint in Korea (2006-07) and deployments to Iraq (2008-09 and 2010-11). Brandon earned a bachelor's degree in communication from Arizona State University in 2016. He lives in Salem and attends Dayspring Fellowship in Keizer.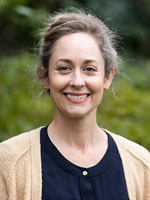 Tamara Wystma joins the university this fall as an administrative assistant in the College of Engineering. She is resuming her career after seven years of taking an intentional pause for her family. During that time, she served alongside her husband in pastoral ministry, as well as event planning, hospitality, and networking in association with Antioch Church, Kilns College and The Justice Conference. Prior to that, she ran her own photography business, Wiggleworm Photography (2005-12), and gained higher education experience as a student recruiter and front office administrator at Biola University (1999 to 2001). Tamara holds a master's degree in theology and culture from Kilns College (2019) and a bachelor's degree in biblical studies, with an emphasis in biblical counseling, from The Master's University (1997). She lives in Newberg with her husband Ken and daughters Mary Joy, Esther, Sara and Ashlin.