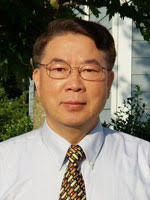 Kunsoo Paul Choi has joined the College of Business as a visiting professor of economics, teaching remotely. He arrives with more than 20 years of teaching experience, most recently as a part-time instructor of economics at Georgia State University Perimeter College in Decatur, Georgia (2020) and as an online associate faculty of economics at Ashford University in San Diego (2011-present). He worked previously as a visiting associate professor of economics and finance at Pfeiffer University in Misenheimer, North Carolina (2017-19), as an associate professor of economics at Shorter University in Rome, Georgia (2014-17), and as an associate professor of economics and biblical studies at Victory University in Memphis, Tennessee (2010-14). In the business sector, he gained industry experience as a financial advisor at Prudential Financial (2009-10) and Merrill Lynch (2007-08) in Tucson, Arizona. Paul holds a PhD in biblical studies from Drew University Graduate School (2003), a master of divinity from Princeton Theological Seminary (1993), a PhD in economics from the University of Virginia (1990) and a bachelor's degree in economics from Sungkyunkwan University in Seoul, South Korea (1976). Paul was ordained to the ministry of Word and Sacrament in 1993. He lives in Mableton, Georgia, with his wife, Petra. He has four grown children – Paul, Priscilla, Peter and Philip – and attends the Christ Mission Church. He plans to move to the Newberg area around the beginning of October.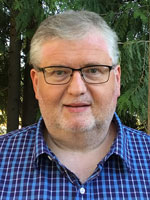 The university has hired Burk Kleiber to serve as a visiting assistant professor of art and design. A ceramics instructor for 35 years, he has spent the last 27 years teaching the craft at Chemeketa Community College in Salem, where he has specialized in courses on wheel throwing, hand building, glaze chemistry and calculations, stoneware, porcelain and clay body skills. He previously taught at George Fox on an adjunct basis during the 2015-16 academic year. Burk also gained experience in the field as a sale proprietor for Fireworks Studio in Salem from 1998 to 2001, and for nine years (1988-97) he was the artist in residence at the Salem Art Association. Burk attended Chemeketa Community College and has done workshops with several notable artists, including Don Reitz, Tom Coleman, Tom Turner, Don Sprague and Don Hoskisson. He lives in Salem with his wife Jen, a professor of education at Corban University. They have three grown children: Madi, a sophomore at Corban; Roman, a 2019 graduate of George Fox; and Bronson, who is finishing his firefighter/emergency medical technician credentials. The Kleibers attend West Hills Community Church in Salem.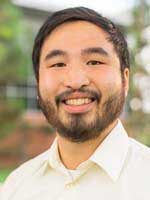 The Office of Student Life welcomes Chris Lee as an area coordinator this fall. He will serve in Pennington and Apartments West. An alumnus of the university, he arrives from Biola University, where he spent the past year as director of that institution's Global Student Programs and Development office. Previously, he worked as a resident director at Biola from 2017 to 2019. Chris also gained experience in student affairs work at Geneva College, where he was a resident director for three years (2014-17). He earned a master's degree in higher education from Geneva College in 2017 and a bachelor's degree in Christian ministries from George Fox in 2014. He is currently enrolled in Indiana State University's educational administration doctoral program. Chris lives on campus with his wife Shannon and is still searching for a church, having just recently moved back to the area.
Dan Morrison joins the university this fall as an assistant professor of New Testament, working remotely on a half-time basis. He has worked the past three years as an assistant professor of New Testament and expository preaching at the Assemblies of God Theological Seminary at Evangel University in Springfield, Missouri. During that same span, he served as a U.S. Navy reserve chaplain at Navy Operation Support Center (Springfield, MO). Dan was also director of the Cordas C. Burnett Center for Biblical Preaching at Evangel (2016-18) and, before that, served as a college and young adult pastor at Evangel Temple Christian Center in Springfield (2014-17). His experience previously included working as a communications manager at McMaster Divinity College in Hamilton, Ontario (2012-14), and as an editor/media specialist (2010-11) and editorial assistant (2007-10) for The Alliance for Assemblies of God Higher Education organization. Dan earned a doctor of philosophy from McMaster Divinity College (2019), a master of divinity from the Assemblies of God Theological Seminary (2010) and a bachelor's degree in mathematics from the University of Alabama (2005). He lives in Springfield, Missouri, and attends All Saints Anglican Church in Springfield.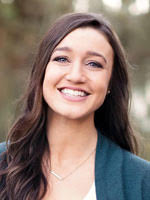 The School of Physical Therapy welcomes Jaydee Romick to serve as a physical therapist in its clinic. A 2018 alumna of the university's doctor of physical therapy program, she has worked the past two and a half years as the clinic director and as a physical therapist at APEX Performance, Wellness & Rehab in Tigard. As a student, she gained outpatient orthopedic internship experience working for TAI Nike in Beaverton, where she handled the majority of the patient caseload, and for PT Northwest in Salem. She also did an acute care and inpatient rehab internship at the Asante Rogue Regional Medical Center in Medford. In addition to her physical therapy degree, Jaydee earned a bachelor's degree in exercise science from Linfield College in 2012. She lives in Beaverton with her husband Jordy and brand new daughter, Blake. The family attends Westside: A Jesus Church in Tigard.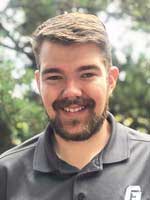 Media Production Services has hired Ethan Swihart as a media specialist. A 2020 graduate of George Fox, from which he earned a bachelor's degree in cinematic arts, he served as a student activities videographer during his time as a student (2018-20) and also worked as an intern in the university's MPS department for the past three years. Ethan also gained experience working as an assistant editor for RETO Media, a real estate marketing and creative agency in Hillsboro, during the summer of 2019. He lives in Newberg with his wife, Heidi Lodahl, an elementary education major at George Fox. They attend Newberg Calvary Chapel.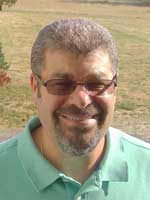 The College of Business welcomes Gibran Zogbi as a visiting assistant professor of accounting this fall. He spent the past academic year teaching accounting and finance courses at Washington State University's Carson College of Business. Previously, he served as department chair at Pacific University in Forest Grove. Gibran also ran his own financial service agency, providing more than 60 products in two states where he was securities licensed. His industry experience includes serving as assistant vice president with the Safeco Insurance Company in Seattle and as a director of product management with InsurQuest in Denver. In all, he has more than 30 years of experience in product management, accounting and finance. Gibran completed his DBA at George Fox this year and holds an MBA from Cleveland State University (1996) and a bachelor's degree in accounting from Miami University in Oxford, Ohio (1989). He lives in Ridgefield, Washington, where he has been married 28 years and enjoys his five kids and his golden retriever. He worships at St. Sharbel Maronite Church, where one of his sons was recently ordained.
Mark Terry (Art and Design) and Cliff Rosenbohm (Social Work) are no longer with George Fox University. They have both been awarded emeritus honors by the ​institution.
Ryan Dougherty (VP, Enrollment and Marketing), Kelsey Brown (IDEA Center), Jan Campadore (Mail Services), John Heitz (Plant Services), Connie Holland (Library), Heidi Hopkins (Social Work), Jack Lyda (Adult Degree Program), Rick McNeal (Marketing Communications)​, Jordan Moody (Student Accounts), Audrey Paice (IT), Bethany Ramse (Counseling)​ and Jonathan Ramse (Business) are no longer with George Fox.