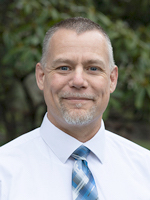 The university welcomes David Cimbora as the new dean of the College of Behavioral and Health Sciences. He arrives from the Rosemead School of Psychology at Biola University in La Mirada, California, where he served for 22 years, most recently as associate dean of doctoral programs since 2016. As associate dean, he was program chair for both the PhD and PsyD programs in clinical psychology. In addition, he oversaw the accreditation and admissions processes for both doctoral programs. Previously, David served as director of clinical training at Rosemead from 2005 to 2016 for both the PhD and PsyD programs. His Rosemead tenure has included stints as a full professor (2015-19), associate professor (2004-15) and assistant professor (1997 to 2004). A licensed psychologist since 1999, he also worked at the Biola Counseling Center for 22 years seeing couples and individual patients. In all, his career in psychology has spanned more than 25 years and has included work in educational and clinical settings in Colorado, New Mexico and California. David holds a PhD (1997) and master's degree (1994) in child clinical psychology from the University of Denver, as well as a bachelor's degree in psychology from the University of Washington (1991). He lives in Dundee and is married to Marie. They have two children: Nathaniel (18) and Sam (16).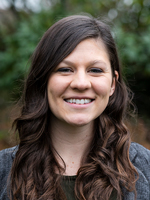 The physician assistant program has hired Mariah Fredericks as an administrative assistant. She is a familiar face on campus, having served since August of 2018 as an assistant coach with the university's women's soccer team. Previously, she served as a global intern for the Samaritan's Purse organization in 2017, gaining experience in volunteer recruitment and event facilitating. While serving with Samaritan's Purse in Myanmar, she created curriculum nutrition program activities, and planned and coordinated community partnership and local outreach events. Mariah was also a volunteer soccer coach with Soccer Without Borders in Greeley, Colorado, in 2018. She earned a bachelor's degree in youth ministry and organizational development from Colorado Christian University (2017), where she was a member of the school's 2016 national championship soccer team at the NCAA Division II level. Mariah lives in Newberg and attends Saint's Hill Church.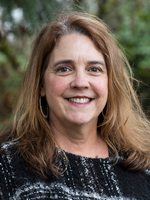 Mary Lou Lewis joins the university to work as an administrative assistant in the music department. For the past two years she's worked as a tax executive assistant for Delap LLP in Lake Oswego, where she managed the day-to-day needs of tax partners and tax department staff. Previously, she was employed for four years at Providence St. Vincent Hospital in Portland as an administrative assistant for radiologists. Mary Lou has also worked as a real estate broker and as a legal administrative assistant for a San Francisco-based law firm. Outside of work, she has been active as a board member, event committee member and volunteer coordinator for the Young People's Theatre Project in Portland over the past 11 years. Mary Lou holds a bachelor's degree in social services from Western Washington University (1986). She lives in Wilsonville with her husband Jeffery, and they have four grown children – Joseph, Jacob, Emily and Matthew. She attends the Church of the Resurrection in Tualatin, where she is part of its praise band.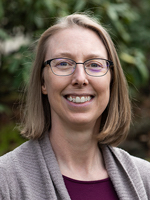 Heather Rollins joins the university as an assistant professor in the physician assistant program. Prior to her arrival, she worked as a physician assistant in primary care for more than 11 years at the WVP Keizer Clinic in Keizer, Oregon, where she also served on WVP's management, quality improvement and finance committees in recent years. She started her physician assistant career in urgent care in Fort Wayne, Indiana. In all, she joins George Fox with more than 14 years of clinical experience. She earned a doctor of medical science degree from Lynchburg University in 2019 and previously completed physician assistant training at the University of Saint Francis in Fort Wayne, Indiana, earning a master's degree in physician assistant studies in 2005. Heather enjoys spending time with her family, with whom she likes to hike, kayak and camp throughout Oregon and the Pacific Northwest.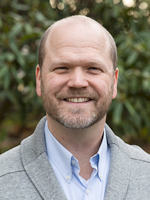 Curt Stilp brings more than 20 years of medical experience to his role as an associate professor and associate director of the School of Medical Science (PA program). For the past 11 years he has worked at Oregon Health and Science University as an assistant professor in the school's Division of Physician Assistant Education (2008-19). Curt most recently held the position of associate professor in the school's Office of Academic Affairs and Division of Physician Assistant Education (2019). He also served as director of OHSU's Oregon Area Health Education Center (AHEC) the past three years. In the three years previous, he was an assistant professor in OHSU's Office of Academic Affairs. Prior to his arrival in Portland, Curt was an assistant professor (2007-08), instructor (2005-07) and lecturer (2004-05) in the Physician Assistant Department at Rosalind Franklin University in North Chicago, Illinois. He holds a doctorate in higher education and education leadership from Portland State University (2017), a master of science from the Rosalind Franklin University of Medicine and Science (2001) and a bachelor's degree in nursing from Winona State University (1997). He lives in Newberg with his wife of 22 years, Jodi, and their four children – Grant, Katie, Alli, and Paige. The family attends Westside: A Jesus Church in Portland.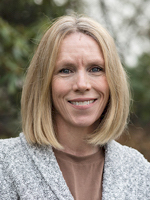 The student accounts office has hired Aimee Soles to serve as a student accounts specialist on both the Newberg and Portland campuses. She worked most recently as a services director for Daniels Chapel of the Roses in Santa Rosa, California (2015-16), for which she counseled families and made funeral arrangements. Previously, she was a clinical research coordinator for the St. Charles Medical Center in Bend (2014-15 and 2010-12) and a program assistant for the Kids Center in Bend, responsible for assisting its medical evaluation team (2013-14). Most recently, Aimee has volunteered her time to care for and engage individuals with Alzheimer's general dementia through Catholic Charities' Shaw Center for Memory Care in Santa Rosa (2016-18). Aimee earned a bachelor's degree in biology from the University of the Pacific in 1997. She lives in Beaverton with her husband Jay. They have three children – Aidan, Josie and Brent – and plan to launch a house church.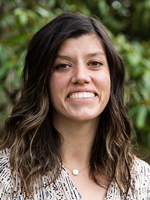 The advancement office welcomes Jessica Warburton as an associate director of development. She arrives with eight years of experience in the fundraising and development arena, most recently working as director of annual giving for the Boys & Girls Club of Salem, Marion and Polk Counties for the past year and a half. Before that, she worked for nearly five years as an area director for Young Life in Lampasas, Texas. Beyond work, Jessica is active at Outward Community Church in Salem, where she is part of a Bible study group that has supported the Marion County Food Share and Salem for Refugees programs. She holds a bachelor's degree in mass communication and communication studies from Texas State University (2010). Jessica lives in Newberg with her sister.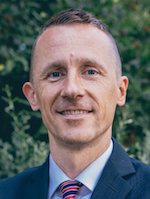 Jekabs Bikis, dean of the College of Business since 2017, came to a mutual agreement with the university to end his employment at George Fox effective at the end of last month. Jekabs is a person of integrity who aligned with the university's mission, and his service to the university is appreciated. We wish he and his family well in this next chapter of their life and encourage you to do the same if you see him on campus. During the spring semester, the provost's office will manage day-to-day operations with assistance from the president and a group of business faculty.
Debbie Hawblitzel (Music), Kristi Welker (Student Life), Steve Wiley (Plant Services), Christine Saladino (Social Work) and Sarah Stevenson (Library) are no longer with the university.