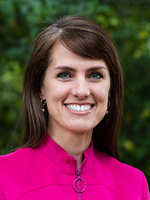 The university's marketing communications office welcomes Vanessa Spier as the department's marketing creative director. Most recently, from 2013 to 2018, she served as director of strategic communications for Singapore American School in Singapore, overseeing the institution's communications and marketing efforts while partnering with the school's superintendent, board and leadership team to redefine its mission, vision and strategic plan. Her work helped further Singapore American School's reputation as one of the world's largest and highest-performing international schools, with 4,000 students and an operating budget of $150 million. Previously, Vanessa worked as a corporate communications manager for Microsoft's Asia Pacific Headquarters (2012-13), managing internal communications for the company as well as developing a cross-company communications program, among other duties. She also worked internationally as a freelance editor in the Philippines (2003-09) and as a public relations specialist with the U.S. Agency for International Development in Cairo, Egypt (2000-02). Vanessa earned a bachelor's degree in political science from Willamette University in 1994. She lives in Lake Oswego with husband Mike, son Hayden (16) and daughter Avery (14), and attends Rolling Hills Community Church.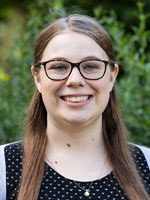 The library welcomes Jenny Bruxvoort as a research and instruction librarian and assistant professor. She arrives from the University of Illinois Library in Urbana, Illinois, where she served as a graduate assistant in library assessment since August of 2017. As part of her employment, since December of 2017 she has worked on an independent research project for which she gathered and coded data on the portrayal of librarians in college science textbooks – a study she plans to publish. Jenny also gained library experience as an Atkins Fellow for assessment and analytics in the University of North Carolina at Charlotte's J Murrey Atkins Library in the summer of 2018. She graduated this spring with a master's degree in library and information science from the University of Illinois Urbana-Champaign and holds a bachelor's degree in political science from Calvin College (2016). Jenny lives in Tualatin with her husband Brandt.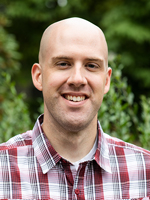 Finance has hired an accounting specialist, Patrick Culligan, this month. A stay-at-home dad the past five years, he worked previously as an express client services representative at Fiserv, Inc., a financial services technology company, in 2013-14. Prior to that, for seven years, he was an operations specialist with OnPoint Community Credit Union, responsible for processing member wire transfers, check processing and research, and providing operations support for credit union branches, among other duties. Patrick attended Portland State University, where he focused on communication studies (2005-10). He lives in Newberg with his wife Andrea and their 6-year-old twin boys, Noah and Carter. The family attends St. Peters Catholic Church in Newberg.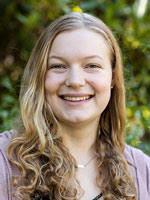 Alumna Kacie Warden has joined the student financial services office as an account specialist. A spring 2019 graduate of George Fox, from which she earned a bachelor's degree in exercise science, Kacie has worked in student accounts for the past two years as a work-study student. Also while a student, she played for the university's women's basketball team (2015-17), has been active in the National Society of Leadership and Success (2018-19), and since 2011 has been a youth sports coach at Monroe Grade School in Monroe, Oregon. She also worked for eight years (2010-18) as a laborer and equipment operator on her family's farm, Warden Farms. Kacie lives in Newberg.
Elizabeth Anderson (Student Life), Jennifer Farland (International Admissions), Abigail Hortegas (Admissions), Jim Jackson (Advancement), Nadine Kincaid (Campus Public Safety), Alex Pia (International Admissions), Dinah Steig (Student Accounts) and Jenny Zaganiacz (Student Life) have left the university.