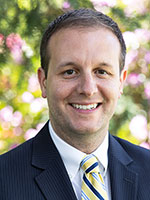 Michael Coppolino has been hired to serve as head coach of the women's basketball program. He arrives from Newburgh, New York, where he coached Division III Mount Saint Mary College for the past six seasons. Last year, he led the team to an 18-0 Skyline Conference record and 23-6 overall mark, and in the last two years combined his teams went 35-1 in conference play. In his six years at Mount Saint Mary College, Michael posted a 91-69 overall record, including a 69-27 mark against Skyline Conference rivals. For his accomplishments, he was named the Skyline Conference's Coach of the Year in 2016-17 and 2017-18. Previously, Michael served as the assistant coach on the school's men's basketball team for one season (2013-14) and, since 2014, has also led the college's men's golf program. Before his arrival at Mount Saint Mary, Coppolino was an assistant coach with Alfred University's men's basketball program (2011-12), and, from 2000 to 2011, he was a clubhouse attendant with the Boston Red Sox, where he won two World Series rings in 2004 and 2007. A 2007 graduate of Eckerd College with a degree in business management, Michael completed a master's degree in business administration at Alfred University in 2012. He and his wife, Jessica, plan to move to Newberg in the coming months.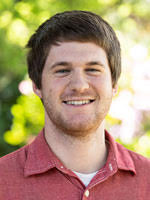 Joseph Harrison has joined the university to work as the housing and residence life operations manager in the Office of Student Life. A 2019 graduate of George Fox, from which he earned a bachelor's degree in organizational communication, he has worked as an operations assistant in the university's housing office since 2016. Joseph was also a resident assistant the past two years and, since February of 2018, he has served as the communication coordinator for the Northwest Yearly Meeting in Newberg. Additional commitments include serving as a member of the NWYM's Board of Communication (2018-19) and being a university ambassador (2015-19). He lives in Newberg and attends Newberg Friends Church.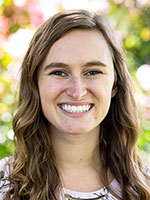 The undergraduate admissions office welcomes Lauren Hill as an admissions counselor this month. Since January of this year, she has worked as an event management intern for Opus Agency of Seattle, helping the company execute corporate events with over 2,000 attendees and coordinating communication, documentation and onsite support efforts. Previously, she took part in the Disney College Program as an outdoor vending employee at the Walt Disney World Resort in Orlando, Florida, in the fall of 2018. Lauren also has experience as a communication and events assistant with the University of Oregon School of Journalism and Communication (2017) and as a game day operations and marketing intern with the Salem-Keizer Volcanoes baseball team in Keizer, Oregon (2016). She graduated from George Fox with a bachelor's degree in organizational communication in 2018. Lauren lives in Milwaukie and attends Westside: A Jesus Church.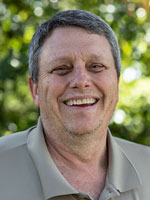 After working the past four months on a temp basis for the Campus Public Safety office, Rick Schmitt has been hired on full time as a security officer. Prior to his hiring in December, he worked for the United States Air Force in law enforcement for nine years and, for 21 years, was an inmate transport correction officer for the Federal Bureau of Prisons before retiring in 2016. He holds an associate's degree in criminal justice. He lives in Newberg with his wife Theresa. They have one grown son, Michael, and a daughter, Scarlett, and attend Zion Lutheran Church.
Fred Gregory (President's Office), Jane Sweet (Honors Program), Kristi Doolin (Print Services), Terri Beecroft (Print Services) and Jennifer Hanks (Plant Services) have left the university.