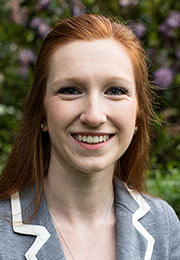 The university has hired Megan Adams to work on a part-time basis as an assistant Serve Day coordinator. Megan is a 2018 graduate of George Fox, ​from which she earned a bachelor's degree in psychology. During her time as a student, she worked as an assistant area coordinator in 2017-18 and, before that, as a resident assistant from 2015 to 2017. Also, since 2016, she has been a parent relations intern for the university and a school counselor intern in the McMinnville School District. Megan lives in Newberg with her new husband, Austin, and attends Countryside Community Church.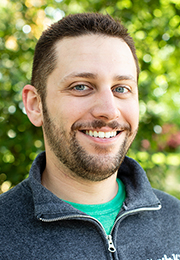 Charles Allen, who has worked on the Newberg campus since March as a server for Bon Appetit, has been hired by plant services as a groundskeeper. Previously, he worked as an area coordinator at Willamette University (2017), as a temp data entry technician at George Fox (2016-17) and as a graduate assistant hall director at Taylor University in Indiana (2014-16). He also served as a residence life coordinator for commuters at George Fox in 2013, and since May of 2017 he's done independent work as a transcription editor for audiovisual projects. Charles earned a master's degree in higher education and student development from Taylor University in 2016 and a bachelor's degree in psychology from George Fox in 2013. He lives in Newberg and attends Newberg Christian Church.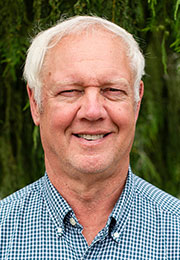 Tom Samek has been hired on a temporary basis to serve as director of plant services, as longtime director Clyde Thomas is set to retire at the end of this month. Tom, husband to provost Linda and a former director of plant services at Corban University, is scheduled to work in his new position for six months.
Jim Jackson, a former full-time employee who left the school in 2012 and was rehired as a temporary gift officer in February, has been hired on a part-time basis. When he left six years ago, Jim had worked at George Fox for 32 years. He also works as a real estate agent in the area.
Alyssa Rands (Theatre), Jocelyn Stein (Honors Program), Ann Lunt (Art and Design) and Josh DeGraff (Plant Services) have left the university.
Theresa Schierman (Financial Aid) retired from the university earlier this month.