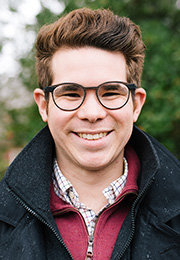 Corey Haverda joined the university's advancement office as a gift and database specialist last month. Previously, he worked for White Lodging Services, and later Young Life, as a hospitality professional. His roles included night audit supervisor and night audit manager for the JW Marriott hotel in Austin, Texas (2015-16); front office manager for the Denver Marriott South in Denver (2016); and most recently housekeeping manager for Young Life's Washington Family Ranch in Antelope, Oregon (2016-17). He holds a bachelor's degree in linguistics from the University of North Texas (2012). Corey is married to Ji, recently hired as an account specialist at the university, and the couple lives in Newberg.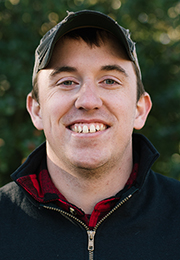 Daniel Winn has started work as an electrician apprentice in Plant Services. He worked most recently at Precision Machining Excellence in Walla Walla, Washington, where he was a lathe and mill operator in 2016 and 2017. Prior to that, he worked as a whitewater raft and zip line guide for Roe Outfitters of Klamath Falls, Oregon, (2015) and as a construction worker in Pendleton, Oregon, during the summers of 2012 and 2014. He earned an associate of applied science degree in civil engineering technology from Blue Mountain Community College in 2014. Daniel lives in Newberg and is looking for a church home in the area.
Luis Del Rio (Soccer Coach) has left the university. He announced his resignation as coach of the men's soccer program earlier this month after heading the team for six seasons.