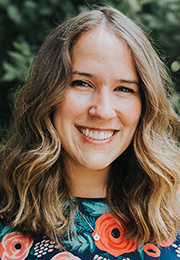 A 2013 George Fox alumna, Brittany Baker, has joined the university as associate director of sports marketing. She has worked as a freelance writer for nonprofit organizations and small businesses for the past year and, before that, was a writer and editor with the Luis Palau Association in Beaverton, Oregon (2013-16). Her previous experience also includes a year working as a resident advisor at Linfield College (2010-11). Brittany earned a bachelor's degree in organizational communication from George Fox and attended Portland State University earlier this year for post-baccalaureate speech and hearing sciences courses. She lives in Beaverton and attends Bridgetown Church.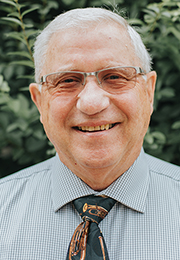 A professor with more than 50 years of experience in music education, Dick Elliott, joins the music department this fall as a half-time visiting assistant professor of music and director of bands. Dick has been a longtime adjunct at George Fox, where he's taught band since 2006, and he's taught on an adjunct basis at Lewis & Clark College, Linfield College and Western Oregon University as well. His band teaching career began in 1966 in Seaside Public Schools, and he taught band and choir at the elementary, middle school and high school levels in the Newberg School District from 1968 to 2006. Dick holds a master's degree in music from Illinois Wesleyan University (1966) and a bachelor's degree in music education from Linfield College (1965). He lives in Newberg with his wife Judy, a retired third-grade teacher who taught in Newberg schools for 25 years. They have two grown children, daughter Crissa and son Marc, and two 9-year-old twin granddaughters. The Elliotts attend Newberg First United Methodist Church.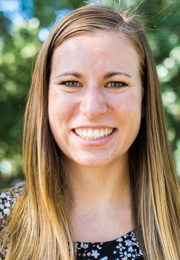 The registrar's office welcomes Audrey Lichten as an office coordinator. For the past two years she has worked for Suite 4, an internet marketing service based in McMinnville, as an operations manager (2016-17), a branding and creative consultant (2015-17) . Before that, while a student at Linfield College, Audrey worked as an administrative assistant and intern in the school's student affairs office. She earned a bachelor's degree in electronic arts from Linfield in 2015. She lives in McMinnville and attends Church on the Hill.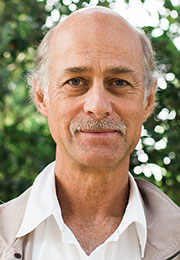 Arden Schellert joins the university this fall as a visiting assistant professor of social work and sociology. For the past three years, he has been an assistant professor of social work and the social work program director at Tabor College in Kansas. Arden worked previously as a resident caretaker for a women's shelter in Hillsboro, Kansas (2015-16), as a basic education instructor at North Island College in British Columbia (2013-14), as an instructor of social work at Thompson River University in British Columbia, and as an instructor of criminology at Northwest Community College in Canada (2013-14). In addition, he has more than 25 years of experience in the social work field. Arden earned a doctor of philosophy in social work from the University of Toronto in 2002 and holds a Master of Social Work degree from Wilfrid Laurier University in Canada (1991). He lives in Newberg with his wife Barbara. They have one adult daughter, Mary-Joy.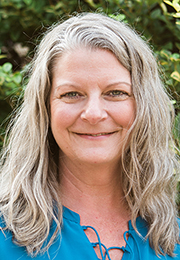 Angeleen Umfleet joins the university this fall as an administrative assistant for the Department of History, Sociology and Politics. Previously, she worked as a marketing assistant for ROCO Winery of Newberg, providing graphic design, marketing, advertising and event coordination from 2011 to 2014. Before that, she was a receptionist, executive assistant and production assistant for Swearington Advertising from 1991 to 1995. Angeleen also owned her own graphic design business, Riveting Design, from 1997 to 2011, and since 2011 she has run Angel Food Candy, a business specializing in creating and marketing organic, gluten- and dairy-free candies. Angeleen lives in Newberg with her husband James and their two daughters, Anna and Grace, and attends Northside Community Church.
Lisa Burton (Employee Empowerment) has left the university.
Arlene Candela (Employee Empowerment) has left the university.
Tammy O'Doherty (PsyD) has left George Fox.