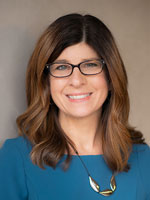 Alison Bruun has joined the advancement office as the director of development. She worked the past seven years for the American Diabetes Association of Oregon and Southwest Washington, the last five as executive director and the two before that as manager of special events and corporate development. During her tenure with the association, she oversaw the implementation of the Let's Play Portland program, a nutrition and exercise initiative created to help address childhood obesity, and the annual Tour de Cure fundraising event. Previously, Alison worked as the director of development for SMART (Start Making a Reader Today) in Portland, from 2011 to 2013. She has also worked as a legislative assistant for State Representative Scott Bruun in the Oregon Legislature (2005-11) and as a development specialist for Legacy Health Systems (2002-05). Alison earned a bachelor's degree in journalism/public relations from the University of Oregon in 1988. She lives in West Linn with her husband Scott. They have two daughters, Natalie and Katie, who both attend Oregon State University. The family attends Willamette Christian Church in West Linn.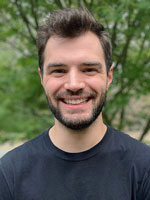 Seth Van Der Eems has joined George Fox as a visiting assistant professor of art and design. He has worked as an adjunct professor in the university's art and design department the past two years, developing curriculum for the Drawing I and II, Figure Drawing, and Architectural Rendering courses. His focus on foundations curriculum aims to set up students for cross-disciplinary and innovative practices. He holds a master of fine arts degree from Tufts University and The School of the Museum of Fine Arts in Boston (2016) and a bachelor's degree in studio art from Asbury University (2014). Seth lives on campus with Kristina, an area coordinator at HMS, and their two girls, Etta and Finley. The family attends Church of the Vine in Newberg.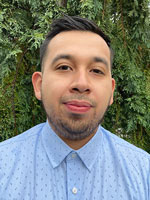 The human resources office welcomes Amilcar Del Cid as a business partner this month. He will be responsible for supporting administrators and staff. He worked previously for UPS, for which he was a human resources generalist for the past year and before that was a HR supervisor (2019) and HR generalist intern (2018). He also gained experience in the field as an HR intern for Home Forward, a housing authority in Portland, in 2018. Amilcar holds a bachelor's degree in human resources from Portland State University (2018) and a bachelor's degree in business management from the same institution (2018). He lives in Hillsboro with his wife Karen and attend Living Hope Fellowship.
Lora Froescher (Engineering) and Lynette Elwyn (Education) are no longer with George Fox.