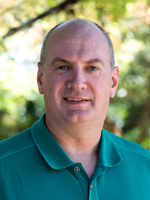 The university has hired Gary Bering as a strategic finance business partner. He brings more than 15 years of accounting and financial operations experience. Most recently, he worked the past two and a half years as a controller at Alpenrose Dairy, Inc. in Portland, where he managed all accounting, finance, fixed asset, banking and human resources functions for five legal entities. Before that, he worked for seven years as the controller at Harley-Davidson of Portland, managing all accounting, finance, IT, human resources and inventory functions for two Harley-Davison dealerships and the Triumph North America AMA Road Racing Team. Gary also worked as a controller for Loen Nursery in Sherwood (2005-10) and as an accounting manager for Longview Fibre Company in Longview, Washington (2003-05). He earned a bachelor's degree in business administration from the University of Washington in 1991. He lives in Sherwood with his wife, Beth, and children Jacob and Caitlyn. The family attends St. Francis in Sherwood.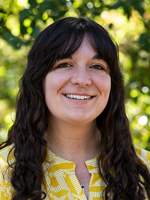 Kelsey Brown joins the university to serve as a career and academic planning coach in the IDEA Center. She has worked the past four years at Sheridan High School in Sheridan, Oregon, where she was a school counselor. Before that, she gained school counseling internship experience at Glencoe High School in Hillsboro (2014-15), Parkrose Middle School in Portland (2014) and Gilbert Heights Elementary School in Portland (2013). Kelsey also brings teaching experience, having taught at the junior high and high school levels at Portland Christian High School (2012-14) and junior high students at Asunción Christian Academy in Asunción, Paraguay (2011-12). Kelsey earned a master's degree in school counseling from Lewis & Clark Graduate School in 2015 and holds a bachelor's degree in biology education from Northwest Nazarene University (2011). She lives in Newberg with her husband Jonny and two children, Ollie (2) and Audrey (6 months), and attends Colossae in Sherwood.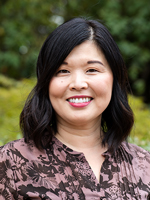 Jodi Gill joins the university this fall as an international student affairs administrator. For the past three years, she has served as CEO of GIDE USA, a consulting business she founded that consults U.S. K-12 schools on international program development and creates partnerships between U.S. and foreign schools and churches. Her work with international students began in 2004, when she began a two-year commitment to direct an international high school program at a Christian school in Portland. She followed that by founding an international program at Horizon Christian School in Tualatin in 2007, for which she directed marketing until 2015. At its peak, the program included 26 study program students and 60 cultural experience program students from eight different countries. For the past six years, Jodi has done extensive traveling to China, India, South Korea, Japan and Taiwan in an effort to build MOU school-to-school partnerships with international students and families. A graduate of George Fox, from which she earned a bachelor's degree in management and organizational leadership in 1997, Jodi lives in Canby with her husband Mike and daughters Taylor, Hannah and Sara, who will transfer to George Fox this year. The family attends Canby Foursquare Church.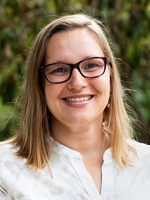 Jenny Headley has made the transition from adjunct professor to visiting professor in the university's School of Social Work. She has worked on an adjunct basis the past four years, teaching courses in both the Master of Social Work program and at the undergraduate level. Also, for the past year, she has worked as a part-time school social worker at Four Corners Elementary School in Salem, Oregon. Previously, in 2017-18, Jenny served as the MSW intern supervisor at Hillside Inn in Newberg. Her experience in the field includes work at different levels of care within the mental health system. She was the clinical team lead (2013-14) and was a primary therapist (2010-13) for the Eating Disorder Partial Hospital Program at Providence St. Vincent Medical Center in Portland. Additionally, she worked as a social worker at the Child and Adolescent Inpatient Psychiatry Program at Legacy Emanuel Hospital, and as an outpatient therapist with Morrison Child and Family Services. Jenny is a licensed clinical social worker in the state of Oregon. She earned a master's degree in social work from New York University in New York in 2005 and a bachelor's degree in social work from Azusa Pacific University in 2001. She lives in Newberg with her husband, Paul, and their children Simon (5) and Emma (3), and their dog, Panda. She attends North Valley Friends Church in Newberg.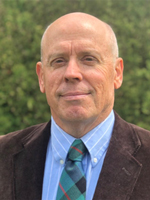 Jay Jamieson joins the university to serve as medical director for George Fox's physician assistant program, set to launch in 2021. The move to George Fox is a return to work for Jay, who retired in 2017 after 34 years in practice. He had most recently worked as a physician at WVP Medical Group clinics in the region from 2011 to 2017. Prior to that, he was a physician and owner of Keizer Family Physicians, P.C., for 24 years. He also gained medical experience abroad, serving as a medical missionary with Youth with a Mission in the Philippines (1985-87). As a family medicine physician, he was trained to perform the full scope of care, from childbirth to geriatrics, and in outpatient and inpatient settings. In addition, Jay has a long history of working with PA students and those in practice. He earned his medical degree from the Northwestern University Medical School in Chicago in 1980 and holds a bachelor's degree in biology from Willamette University (1975). Jay lives in Salem with his wife of 43 years, Kelly, a retired elementary school teacher. The couple has five grown children – David, Daniel, Joseph, Holly and Erin – and seven grandchildren. Jay and Kelly attend Salem Alliance Church.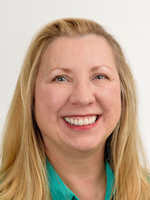 The university welcomes Kathi Norman to serve as director of clinical education and as an assistant professor of medical science for the newly created physician assistant program. For the past five years she has worked as a coach and educator at Positive Psychology Health & Well-Being, a Portland-based business she also owns. She has also worked, since 2012, as an emergency department physician assistant at Northwest Acute Care Specialists in Portland. Previously, she was a physician assistant in urgent care at the Multnomah Family Care Center in Portland (2014-17) and a physician assistant in family practice and urgent care at Doctors Family Clinic and Immediate Care in Tigard (2012-14). All told, Kathi has more than 18 years of experience in the physician assistant profession. She holds a doctor of medical science degree from the University of Lynchburg in Lynchburg, Virginia (2019), and earned a master of applied positive psychology degree from the University of Pennsylvania (2017), a master of science in biomedical science from the University of Toledo (2000) and a bachelor's degree in psychology from Ohio University (1997). Kathi lives in Beaverton and has three grown children and four grandchildren. She attends Sunset Presbyterian Church in Portland.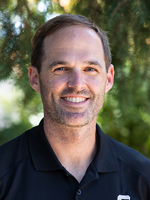 Athletics has hired Brandon Rupp as director of game management and as a full-time baseball assistant coach. A 2006 alumnus of the university, he has worked the past two years as an assistant baseball coach at Lewis & Clark College in Portland while also running his own business, the Yard Baseball Academy, for which he has served as lead instructor since he launched the venture in 2008. He also gained coaching experience as an assistant baseball coach at George Fox from 2006 to 2012. Brandon played baseball for the Bruins from 2004 to 2006 and graduated with a bachelor's degree in business administration. He lives in Tigard with his wife Kristine, and they attend Westside: A Jesus Church in Beaverton.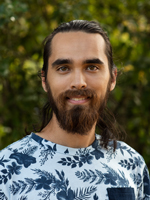 The university has hired Jacob Salsbury as a visiting lecturer of cinematic arts. He has worked the past two years at Huntington University in Huntington, Indiana, where he was a teacher assistant in Intro to Animation and Intro to 3D courses this spring and, for the past two years, a 3D printing team leader at the university. Concurrently, he was a student club leader on campus and worship leader for a student led chapel. He has won recognition for his work, including an Emmy nomination in the Lower Great Lakes Chapter for his short-form PSA for Habitat for Humanity and a Kinema Commonwealth Award. Jacob earned a bachelor's degree in digital media arts and animation from Huntington University in the spring of this year and received instruction in animation and illustration at the Milwaukee Institute of Art and Design in the summers of 2014 and 2015. He lives in Madison, Wisconsin, with his family and fiancée, Emily, and attends Blackhawk Church.