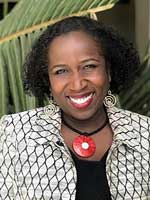 Andrea Scott joins the university this summer to serve as provost. She arrives from California Baptist University, where she was dean and professor of marketing in the Jabs School of Business the past four years. During her tenure, the Jabs School of Business experienced consistent growth while expanding its undergraduate majors and adding a master of science degree in information technology and an MBA business analytics concentration. Previously, she was a marketing faculty member in Pepperdine University's Graziadio School of Business and Management for 12 years. Her business resume includes advertising agency experience with national clients such as General Mills and Wrigley at DDB and BBDO in Chicago, with NBC during the 1996 Olympics in Atlanta, and working as a business analyst for Honeywell, Inc. Andrea holds a bachelor's degree from Wheaton College, an MBA from Emory University and a PhD in marketing from the University of South Florida. She lives in Riverside, California, and attends Relevant Church. She plans to move to Oregon in August.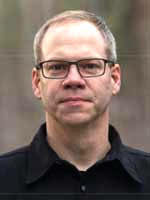 An alumnus of the university's doctor of education program, Jay Mathisen, has joined George Fox as director of educational leadership. For the past five years, he has worked as the deputy superintendent of Bend-La Pine Schools, a role in which he supervised the district's schools and academic programming, led school design planning, and supervised human resources. Previously, Jay was principal of La Pine High School (2007-12) in La Pine, Oregon, where he earned "Oregon Principal of the Year" honors in 2011. His education leadership experience also includes serving as assistant principal at La Pine Middle School (2005-07), as principal of McKenzie Middle School and High School in Finn Rock, Oregon (2003-05), and as a teacher and coach at McKenzie schools (1995-2003). In addition, he has taught on an adjunct basis for Corban University and George Fox for the past 10 years. Jay earned an EdD at George Fox (2012) and holds a master's degree in secondary education from Western Oregon University (2000), as well as a bachelor's degree from Western Baptist College (1995). He lives in Bend and will be based at the university's Redmond campus, while weekly traveling to campuses in Newberg and/or Portland. Jay and his wife Shannon have two daughters, Daisy (18) and Molly (16), and they attend Mirror Pond Church in Bend. Jay is passionate about education systems and partnerships in Rwanda, where he has served since 2010 and leads annual professional development trips with educators from the U.S.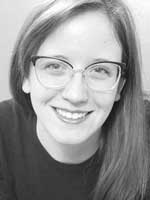 Kate Wimer joined the university this summer as a research and instruction librarian and assistant professor. She arrives from Bryan, Texas, where she served as a reference and adult services librarian in the Bryan + College Station Public Library System for the past two years. Previously, Kate worked as a support specialist for the Research Center at the University of Denver Libraries (2015-18). She has served in various roles for public, academic and law libraries since 2010. Kate earned a master of library and information science degree from the University of Denver (2017) and a bachelor's degree in history from Harding University in Searcy, Arkansas (2014). She lives in Tualatin with her husband Zachary and is looking for a local church.
The following employees are no longer with George Fox University: Jamie Adams (Plant Services), Jonathan Anderegg (Communication Arts), Karen Bowdoin (Art and Design), Mike Campadore (IT), Erik Comfort-Bay (Plant Services), Belinda Creighton (Finance), Kathy Heininge (English), Kimberly Hergert (Theatre), Dwayne Hood (Plant Services), Kacy Hughson (Theatre), Carol Huchinson (Adult Degree Program), Bart Hutchison (Plant Services), Ryan Ingersoll (Library), Robin Jewett (Physician Assistant Program), Fiofana Kalugin (Plant Services), Mary Lou Lewis (Music), Ron Mock (Politics), Annette Nemetz (Business), Melinda Olson (Graduate Admissions), Nadine Pasin (IDEA Center), Chuck Rouse (Plant Services), Jennifer Salzman (Art), Keith Schneider (Student Life), Mark Smith (Plant Services), Stephanie St. Cyr (Student Life), Joyce Staats (Financial Aid), Daniel Winn (Plant Services), Jane Wilson (Admissions), Rob Westervelt (Catalyst) and Steve Winterberg (International Studies).