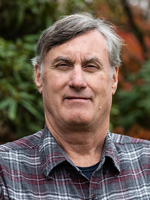 Steven Billings has joined plant services as an irrigation technician. For the past year and a half he's worked for Landservices, Inc. of Hillsboro, serving as a landscape project estimator and manager. Previously, he did the same work for PGM Landscape in Portland (2017), worked as a maintenance manager for Lewis Landscape Services of Beaverton (2017) and was employed as an area manager for Coast Landscape Management in Napa, California (2014-15). Steven also owned and operated his own landscaping and maintenance business from 2004 to 2013. He attended both Linn Benton Community College and audited landscaping and horticulture courses at Oregon State University. He has been a state-certified landscape technician since 1995. Steven lives in Beaverton with Susan, his wife of 42 years. He has three children – Lorcy Ann, Tyler and Spenser – and attends City's Edge Church in Beaverton.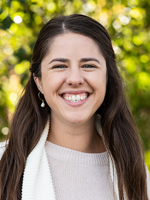 Nina Inglesby has joined the advancement office as an operations specialist. She graduated this spring from Central Washington University with a master's degree in information technology and administrative management. She also holds a bachelor's degree in studio art from Central Washington (2018). Since finishing school, Nina has worked as a program coordinator for the Boys and Girls Club of Bend, Oregon, for which she did program planning for ages 7 to 13. Previously, she worked as an intern and gallery assistant work-study student at Gallery One in Ellensburg, Washington, in 2017-18. Nina lives in the Sylvan Highlands neighborhood of Portland with her husband, Henry, and attends Westside: A Jesus Church in Tigard. She is the daughter-in-law of employee Craig Inglesby, director of the university's Bridge Network program.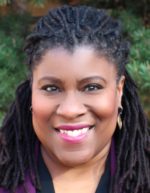 The university's IDEA Center has hired Carol Parker Walsh, JD, PhD, as an assistant director and as a career and internship coach. For the past five years, she has run her own consulting business, serving as a career and executive coach for high-achieving women, a personal branding expert and image consultant for entrepreneurial and professional women, and as a leadership and organizational consultant for small, mid-size and Fortune 500 companies and nonprofit associations. Previously, Carol worked as the associate dean for the School of Human and Organizational Development and director for the Master's in Organizational Development & Leadership at Fielding Graduate University (2009-12). She's also an Amazon best-selling author, a member of the Forbes Coaching Council and has presented on the TEDx stage at Portland State University. Carol has an extensive background in the healthcare industry, serving as an assistant professor in the doctoral program at the OHSU School of Nursing (2007-11) and as an assistant professor and interim director in the Oregon MPH program (2004-11). She holds a PhD in human and organizational systems from Fielding Graduate University (2005), a JD in employment law from Chicago-Kent College of Law (1991), master's degrees in human development (2004) and organizational development/management (2002), both from Fielding, a bachelor's degree in organizational communication from Loyola University of Chicago (1989), and has completed post-doctoral work in the public health program at the University of North Carolina, Chapel-Hill, and the Graduate School of Education at Harvard University. She lives in Vancouver, Washington, with her husband Thomas. They have two adult children: Madelyn, a junior pre-med major at California Lutheran University, and Nicholas, a digital technology student at Washington State University.
Stephanie Bestland (Oregon Writing Project) is no longer with the university.