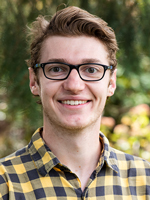 Carter Bedsole has joined the university to work as a software architect for the new Catalyst College. A 2019 alumnus of George Fox, from which he earned a bachelor's degree in both computer science and mathematics, he gained industry experience as a probability research intern at the University of Connecticut in the summer of 2018 and as a software design engineer for Tektronix in Beaverton after graduation. As a student at George Fox, Carter served as a resident assistant from 2017 to 2019. Also during his student days, he was part of a George Fox team of three that placed first in the state of Oregon in an Association for Computing Machinery-sponsored programming contest. He lives in Beaverton with his wife, KariAnna, also a George Fox graduate, and attends Church of the Vine, an Anglican church in Newberg.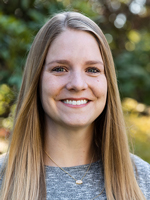 The university welcomes Kirby Killen as an enrollment manager in the registrar's office. She arrives from Joan Austin Elementary School in Newberg, where she has served as an educational assistant since February of this year. Prior to that, Kirby lived in Oklahoma, where she worked as the director of freshman experience at Oklahoma Christian University (2016-18) and as a freshman counselor (2012-16). She holds both a bachelor's degree in psychology (2012) and an MBA (2016) from Oklahoma Christian University. Kirby lives in Newberg and attends Newberg Church of Christ.
Samantha Parrish (Campus Public Safety), Ally Weatherford (Social Work) and Edwin Espana (Plant Services) are no longer at the university.