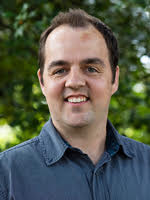 William Cheaqui has joined the admissions department to work as a data analyst. He arrives from Salem, where he worked as a transit operator for Salem-Keizer Area Mass Transit for the past three years. He also did volunteer work as a data analyst for the city of Salem in 2018-19 and is using his skills in data collection and database organization to assist two local coffee shops in the Salem area. This fall, William completed a master's degree in business analytics at Grand Canyon University, and he holds a bachelor's degree in Bible evangelism from Bob Jones University (2010). He lives in Keizer with his wife Jamie and their two foster children. The family attends Salem First Baptist Church.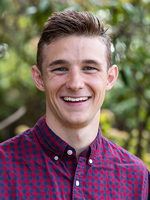 The undergraduate admissions office welcomes Keenan O'Hern as an admissions counselor this month. Since March he's worked as a marketing coordinator for Core Health & Fitness in Vancouver, Washington. Previously, he was a teaching assistant for digital marketing students and a marketing operations specialist with GreenFig Micro Education of San Mateo, California (2017-19), from which he earned a micro degree in applied business science in 2015. Keenan also has experience as a search engine optimization and pay-per-click specialist, working as an intern with Web301 of Bend, Oregon, in 2017-18. He earned a bachelor's degree in marketing from George Fox in 2018 and also had the opportunity to study abroad in Rome in 2016. Keenan lives in Portland with his wife Stacy, also a 2018 George Fox graduate, and attends Door of Hope in Portland.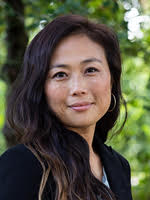 Michelle Kang has returned to serve as a program coordinator for the PsyD department, resuming a position she held in 2017-18. She worked previously as an office manager for Kang and Associates Physical Therapy Inc. of Ventura, California, from 2005 to 2013. Prior to that, she was director of conference services for the C.S. Lewis Foundation of Redlands, California, in 2003. Michelle earned a bachelor of business administration degree in economics from Georgia State University's J. Mack Robinson College of Business in 2000. She lives in Newberg with Daniel Kang, an associate professor in the university's doctor of physical therapy program, and their three daughters, Lauren, Claire and Grace.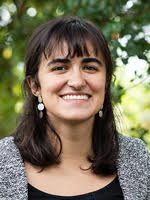 A 2019 graduate of George Fox, McKenzie Young, has joined the university as a user experience designer for the new Catalyst College. For the past three and a half years, she has run her own freelance illustration business, McKenzie Young Art, for which she's illustrated children's books, designed logos and characters, done spot illustrations, and created editorial illustrations. Also, since December of 2018, she has worked as a marketing graphic designer for Soma Games in Newberg. While a student, she was an intern in the university's Department of Art and Design in the fall semester of 2018. McKenzie earned a bachelor's degree in studio art this spring. She lives in Tualatin.
Courtland Sherreitt (Media Production Services), Stephanie Bugas (Advancement) and Ji Haverda (Student Accounts) are no longer at the university.